You simply can't ignore the fact that EVERY major corporation you've heard of is targeting Net Zero in the near future.
And to get there, is going to take a LOT of work, not only in reducing emissions, but also in supplementing their efforts with CARBON CREDITS.
We've identified ONE company that's primed to not only help carbon credits market efficiently count every single ton of capture CO2, but can also identify ways to capture more, and make MORE money in the process.
That company is Scope Carbon (CSE:SCPE), which is a state-of-the-art picks and shovels play, built to play an integral role behind the scenes of major carbon capture operations around the world.

---
Scope Carbon's (CSE:SCPE) Picks-and-Shovels Play in 30 Seconds
Early adopter in the sector, Scope Carbon (CSE:SCPE) owns and develops AI analytical software and IP that analyzes data from nature-based objects (ie. forests, wetlands etc.) for carbon credit certification, improving efficiency for carbon offset businesses
They're already market validated
They can convert LARGE VOLUMES of object-based data (via drones and AI-powered servers) into digestible information for carbon credit experts and companies

With this information, companies can improve their operations, and their profits

Collaboration with US-based imagery and analytic company Farm Flight which provides data such as orthomosaic, plant health indicators, thermal maps and digital elevation models for farmers who wish to maximize their yields

Pairing Farm Flight's data with Scope's accurate AI carbon certified data will immensely benefit clients

Scope Carbon (CSE:SCPE) has developed multiple revenue streams, including:

Data collection
AI-powered solutions
Advanced long range hybrid drones
Carbon credit projects assessments
Carbon market app
---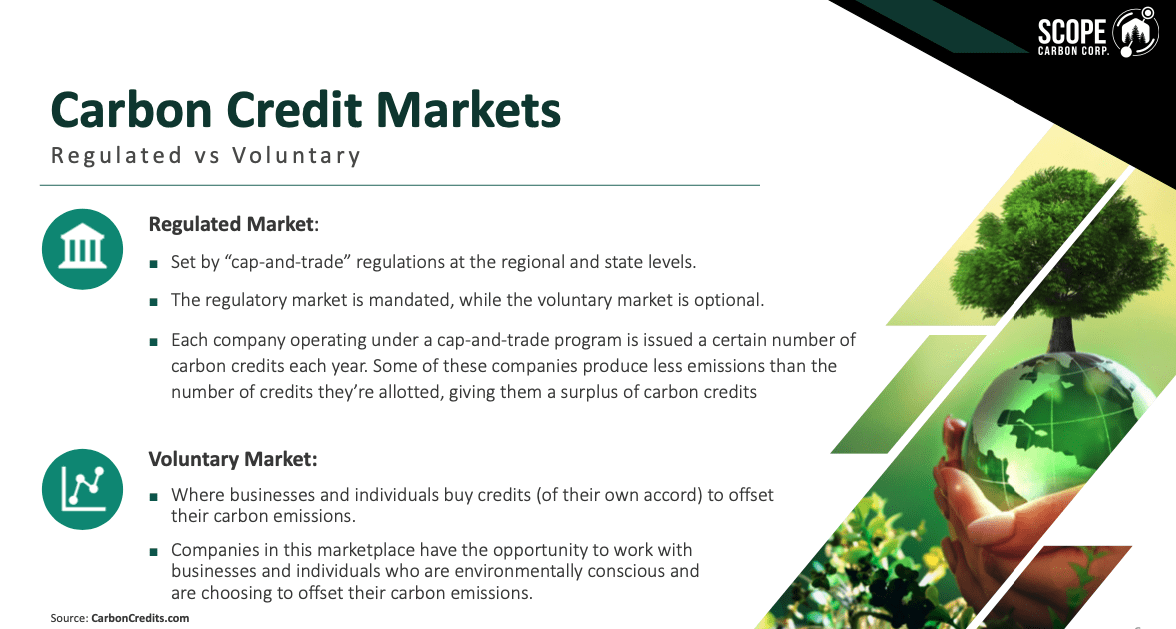 ---
Carbon Markets: Soon Will Be Worth
TRILLIONS
While market volatility seems to be the story of 2022 so far, one market has been absolutely KILLING IT, with growth projections unlike anything we've seen in decades.
Let's recap the story up to today, shall we?
Carbon credits that help businesses offset their carbon emissions are BIG business.
In fact, they're what really kept Tesla afloat in 2020 (its first full-year of profit), bringing in US$1.58 billion from regulatory credits payments from other automakers, after having experienced a company-wide loss of US$862 million in 2019.[1]
Last year, the value of global carbon markets surged to a record $851 Billion.[2]
In less than FIVE years, that number is expected to explode in growth with a CAGR of nearly 31% through 2027 to a value reaching $2.4 TRILLION.[3]
By 2050, large-scale asset managers including BlackRock and Vanguard (and 85 others) managing more than $37 trillion in assets are targeting Net-Zero emissions across ALL of their holdings.[4]
Credit Suisse has already cited the work of Wood Mackenzie which estimates that the global carbon credit market could grow to $22 TRILLION by 2050.[5]
The University College London is predicting the cost of carbon offsets will increase by ten-fold the closer we get to the 2050 deadline.[6]
Today's average price of CO2 equivalent (tCO2e) is $6.00 per ton, while ETSs and carbon taxes cover 30% of emissions, with prices rising as high as $90 per ton in the EU.[7]
Reuters poll of climate economists in 2021 suggested those prices will need to increase to $20.00-$50.00/tCO2e by 2030 and potentially up to $100.00/tCO2e, if governments undertake lower cost projects first.[8]
According to a recent study in the journal Nature,[9] our current carbon prices should be 3.6x higher than they already are, and priced closer to $185.[10]
The Institute of International Finance believes there is "huge upside potential" for voluntary carbon credits, predicting the market could be worth as much as $100B/year by 2050.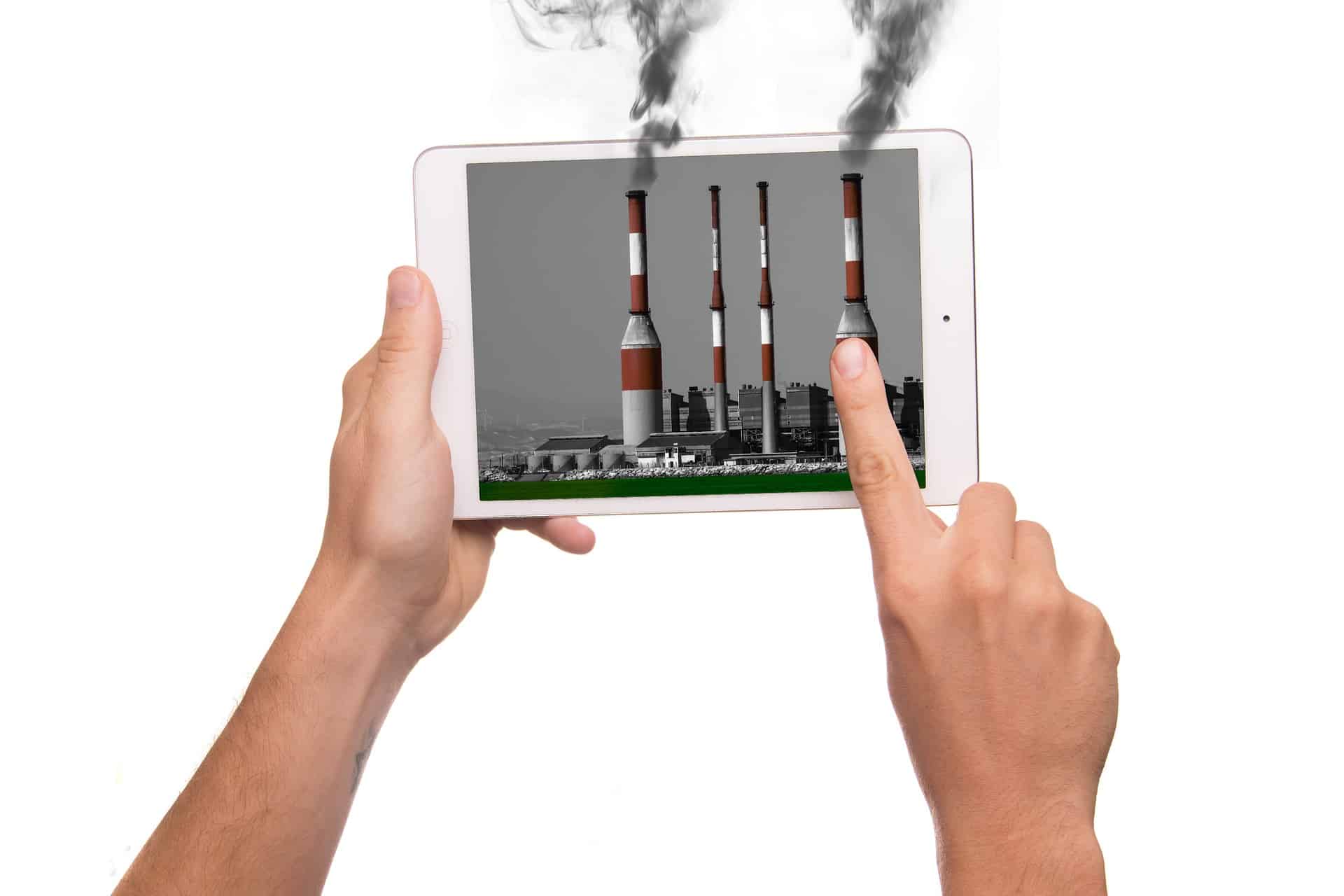 ---
How Does Scope Carbon Fits into the Carbon Credit Economy?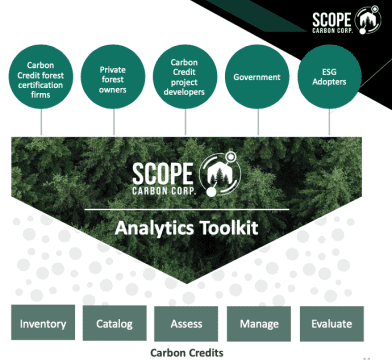 According to the World Economic Forum, "carbon offsets could be a way to channel funds to conservation and sustainable development while reducing climate emissions".[11]
Producing and selling carbon offsets is finally becoming a lucrative business in North America. Even small farmers, ranchers, and landowners can earn additional revenue by optimizing their operations to produce carbon offsets.[12]
How much those landowners can earn per credit or per acre, depends significantly on the location and the carbon offset project itself.
Where Scope Carbon Corp. (CSE:SCPE) can help is by working with the landowners to assess their properties and operations, and work out all the fine details.
Every tree. Every pond. Every blade of grass… all of these nature-based objects contribute to the wider picture.
Carbon farming and carbon sequestration processes involve implementing practices that remove CO2 from the atmosphere by converting the gas into organic matter within the soil and eventually into plants.
However, most ranchers, farmers, landowners didn't get a life-long training in carbon sequestration.
This is where Scope Carbon comes in, with their state-of-the-art technology that includes long range drones, servers, and AI data analysis to help deliver the results that the clients need in order to make their operations more profitable.
As well, the data collected by these processes can help to gather a more accurate reading of the carbon capturing, and could lead to more credits awarded to the landowner.
In Canada where Scope Carbon is primarily located, Canadian firms have developed niche expertise in agricultural emissions reduction.
The province of Alberta alone has reduced over 20 million metric tons of carbon dioxide emissions and now, is one of the few places in the world to have successfully demonstrated large volumes of carbon credits can be generated from the agriculture sector.[13]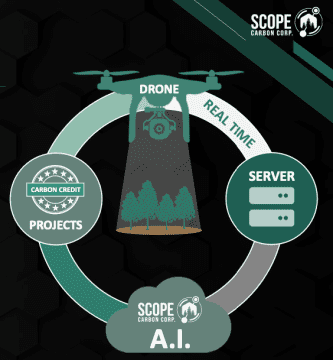 Scope Carbon provides accurate identification of the characteristics of forests, trees, underbrush, ground and related surfaces (the "Core Carbon Credit Collection Data").
This data helps Scope Carbon create a comprehensive carbon accounting methodology program, which forms a material part of the overall carbon credit certification process.
All this together allows Scope Carbon to maximize the return on every system and solution through innovative and value-added products.
Their drones capture carbon images in real time by flying over the nature-based objects, which then feed data instantly to the server.
From there, the raw image data is fed into the Scope Analysis software where it's processed into digestible statistical data.
Scope Carbon uses proprietary image recognition and artificial intelligence technology to produce a solution based on superior precision-based imaging that will continue to evolve as the platform self learns.
This processed data is then uploaded for Carbon Credit Parties to access, review and analyze. The more data Scope AI receives, the more valuable and intelligent it becomes.
And that process is going to ramp up quickly, as Scope Carbon has signed on for a collaboration with Farm Flight, Inc., allowing the company to process Farm Flight's data through its precise AI image recognition technology.
BOTH parties will benefit immensely from sharing data and technology.
---
Skilled Leadership and Brain Trust

In order to achieve its goals, Scope Carbon Corp. (CSE:SCPE) is led by a skilled team with diverse backgrounds in AI, forestry, new markets, and finance.
SCPE's leadership team consists of:
Sean Prescott – Founder & Director
Prescott is the founder and creator of Scope Carbon's Artificial Intelligence (AI). He has been developing the IP from 2016 –to the present date. Prescott has an extensive history of developing technology from artificial intelligence IT, to developing cross-platform trading systems, over real-time end- to-end communication encryption frameworks and to high- performance/high-security order routing systems based near Zurich, Switzerland.
James Liang – CEO & Director
Liang currently works for New Margin Ventures, which is a venture capital firm based in Hangzhou, China, and evaluates several technology companies for the purpose of New Margin providing financing. His experience allows Scope Carbon to leverage his vast knowledge of the Asian markets, from additional development of the technology, sourcing competitive labor and unlocking new markets to pursue business growth.
Mike Zenko – CIO & Director
Zenko is a senior lumber entrepreneur with extensive knowledge of the forestry industry. His 20 years of experience expands internationally with clients in Canada, the United States, and Europe. He has as observed a growing need for environmental solutions across the globe. He intends to use Scopes AI to provide clean carbon solutions for the forestry industry as global regulations push closer to the net zero emissions by 2050.
Alan Tam – CFO & Director
Tam is a senior executive involved with structuring, planning and execution of IPOs, RTOs and CPCs. With over 20 years of experience, he has been involved in financing, operations, corporate services, mergers and acquisitions, and investor relations for multiple public companies in the past 8 years.
Darien Lattanzi – Director
Lattanzi is a seasoned business associate who has worked in the junior venture markets in various industries (exploration, mining, crypto, cannabis, and technology) for over 6 years. Darien's primary focus is dealing with financial institutions, corporate filings, corporate governance, corporate development and investor relations. To date he's been actively involved is capital raises exceeding $50,000,000.
---
BEFORE YOU GO…
Scope Carbon Corp. (CSE:SCPE) is poised for BIG things in 2022 and beyond, with its state-of-the-art technology that's powered by AI, and capable of changing the landscape of carbon credits on a large scale.
We expect their news flow over the next few months to come very fast, especially with the rapidly changing world and its impact on carbon markets.
Be sure to subscribe and visit the official Scope Carbon Corp. (CSE:SCPE) website to learn more.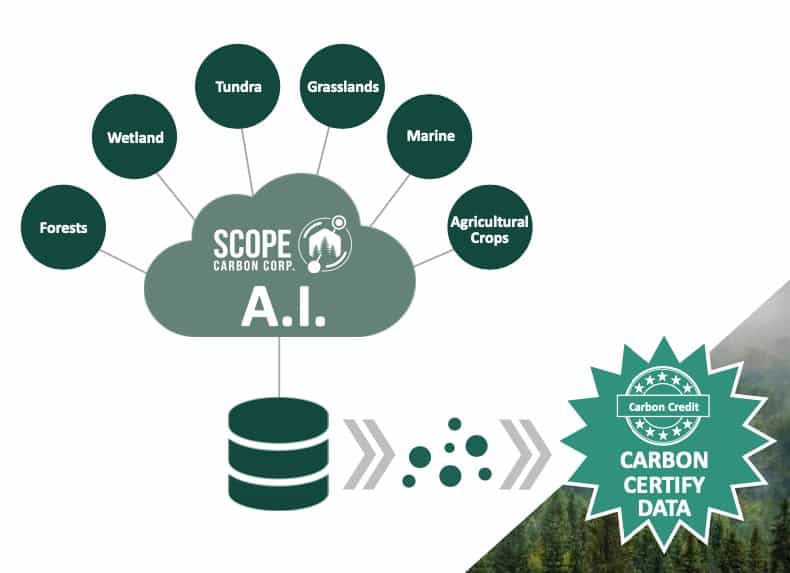 USA News Group
Editorial Staff
---
DISCLAIMER: Nothing in this publication should be considered as personalized financial advice. We are not licensed under securities laws to address your particular financial situation. No communication by our employees to you should be deemed as personalized financial advice. Please consult a licensed financial advisor before making any investment decision. This is a paid advertisement and is neither an offer nor recommendation to buy or sell any security. We hold no investment licenses and are thus neither licensed nor qualified to provide investment advice. The content in this report or email is not provided to any individual with a view toward their individual circumstances. USA News Group is a wholly-owned subsidiary of Market IQ Media Group, Inc. ("MIQ"). MIQ has been paid a fee for Scope Carbon Corp. advertising and digital media from the company directly. There may be 3rd parties who may have shares of Scope Carbon Corp., and may liquidate their shares which could have a negative effect on the price of the stock. This compensation constitutes a conflict of interest as to our ability to remain objective in our communication regarding the profiled company. Because of this conflict, individuals are strongly encouraged to not use this publication as the basis for any investment decision. The owner/operator of MIQ own shares of Scope Carbon Corp. which were purchased in the open market, and reserve the right to buy and sell, and will buy and sell shares Scope Carbon Corp. at any time without any further notice. We also expect further compensation as an ongoing digital media effort to increase visibility for the company, no further notice will be given, but let this disclaimer serve as notice that all material disseminated by MIQ has been approved by the above mentioned company; this is a paid advertisement, we currently own shares of Scope Carbon Corp. and will buy and sell shares of the company in the open market, or through private placements, and/or other investment vehicles.
While all information is believed to be reliable, it is not guaranteed by us to be accurate. Individuals should assume that all information contained in our newsletter is not trustworthy unless verified by their own independent research. Also, because events and circumstances frequently do not occur as expected, there will likely be differences between the any predictions and actual results. Always consult a licensed investment professional before making any investment decision. Be extremely careful, investing in securities carries a high degree of risk; you may likely lose some or all of the investment.
---
SOURCES CITED:
[1] https://www.forbes.com/sites/qai/2022/09/08/tesla-stock-breakdown-by-the-numbers-how-does-tesla-make-money-in-2022/?sh=166e29f932c7
[2] https://www.reuters.com/business/energy/global-carbon-markets-value-surged-record-851-bln-last-year-refinitiv-2022-01-31/
[3] https://www.environmentalleader.com/2022/08/carbon-credit-market-to-experience-huge-growth-through-2027/#:~:text=The%20carbon%20credit%20market%20is,was%20valued%20at%20%24211.5%20billion.
[4] https://www.reuters.com/article/uk-climate-change-investors-idUKKBN2BL0BF
[5] https://www.credit-suisse.com/media/assets/sustainability/treeprint-carbon-markets.pdf
[6] https://www.sciencedaily.com/releases/2021/06/210604122439.htm
[7] https://www.imf.org/en/Blogs/Articles/2022/07/21/blog-more-countries-are-pricing-carbon-but-emissions-are-still-too-cheap
[8] https://www.reuters.com/business/cop/carbon-needs-cost-least-100tonne-now-reach-net-zero-by-2050-2021-10-25/
[9] https://www.nature.com/articles/s41586-022-05224-9
[10] https://apnews.com/article/science-climate-and-environment-government-politics-4c1e8783694201355f88012079367f27
[11] https://www.weforum.org/agenda/2022/09/carbon-offsets-radio-davos/#:~:text=Carbon%20offsets%20occur%20when%20a,or%20to%20prevent%20carbon%20emissions.
[12] https://carboncredits.com/how-to-make-money-producing-and-selling-carbon-offsets/
[13] Government of Canada – Enabling agricultural emissions reduction and sustainable supply chains – https://www.tradecommissioner.gc.ca/sectors-secteurs/climate_finance-financement_international/agriculture-emissions-reduction.aspx?lang=eng