Discover How Avant Technologies Inc. (OTCQB:AVAI) is Poised to Overcome AI's Biggest Challenges and Unlock Massive Investment Potential by Making Data Centers More Efficient.
The Artificial Intelligence (AI) revolution is not on the horizon—it's here, transforming our world with an unrelenting force that demands attention.
As we stand on the brink of a new digital era, tech behemoths are in an arms race of innovation, each vying for dominance with staggering sums at their disposal.
Microsoft, Google, and Amazon are among the titans investing billions to harness the unparalleled potential of AI, a testament to the seismic shifts underway.
This intense competition underscores a clear message: AI is not just reshaping industries—it's redefining the future of technology, and the stakes could not be higher.
Amidst this battle of giants, one company stands poised to carve its own path in the AI odyssey. Welcome to the forefront of the AI revolution—where the future is being written today.
Enter Avant Technologies Inc. (OTCQB:AVAI), a front-runner in the burgeoning field of artificial intelligence that's offering a smarter, smaller, cheaper way to do AI.
The race to lead the AI revolution has giants like Microsoft, Google, and Amazon pouring several billions into cloud computing[1] and AI[2],[3],[4].
But this race is not just about who has the deepest pockets; it's about overcoming the tough challenges of evolving AI technologies. These hurdles range from the need for immense computing power to the crunch for energy-efficient solutions.
In this landscape, Avant Technologies Inc. (OTCQB:AVAI) emerges not just as a contender but as a potential game-changer.
Their innovative approach promises to help the big players get bigger, faster returns on the capital they're investing in AI while also giving smaller players a fighting chance to succeed in a segment dominated by the biggest names in tech.
This disruptive innovation may even position Avant as a prime target for acquisition by those large caps looking to stay ahead of the curve. With Avant, it's not just about joining the race; it's about transforming the track itself.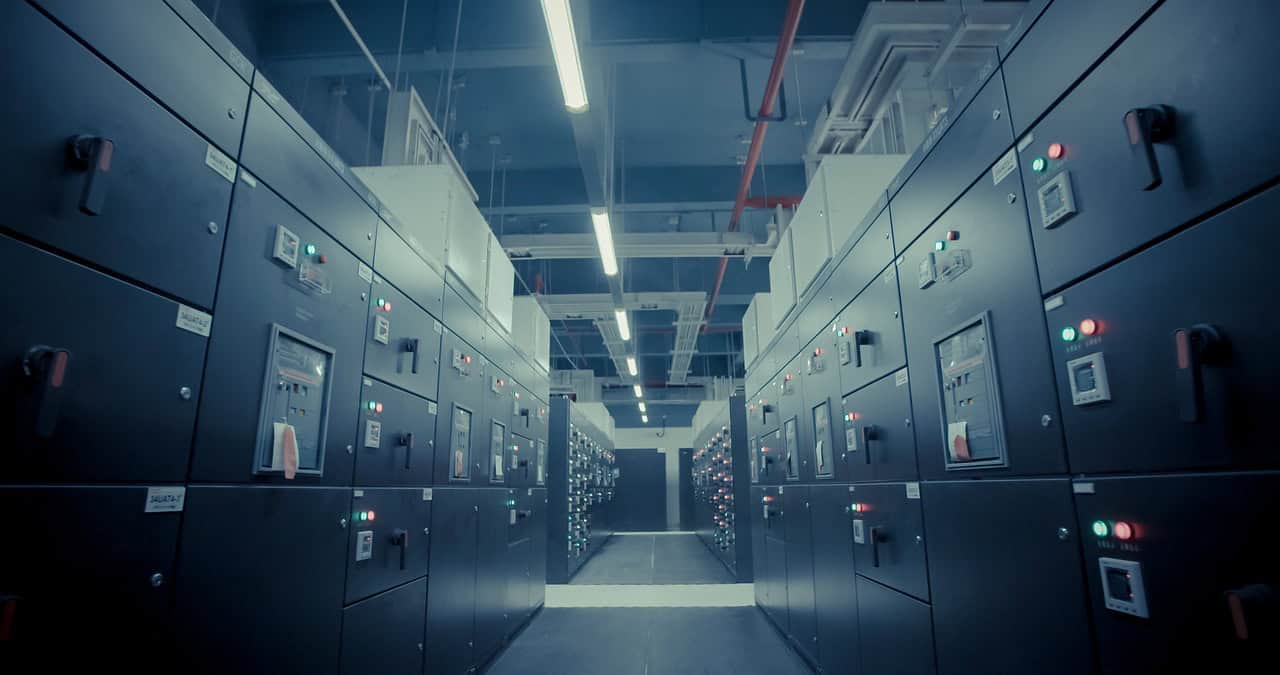 Top 3 Reasons Why Investors Should Pay Close Attention to Avant Technologies Inc. (OTCQB:AVAI):
Disruptive Cloud Solution: The company is on a trajectory to offer potentially the world's most powerful and cost-effective cloud infrastructure solution for AI scalability. This can be a crucial differentiator in the competitive Cloud AI computing market, which is expected to grow from $44.97 billion in 2022 to a staggering $647.6 billion by 2030[5].
Performance and Scalability: Avant is building a next-generation, edge-native distributed supercomputing platform with speed and computing power designed to meet the continuously expanding demands of complex AI, machine learning, and big data analytics.
Security and Privacy: Avant's edge-native approach to computing ensures that data is processed locally, thereby reducing latency and increasing data security—a critical feature for a wide array of AI applications, from healthcare to finance.

Avant Primed to Level the AI Playing Field By Solving Sector's Biggest Challenges
The AI industry stands at a critical juncture. Pioneers like OpenAI face soaring costs, burning through $700,000 daily and posting losses of $540 million in 2022 despite Microsoft's $10 billion infusion. A single ChatGPT session can incur costs a thousandfold higher than a typical Google search, underscoring the expensive reality of sophisticated AI operations.
AI's energy consumption alone is a rapidly growing concern, as recent analyses estimate that by as early as 2027 AI could consume up to .5% of the world's total current electricity usage – literally the equivalent of what some developed countries consume in a year . Beyond electricity, the demand for specialized hardware like GPUs—which are essential yet costly at $10,000 a pop[6]—adds to the growing expenses.
Add in the impending data storage crisis, where scientists are warning there's not enough space to handle the 300% increase of information set for 2025[7].
Yet, the market's potential is too vast to ignore. By 2032, the AI market is expected to swell to a staggering $1.3 trillion[8]. This projection isn't lost on companies, large or small, all eager to claim their stake. However, the steep costs present substantial hurdles.
Amid this financial tightrope, the cloud AI market is set for explosive growth, estimated to reach $647.6 billion by 2030[9]. Additionally, the broader Cloud Computing Market is on track to hit $1.3 trillion by 2027[10], while the Private Cloud Market is forecast to expand at a 29.7% CAGR through 2029, potentially reaching nearly $528 billion[11].
These figures paint a picture of a market burgeoning with opportunity but bogged down by its own weight in costs and complexity, priming the stage for a solution that can navigate these challenges efficiently.
Built to handle these challenges, Avant Technologies Inc. (OTCQB:AVAI) is now perfectly positioned with innovative space-disrupting solutions to the private data center, cloud computing, and AI infrastructure markets' needs.
In the face of these market dynamics, Avant stands out not only as a catalyst for democratizing the burgeoning AI landscape but also as a potential linchpin for industry leaders seeking strategic acquisitions. Their innovative approach to AI, with its cost-effective, energy-efficient supercomputing capabilities, levels the playing field, allowing smaller entities to compete with the titans of technology.
It's a compelling narrative that sees Avant as an attractive target for tech giants looking to augment their infrastructure without the daunting price tag associated with building from the ground up.
This trend towards consolidation and efficiency is echoed by movements seen elsewhere in the industry, such as the decisive move by Brookfield to acquire a majority of Cyxtera Technologies' assets for $775 million[12].
Such investments are clear indicators of asset management companies recognizing and seizing valuable opportunities within AI's infrastructure domain.
Avant Technologies Inc. (OTCQB:AVAI), with its promising potential, stands at the crossroads of innovation and investment, poised for significant attention from both market investors and established tech conglomerates.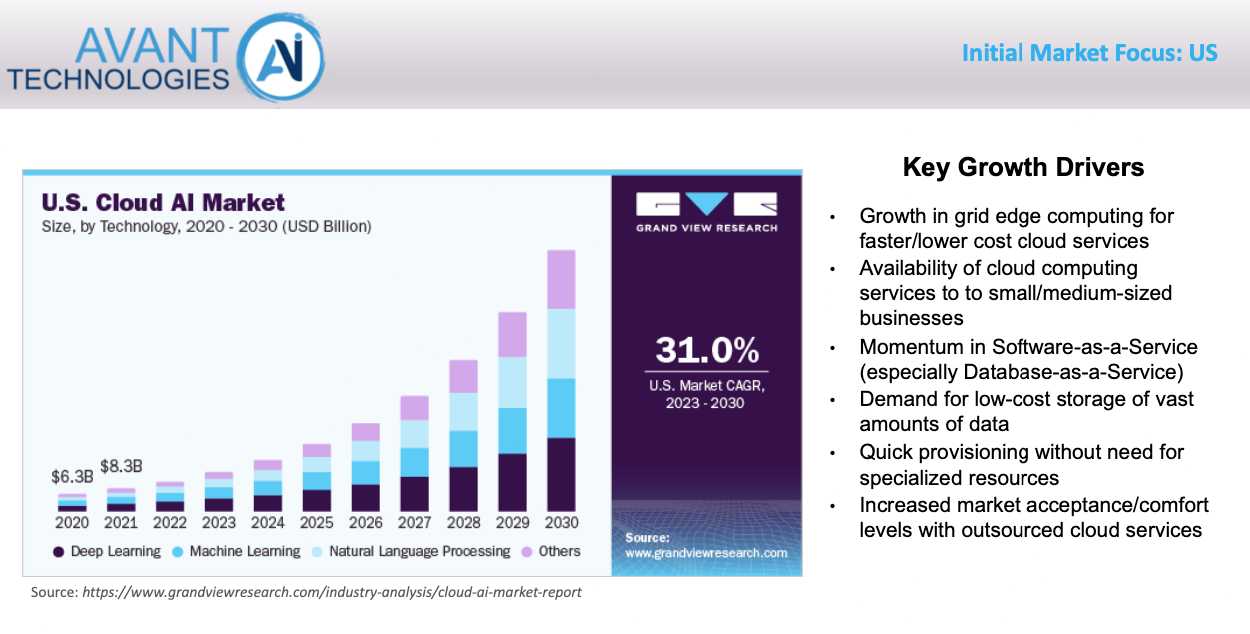 Serving the AI Sector with 'Picks and Shovels'
Everyone has heard about historical gold rushes where miners and gold panners flocked to places like Alaska, California, and Nevada to strike it rich. The reality was that MOST miners lost their shirts, chasing the big payday.
But who didn't lose money during these gold rushes?
"During a gold rush, sell shovels."
That's right, the shovel vendor historically has been the recipient of a low-risk source of income immediately, while the gold seekers took the gamble with the small chance of great wealth.
Let's now look at why Avant Technologies Inc. (OTCQB:AVAI) is in a position to be both the shovel vendor and the gold digger.
But before we do, let's look at one of the biggest pick-and-shovel plays happening today…
Much like AI, the electric vehicle (EV) market is projected to surge all the way to 2030, when analysts are projecting as much as 86% of global vehicle sales will be electric[13].
That kind of project bodes well for EV automaker Tesla. However, while Elon Musk's company is a leader in the EV space, it's in its own pick-and-shovel play that Tesla is set to make way more from than the vehicles themselves—namely, Tesla's EV charging network which automakers are signing up to access across the United States[14].
Analysts are already projecting the Tesla Supercharger network to become a $10-$20 billion a year business[15]. Other analysts say the Supercharger network could eventually be worth more than $100 billion[16].
Now… How does that apply to AI, and Avant Technologies Inc. (OTCQB:AVAI)?
While there's plenty of excitement (and investment) being drawn into AI, behind the scenes the Generative AI revolution is projected to be powered by 38 gigawatts and hundreds of billions of dollars for data center, fiber, and tower providers[17].
This means that it's NOT going to be just the big players such as Google, Amazon, and Microsoft getting into the AI game. Instead, tech developers of all sizes, as well as research institutions like universities, insurance providers and more that are already beginning to build out their own AI infrastructures.
And to get there, they'll need the computing power to reach their goals. This is where Avant comes in. The opportunities are endless, as it'll be innovators like Avant that will help these entities to increase their speed, reduce their costs, and scale up their cloud capabilities without the need to build out massive servers the size of football stadiums.
Avant Technologies has the ability to bring in cutting edge technology, wrap it in proprietary platform assets, and allow for more power, in less space, with less electricity consumption. It's about building up DENSITY, to allow AI users to build smarter, not larger. Quality, over quantity.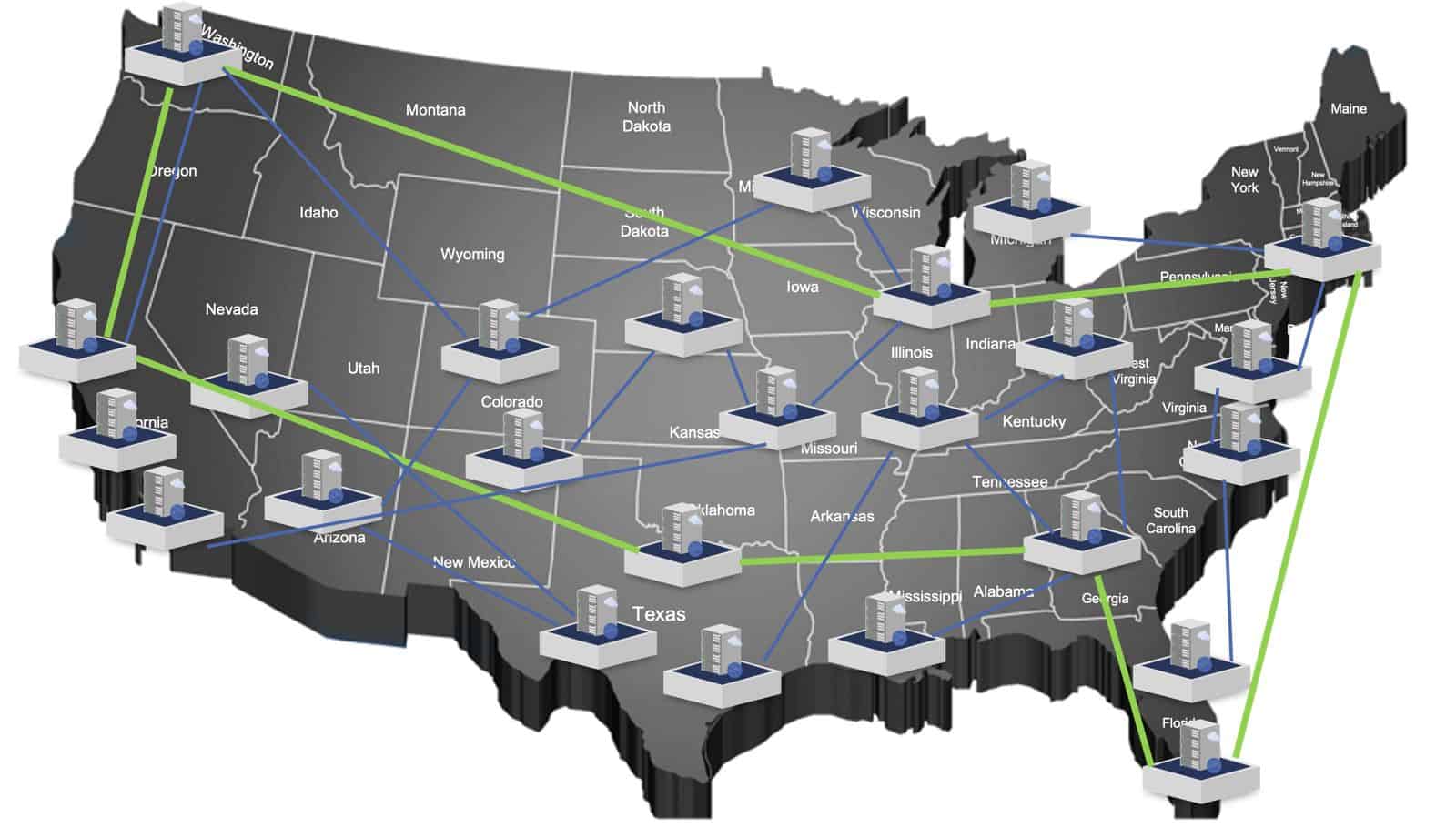 How Avant Technologies Inc. (OTCQB:AVAI) Could Solve Challenges in the AI Industry
The rapid growth of Artificial Intelligence (AI) presents both opportunities and challenges. Avant Technologies Inc. (OTCQB:AVAI), with its cutting-edge capabilities, is uniquely positioned to tackle some of these issues effectively.
Avant's deep expertise allows it to deliver next-gen cloud supercomputing. This not only aids in big data analytics but also empowers advanced machine and deep learning models. As a result, Avant has created a scalable solution that sets the stage for disruptive innovation in AI and supercomputing.
Unlocking AI Capabilities Through Cloud Supercomputing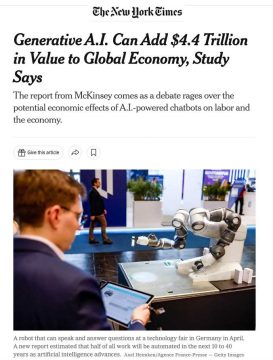 Avant Technologies Inc. (OTCQB:AVAI) has devoted four years to solving the core challenges that every AI developer faces: compute performance and cost.
Tackling Climate Change Through Efficient Computing
Avant brings forward an innovative solution with its cloud supercomputing capabilities designed to fuel AI models that focus on climate change solutions. These models often demand vast computing resources, and Avant's network is designed to meet these needs in a cost-efficient manner. More importantly, their edge-native approach minimizes latency and energy usage, making the operation sustainable and in line with global development goals.
Strengthening Cybersecurity
Cybersecurity remains a hot topic and AI serves as a cornerstone for enhanced security measures. Traditional cloud systems often lack the required scalability and real-time data processing capabilities to thwart advanced cyber threats effectively. Avant's cutting-edge private cloud infrastructure offers quicker response times and better scalability, ensuring a higher level of security and privacy. This addresses a critical pain point in the application of AI in cybersecurity.
Streamlining Healthcare Analytics
Healthcare analytics is another sector that can benefit immensely from AI, but it often involves the manipulation of diverse and complex data sets. Avant Technologies Inc. (OTCQB:AVAI) aims to revolutionize this space with its advanced supercomputing and AI capabilities, making data analytics and algorithmic executions faster. The result is more efficient medical research and diagnostics, potentially leading to ground-breaking discoveries.
Democratizing AI Access
Access to AI technologies often demands high computational capabilities and significant financial investment, making it difficult for smaller players to enter the field. Avant Technologies Inc. (OTCQB:AVAI) aims to break down these barriers by enhancing performance and reducing costs, thus democratizing access to AI technologies. This approach opens the door for smaller companies to participate in the AI revolution, fostering innovation and competition.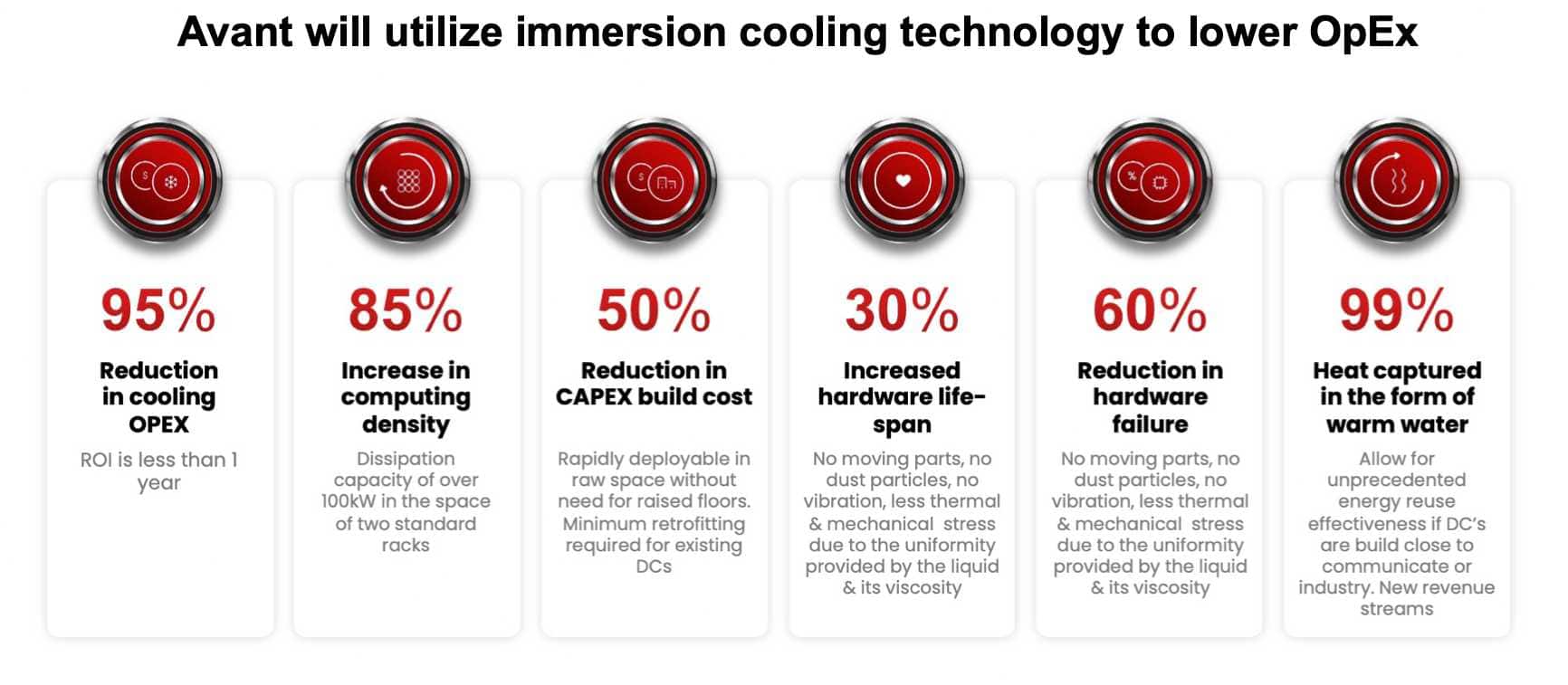 Increased Efficiency
Speed and efficiency are the lifeblood of the AI industry. Avant Technologies doesn't just understand this; they've built their entire infrastructure around it. Their cloud infrastructure uses immersion cooling, a breakthrough technology that drastically reduces both capital and operational expenses, offering up to 60% reduction in hardware failure.
The technology allows Avant to deploy high-density computing at a lower total cost of ownership, providing an economically differentiated value proposition to its customers. With a focus on customer-centric innovation and high-density infrastructure, Avant is well-poised to cater to a market that is discontented with big cloud providers, offering a robust alternative that can scale rapidly.
Financial Performance and Outlook
In the last financial year, Avant Technologies Inc. (OTCQB:AVAI) reported a 20% increase in revenue, driven largely by its B2B solutions and tech licensing.
They have also secured significant funding for R&D, putting them in a strong position for the future. Industry analysts predict that if Avant continues on its current trajectory, it could be looking at a market capitalization upwards of $2 billion by the end of the decade. This strong financial footing and positive outlook make Avant a compelling opportunity for investors.
Their business model is a duo of business solutions:
Bare Metal Solution (Pure Infrastructure): On-premise solution designed for companies working on AI solutions, who have operating cost constraints, space constraints, or simply prefer not to host their AI in the public cloud or co-located data centers.
Private Cloud Solution (Away from Costly Majors): Fully outsourced or fully managed, Avant can help companies run a databank on-site or off-site, based on client needs.
Furthermore, their early focus on enabling growth in e-commerce through AI allows them to capitalize on synergies, accelerating the adoption and scaling of their SaaS subscription base. This diversified approach aligns with the trend in cloud computing, which is not just about migration but rapid adoption of new cloud services.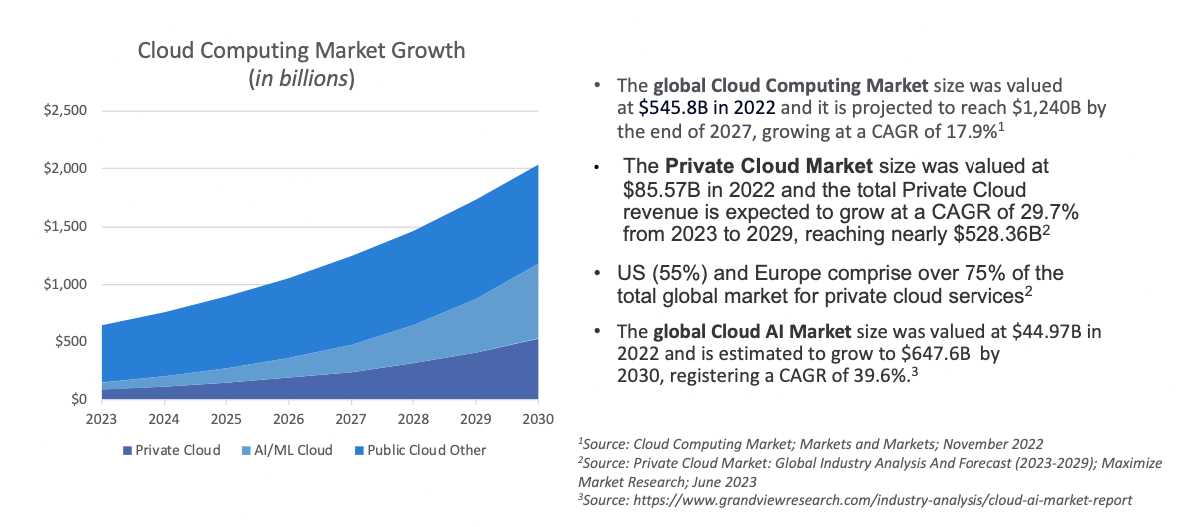 Quick Recap: Why Avant Technologies Inc. (OTCQB:AVAI) Should Be On Your Radar:
Innovative Private Cloud Offerings: Avant Technologies is carving a niche in the cloud AI sector with plans to unveil what might become the market's most advanced and cost-effective private cloud solution tailored for AI development. As the cloud AI domain is projected to balloon from $44.97 billion in 2022 to a massive $647.6 billion by 2030, Avant's positioning is particularly noteworthy.
Cutting-Edge Supercomputing Capabilities: The company is at the forefront of developing a state-of-the-art, edge-native distributed supercomputing framework. This platform is poised to fulfill the intensive computational requisites of AI, machine learning, and big data analytics.
Enhanced Data Security and Reduced Latency: Avant stands out with its edge-native computing methodology, ensuring data processing is kept local, which not only improves data security but also minimizes latency. This is a paramount advantage for AI applications across various industries, from healthcare to financial services, where data security is of the essence.
BEFORE YOU GO!
Avant Technologies Inc. (OTCQB:AVAI) isn't just another entity in the AI industry; it's a behind-the-scenes game-changer. After four years in the space, the company has zeroed in on solving the AI sector's biggest challenges, and is primed to level the playing field for enterprises of all sizes.
The company's multifaceted solutions are not only revolutionary but also scalable and cost-effective. As AI continues to shape the modern world, the contributions of Avant could very well be pivotal in defining the future landscape of this industry.
Click here to stay up to date with all news and developments from Avant Technologies today.
USA News Group
Editorial Staff
---
DISCLAIMER: Nothing in this publication should be considered as personalized financial advice. We are not licensed under securities laws to address your particular financial situation. No communication by our employees to you should be deemed as personalized financial advice. Please consult a licensed financial advisor before making any investment decision. This is a paid advertisement and is neither an offer nor recommendation to buy or sell any security. We hold no investment licenses and are thus neither licensed nor qualified to provide investment advice. The content in this report or email is not provided to any individual with a view toward their individual circumstances. USA News Group is a wholly-owned subsidiary of Market IQ Media Group, Inc. ("MIQ"). MIQ has been paid a fee for Avant Technologies Inc. advertising and digital media from the company directly. There may be 3rd parties who may have shares of Avant Technologies Inc., and may liquidate their shares which could have a negative effect on the price of the stock. This compensation constitutes a conflict of interest as to our ability to remain objective in our communication regarding the profiled company. Because of this conflict, individuals are strongly encouraged to not use this publication as the basis for any investment decision. The owner/operator of MIQ own shares of Avant Technologies Inc. which were purchased in the open market, and reserve the right to buy and sell, and will buy and sell shares Avant Technologies Inc. at any time without any further notice. We also expect further compensation as an ongoing digital media effort to increase visibility for the company, no further notice will be given, but let this disclaimer serve as notice that all material disseminated by MIQ has been approved by the above mentioned company; this is a paid advertisement, we currently own shares of Avant Technologies Inc. and will buy and sell shares of the company in the open market, or through private placements, and/or other investment vehicles.
While all information is believed to be reliable, it is not guaranteed by us to be accurate. Individuals should assume that all information contained in our newsletter is not trustworthy unless verified by their own independent research. Also, because events and circumstances frequently do not occur as expected, there will likely be differences between the any predictions and actual results. Always consult a licensed investment professional before making any investment decision. Be extremely careful, investing in securities carries a high degree of risk; you may likely lose some or all of the investment.
---
SOURCE CITED:
[1] https://www.pymnts.com/artificial-intelligence-2/2023/google-amazon-and-microsoft-pour-43-billion-into-cloud-computing-to-meet-ai-demand/
[2] https://www.cnbc.com/2023/04/08/microsofts-complex-bet-on-openai-brings-potential-and-uncertainty.html
[3] https://www.bbc.com/news/technology-66914338
[4] https://www.wsj.com/tech/ai/google-commits-2-billion-in-funding-to-ai-startup-anthropic-db4d4c50
[5] https://www.grandviewresearch.com/industry-analysis/cloud-ai-market-report
[6] https://www.cnbc.com/2023/03/13/chatgpt-and-generative-ai-are-booming-but-at-a-very-expensive-price.html
[7] https://www.dailymail.co.uk/sciencetech/article-11562833/Scientist-warn-global-data-storage-crisis-2025.html
[8] https://www.businessinsider.com/generative-ai-explode-to-13-trillion-market-by-2032-report-2023-6
[9] https://www.grandviewresearch.com/industry-analysis/cloud-ai-market-report
[10] https://www.marketsandmarkets.com/Market-Reports/cloud-computing-market-234.html#:~:text=The%20global%20Cloud%20Computing%20Market,at%20a%20CAGR%20of%2017.9%25.
[11] https://www.maximizemarketresearch.com/market-report/global-private-cloud-market/24105/#:~:text=Private%20Cloud%20Market%20size%20was,reaching%20nearly%20US%24%20528.36%20Bn.
[12] https://www.datacenterknowledge.com/business/data-center-news-roundup-brookfield-snaps-cyxtera-assets-ai-declaration-signed#close-modal
[13] https://www.automotivedive.com/news/evs-reach-86-percent-global-vehicle-sales-2030/695319/
[14] https://www.reuters.com/business/autos-transportation/more-automakers-plug-into-teslas-ev-charging-network-2023-11-06/
[15] https://electrek.co/2023/08/25/tesla-supercharger-network-billion-business-wedbush/
[16] https://electrek.co/2023/06/16/tesla-supercharger-network-worth-100-billion-analyst/
[17] https://www.datacenterdynamics.com/en/news/ai-a-38gw-data-center-opportunity-digitalbridge-ceo-marc-ganzi-believes/