You can stop looking for the perfect "Plant Based" investment and continue reading below. We say this because all of our research tells us this company will make everything else look small in comparison.
Nepra Foods Inc. (CSE:NPRA) (OTC:NPRFF) is a cutting-edge plant-based foods producer, built upon NO SOY and NON-GMO offerings, mostly derived from hemp protein. The company is already providing proprietary ingredients and processes to major national brands, has launched its own products directly to consumers, and has already established an international network for supply chain management and distribution.

In short, Nepra Foods Inc. (CSE:NPRA) (OTC:NPRFF) is poised for MAJOR growth following its recent IPO.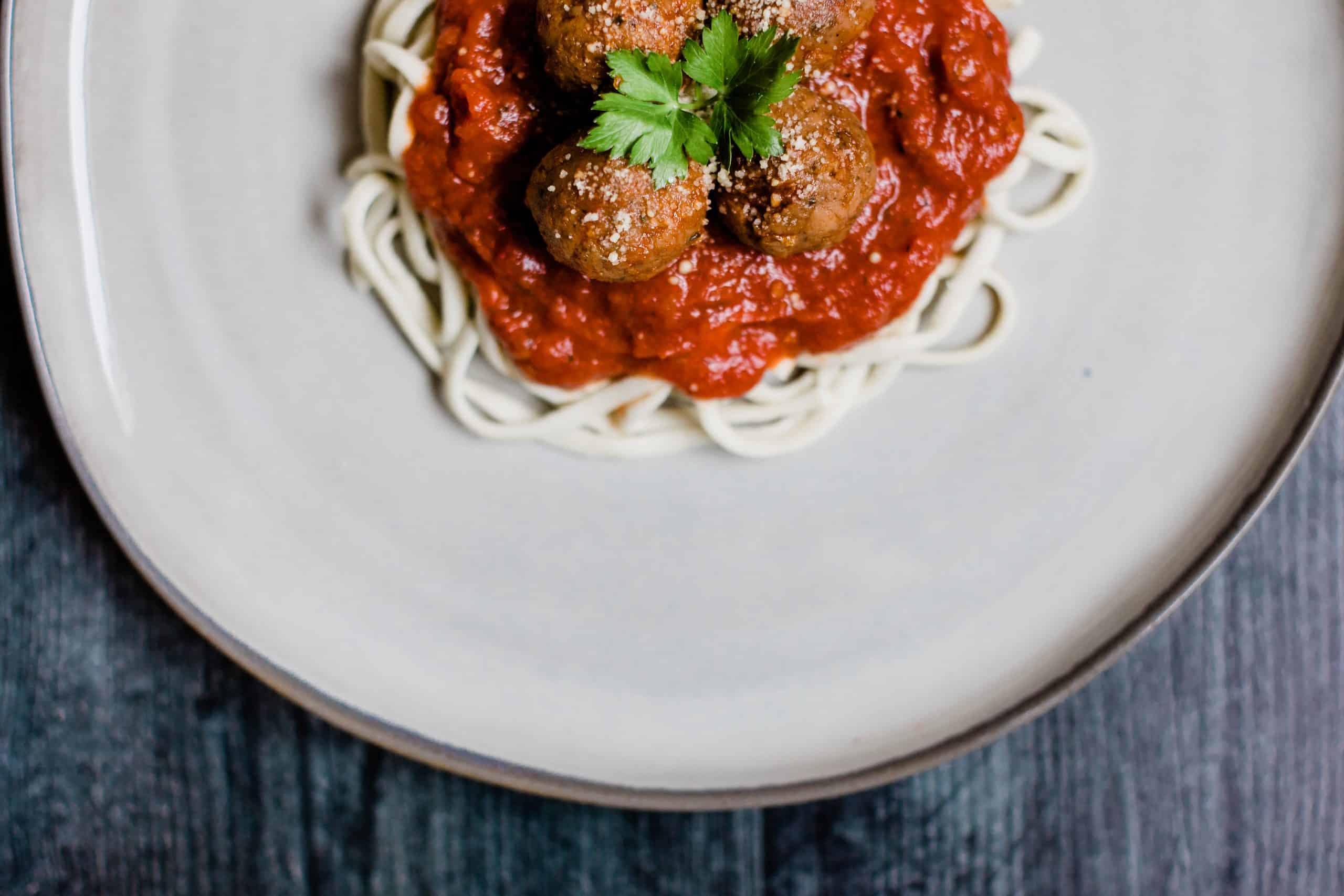 30-Second Briefing
Global interest in plant-based food options is growing rapidly, due to health concerns and efforts to reduce climate change
Nepra Foods Inc. (CSE:NPRA) (OTC:NPRFF) has two different business streams (B2B and Direct-to-Consumer) across four different proprietary product segments
The Company has grown its revenue over 100% year-over-year, and is poised to generate US$6-8 million in 2021
Global Plant-Based Meats market is predicted to surpass $68.45 billion by 2027
Global Plant-Based Dairy Alternatives market is expected to reach nearly $45 billion by 2027
Global Plant-Based Snacks market is set to exceed $73 billion by 2028
Proprietary Textured Hemp Protein (THPTM) product that is a complete protein with all 20 essential amino acids, proper ration of Omega 3 to 6 fatty acids, high in fibre, and 4x the protein and 1/5th the carbohydrates of typical flour products
One of the Co-Founders successfully developed Udi's Gluten-Free from start-up to when it was acquired by Smart Balance for US$125 million[1]
Tight capital structure with only ~60 million shares outstanding and only 61.8 million shares fully diluted
World-Class Management Team with a strong pedigree and track record of successes in product development and launches
Global interest in plant-based offerings at the dinner table is soaring and has been on an upward trend for the last 5 years, with no end in sight.
Over the past four years, the plant-based consumer-conscious eating has garnered significant traction. In January 2018, a science-based food documentary, a science-based documentary called "The Gamechangers" featuring appearances by former bodybuilding champion, former California Governor, and well-known action star Arnold Schwarzenegger  debuted at the Sundance Film Festival in 2018, only later to be released on Netflix in 2019.
Since the time of its release, interest in the term "plant-based" has skyrocketed by 400% in just 3.5 years. The trend continues to climb.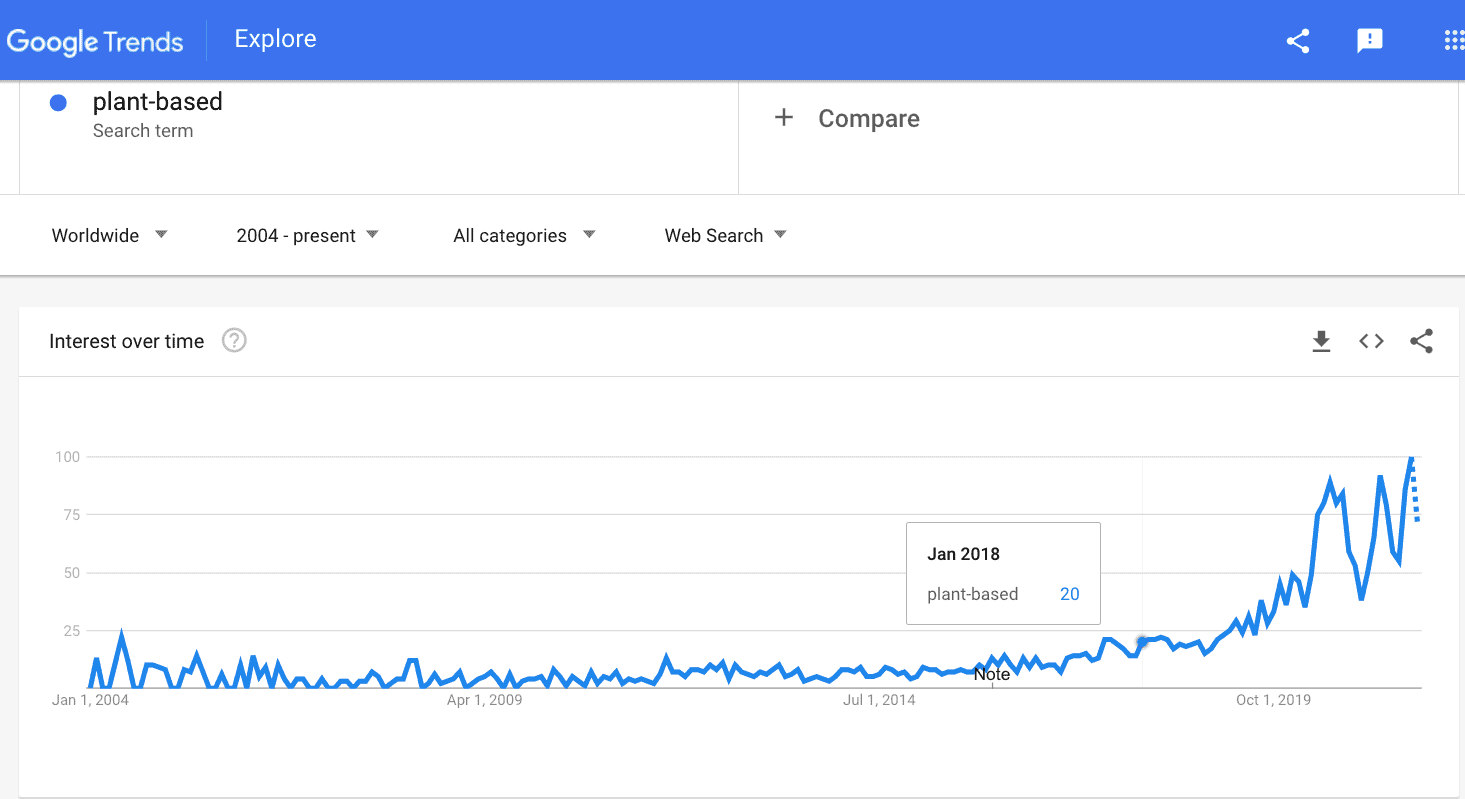 These specific food segments are exploding with incredible growth projections, including:
Plant-Based Meats Market forecast to surpass $68.45 billion by 2027, growing at a CAGR of 19.1% from 2020 to 2027, with the North American region predicted to rise by 24.3% during that same period[2]
Plant-Based Dairy Alternatives Market expected to reach nearly $45 billion by 2027, growing at a CAGR of 11.2% from 2020 to 2027[3]
Plant-Based Snacks Market is set to exceed $73 billion by 2028, with a CAGR of 8.7%[4]
This has led to a wave of investment from multi-billion-dollar corporations, and prominent billionaires including Richard Branson, Jeff Bezos, and Bill Gates, as well as three Wall Street heavyweights who led a $90-Million funding round into vegan meat start-up Motif Ingredients.[5]
As well, there is a growing push for consumers to slash their meat intake by upwards of 20% in an effort to contribute to efforts to stem climate change, both in the USA[6] and the UK[7].
By now, everyone has heard of brands such as Beyond Meat and Impossible Foods, which have successfully become household names.
But already established food producers aren't going to let this rapidly growing market slip through their fingers, as groups such as Tyson Foods, Kelloggs, Hain Celestial, and Pinnacle Foods, Inc. (Conagra Brands, Inc). are developing products to keep up with the Joneses.
Behind every new product launch from a major national brand, is a process of development, complete with sourcing ingredients and a targeting of a taste profile that consumers will latch onto.
Which is whereNepra Foods Inc. (CSE:NPRA) (OTC:NPRFF) holds a distinct advantage in the category, by not only providing major brands with the tools and ingredients they need to succeed in the explosive plant-based foods segment, but also to successfully launch products of their own.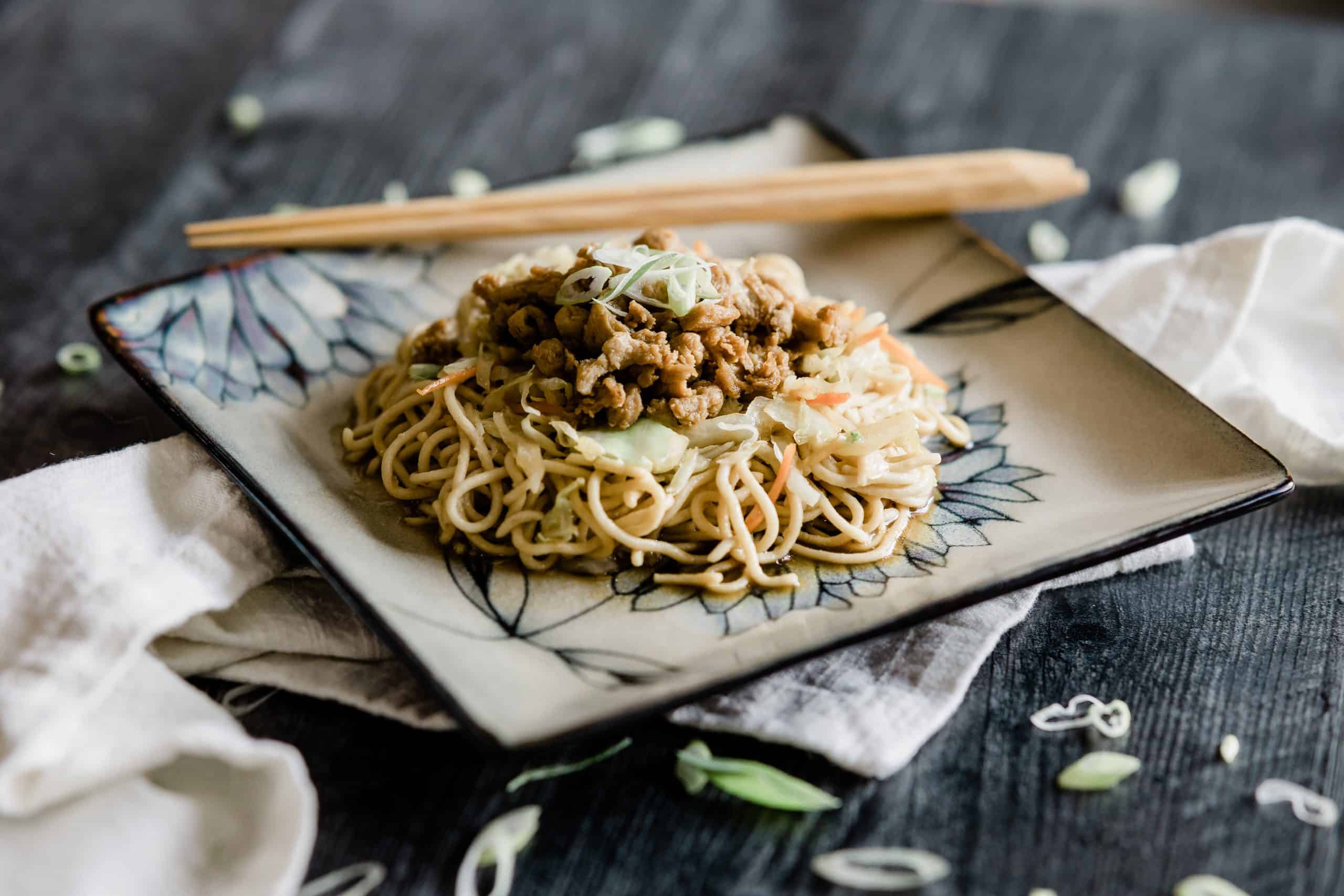 Specializing in hemp proteins, Nepra Foods Inc. (CSE:NPRA) (OTC:NPRFF) is working to provide offerings across 4 product segments:
Nepra Proteins – Plant-based Meats & Eggs
Nepra Dairy Alternatives – Milk, Butter, Cheeses, Sour Cream, Yoghurt, Dips
Nepra Baked Snacks & Spreads – Pizza Dough, All Purpose Mix, Waffle, Muffin, Pretzel, Bread, Brownie, Tortilla Chips
Nepra Ingredients – Essential Blends, Essential Flours, Rheoflex

HIGH VALUE HEMP PROTEIN PLAY
Newly-public plant-based protein product developersNepra Foods Inc. (CSE:NPRA) (OTC:NPRFF) is built upon a team of world-class experts with a track record of successful product launches and distribution networks.
This company is poised to be THE breakout star in one of the most explosive movements in the entire food sector's history.
We expect significant results from this still-very-small company that's positioned for big things in 2021 and 2022.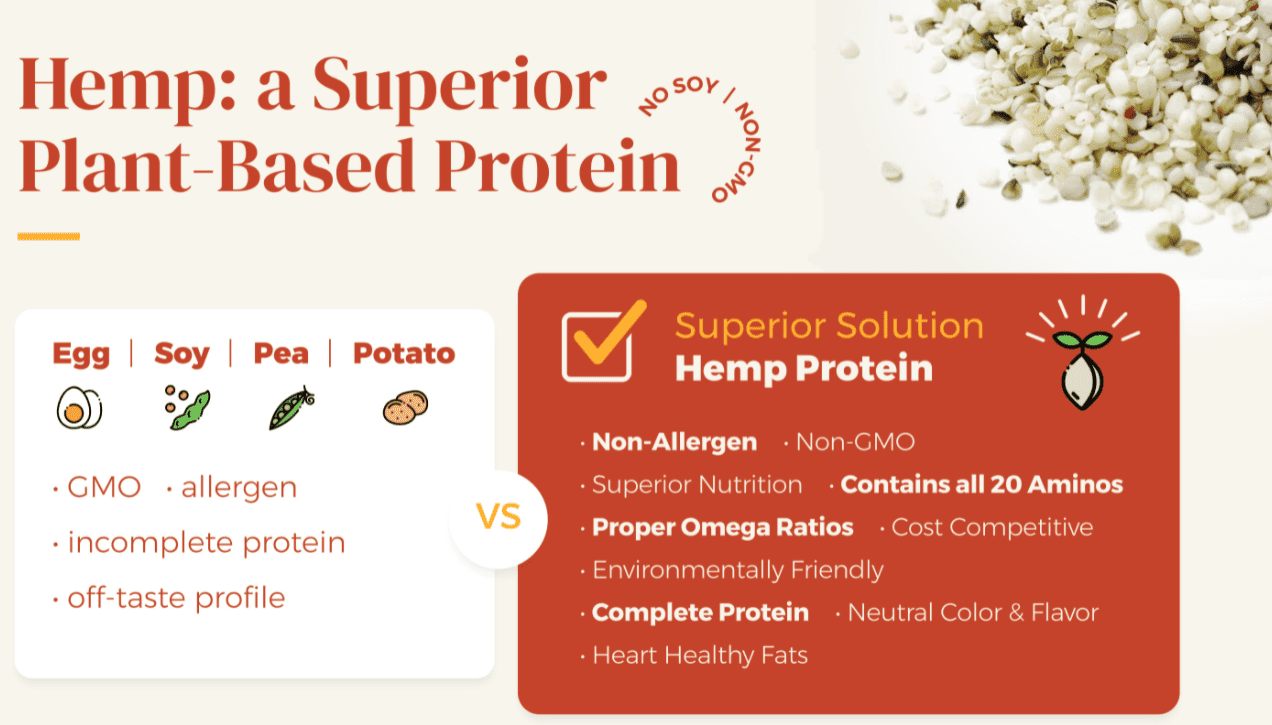 Capital Structure
Post-IPO Basic Shares – 59,925,749
Warrants (C$0.47 avg) – 829,787
Fully-diluted shares – 61,836,686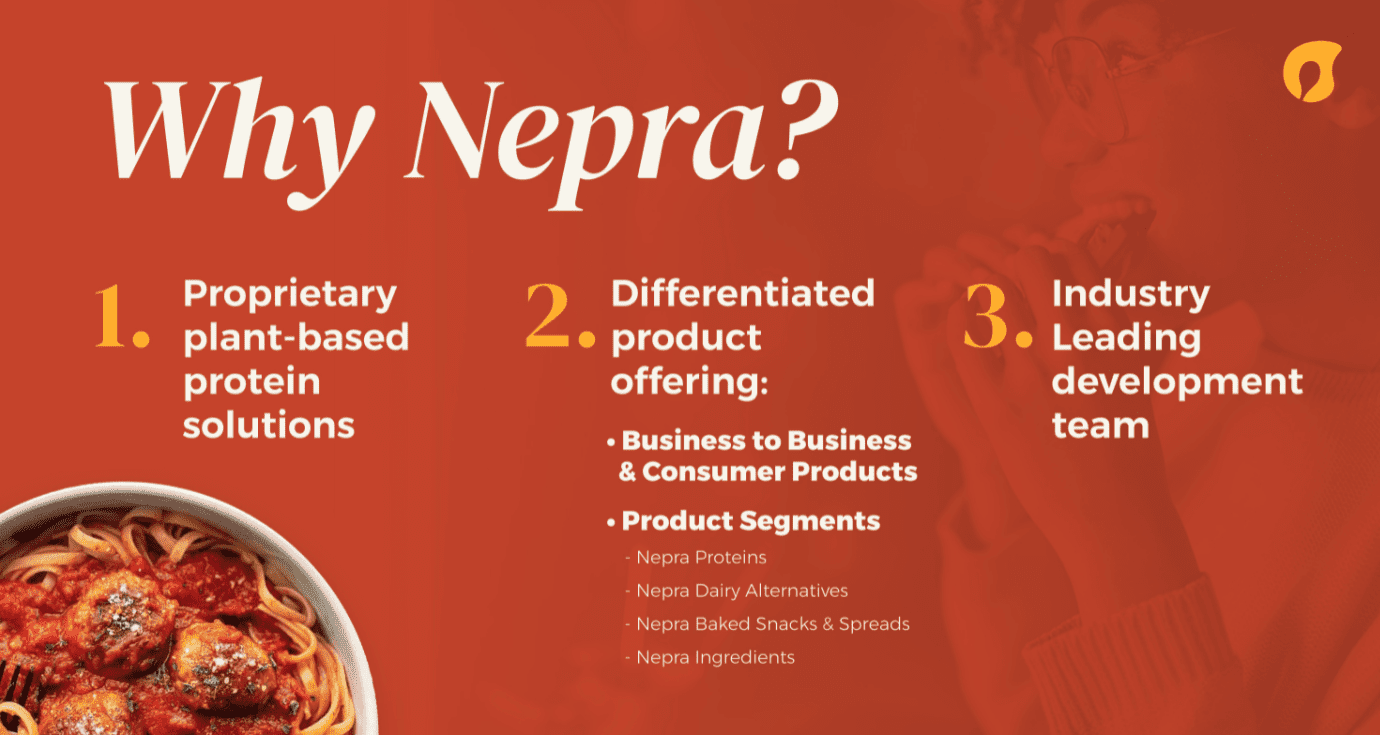 Nepra Foods stands out from most plant-based food manufacturers, all while presenting an attractive valuation relative to its peers in this rapidly growing food segment.
Built upon the underlying strength of the plant-based movement, and led by a team of world-class experts in product development, innovation, distribution, supply chains and marketing,Nepra Foods Inc. (CSE:NPRA) (OTC:NPRFF) presents a unique investment opportunity at a turning point in the world's dietary demands.
Everything Nepra Foods Inc. (CSE:NPRA) (OTC:NPRFF) does is plant-based, allergen-free and gluten-free. Not only is the company producing and selling Direct-to-Consumer offerings, but it also is behind the scenes providing its technical know-how and proprietary ingredients to successfully help many national brands take products from concept to market.
Nepra Foods has not only developed proprietary ingredients to sell to other food producers, but it has a strong portfolio of its own consumer products that are either on the market or in the pipeline to launch VERY soon.
The company's focus is solely on producing genuinely nutritious foods that are accessible to a large segment of the population.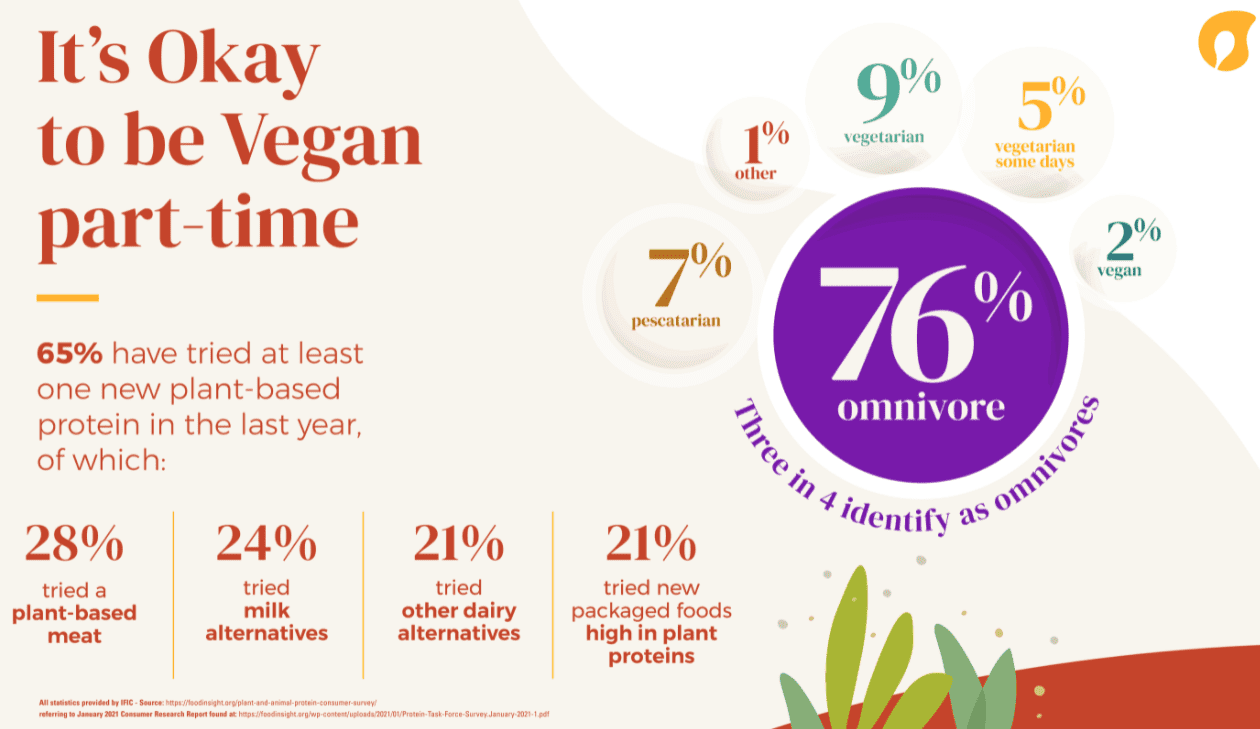 Rather than chasing market fads or trendy ingredients, Nepra Foods Inc. (CSE:NPRA) (OTC:NPRFF) looks for long-term trends that will create lasting growth opportunities.
Balanced over B2B and D2C offerings, Nepra Foods has a distinct advantage that will accelerate its growth, and should provide a major investment opportunity for those who participate at this early stage of the company's valuation.

Undervalued Compared to Market Comparables?
Despite its private lead-up, Nepra Foods Inc. (CSE:NPRA) (OTC:NPRFF) is still very early in its story, leaving investors with a lot of blue-sky opportunity to witness on the inside.
The market has delivered on several big winners in the last couple years, each with a niche specialty that they use to gain an advantage.
Nepra Foods is currently valued much lower than several of its peers, while having a significant advantage of products in the pipeline and a wave of launches still to come.
When looking at its market comparables, it's easy to see where Nepra Foods Inc. (CSE:NPRA) (OTC:NPRFF) is headed, and it will be exciting to see how it gets there.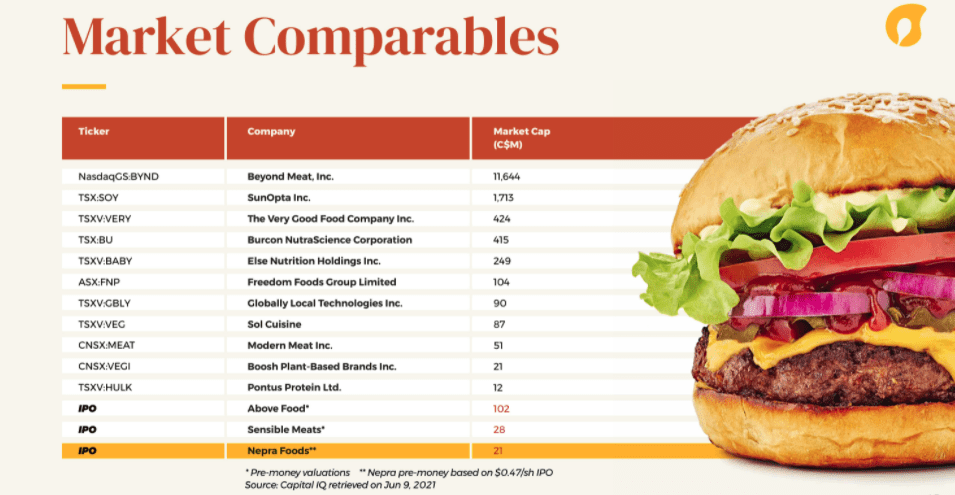 Proprietary THPTM or Textured Hemp Protein
Among its core offerings is Nepra Foods Inc. (CSE:NPRA) (OTC:NPRFF) proprietary THP or Textured Hemp Protein product.
THP is a superior protein to the current TVP (or Textured Vegetable Proteins) offerings currently used in the industry with plant-based products.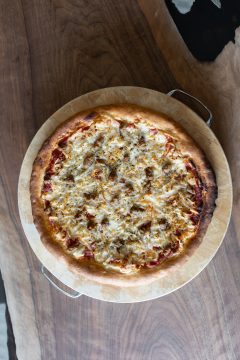 Hemp protein is a COMPLETE protein, packed with antioxidants, minerals, fiber and health-healthy unsaturated fats, which comes recommended by several evidence-based studies.[8]
Nepra has already successful launched its proprietary THP product, which can be used in any plant-based protein product for other national brands, and is currently being used in Nepra's own Direct-to-Consumer products.
Their hemp protein is great for baked goods as well, with 4x the protein and 1/5th the carbohydrates of typical wheat flour products—all while keeping a very pleasant taste profile.
For instance, Nepra Foods has developed a great tasting pasta, high in plant proteins, low in carbohydrates, and high in fiber. Nepra also has dairy alternatives, made from hemp, contain the same level of protein and healthy fats that animal dairy does. 
Investors concerned about adding ESG options to their portfolios should take notice that hemp is also better for the environment than the tree nuts from which many alternative dairy analogs are made–less water usage, better for the soil, better at capturing CO2. 
Given that hemp protein and oil have no linger after taste, the product is very easy to take on added flavours in snacks and other products. The texture is designed to more closely mimic any protein.
It wouldn't surprise anyone who has tried the product if Nepra Foods' offerings were served in high-end restaurants in the near future.

—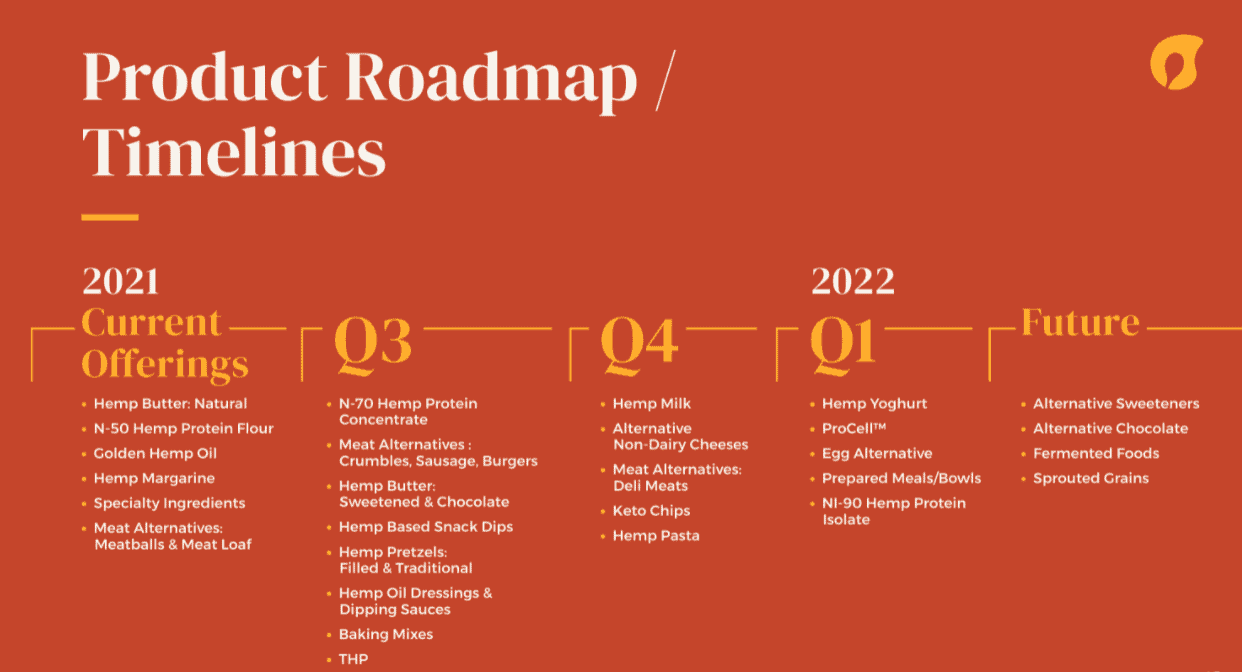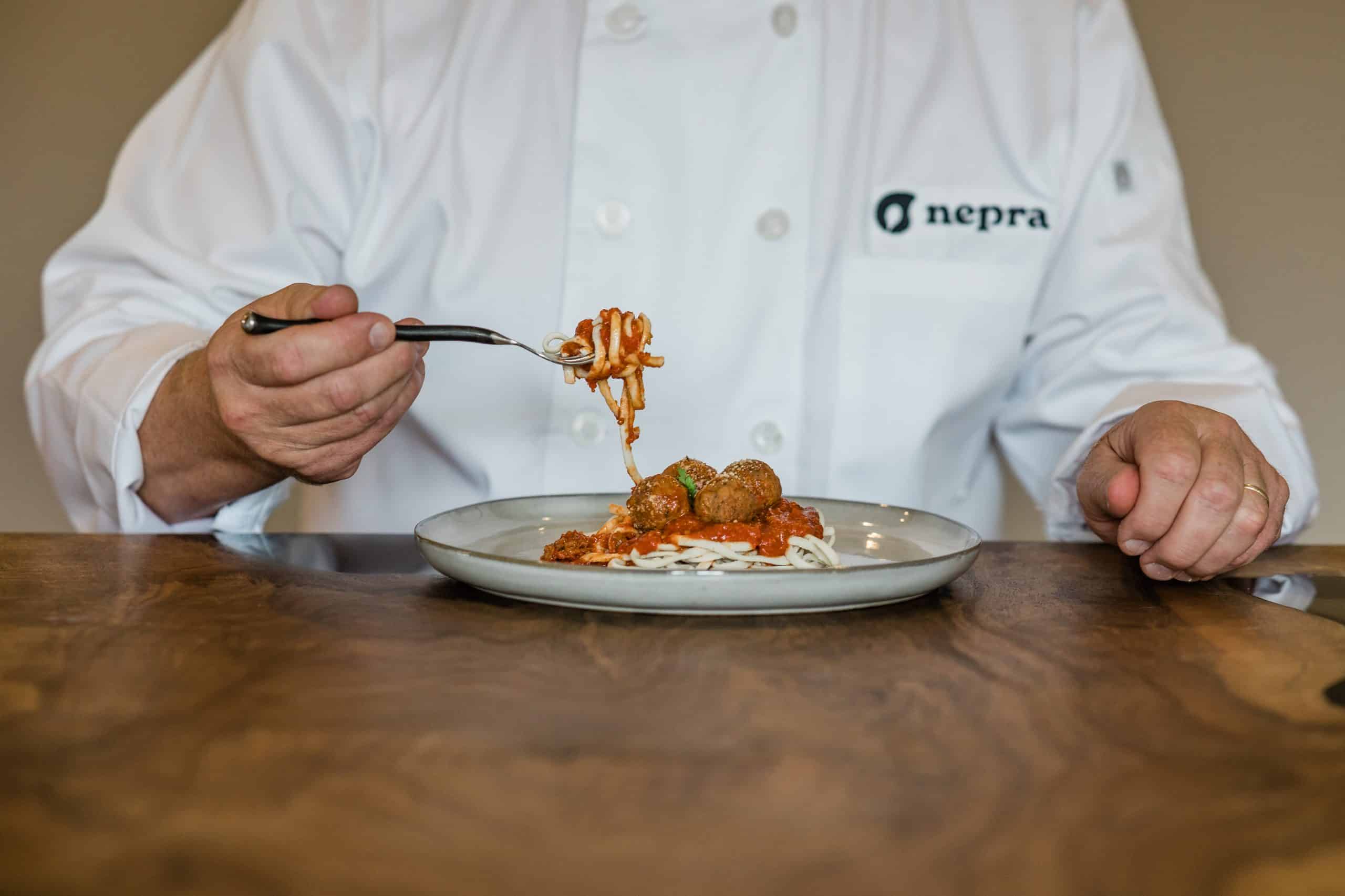 World-Class Team of Experts
Nepra Foods Inc. (CSE:NPRA) (OTC:NPRFF) is led by a Management Team with several decades of global private and public company experience, highlighted by a track record of success.
The team is comprised of world-class experts with deep experience across a broad range of industries, having demonstrated an impeccable ability to build successful brands and businesses—including Chadwick White's integral role in developing Udi's Gluten Free Foods from startup to its US$125 million acquisition by Smart Balance (later Boulder Brands, and now Con Agra).
Nepra Foods' team has been specifically assembled to execute on product development and launch, and includes the following contributors to the overall company structure: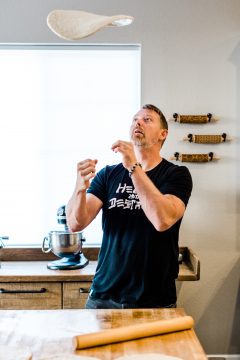 Co-Founder, CEO & Director – David Wood
Mr. Wood has been in the food industry since 1987 as the third generation President and CEO of Robert G. Wood & Co., an 83-year-old speciality food equipment business. In addition to experience in all aspects of practical business operations and management, Mr. Wood is experienced in food production processes and product development. He has been involved in the success of Udi's Gluten-Free, Freshly Foods, Canyon Bakehouse, Bobo's Oat bars, Cappello's, and Steven Charles Desserts.
Chief Innovation Officer & Director – Chadwick White
Chadwick has been in the food industry for 33 years and has been a certified master baker (CMB) for 23 of those. A globally recognized product developer with an extensive understanding of ingredient functionality, Chadwick is best known for his role in founding Udi's Gluten Free Foods, which was sold to Boulder Brands (now Con Agra) in 2012 for US$125 million. Chadwick's mission, in part, is to improve the quality of the gluten-free marketplace and to promote hemp as a sustainable agricultural product for the betterment of the earth and its human population.
Chief Operating Officer  – John Maculley
Mr. Maculley is an operations professional with over 25 years of experience driving innovation at scale in global high-tech manufacturing industries, including medical devices, aerospace, and semiconductor. John specializes in delivering process-oriented hands-on leadership enabling innovation capabilities, engineering product development frameworks, and improving manufacturing efficiencies.
Co-Founder & Director  – Mike Olmsted
Mr. Olmsted has been in the food industry for almost 40 years. Much of that time in the Executive Pastry Chef role. His expertise is in practical implementation of new ingredients into traditional products in the baking savory sweet and snack food industry.
Head of Sales – Mike Goose
Mr. Goose has over 13 years of consumer package goods experience as a new product innovator and leader. Mr. Goose has held numerous positions at The Hain Celestial Group (NASDAQ:HAIN) from 2002 until 2014, including Director of Marketing for Strategic Brands where he was responsible for over 1,000 different SKUs, and later served as President of USA Ingredients.
Co-Founder, Process Engineer – Paul Feldman
Mr. Feldman has over 35 years' experience in the food industry. From the production side, Mr. Feldman's background in process design, and engineering coupled with practical equipment maintenance and repair knowledge enables him to implement new food process facilities from initial concept through installation up to actual day to day production.
Registered Dietician Nutritionist – Kimberly Mayo
Ms. Mayo participates as a member of our innovation team providing guidance and input as to the nutritional characteristics and values of our products. Drawing upon her diverse career experience including development of functional plant-based and allergen-free products and applying knowledge of FDA and other governing bodies Ms. Mayo is an effective member of the team.
Protein Specialist & Advisor – Roi Wurgraft
Mr. Wurgraft, the founder of Wurgraft Ingredients is an acknowledged expert and leader in the plant protein industry. His last 20 years have been spent crafting vast expertise and skill with protein technologies.
Starch Chemist & Advisor – Alan Colwell
Mr. Colwell is the founder of Starch Products Ltd. a strategic partner and supplier of base ingredients located in Thailand. Mr. Colwell is an acknowledged expert in the food start industry. His 30 years' experience spans across all facets of the starch industry, processing applications technology, sales & marketing and distribution.
Product Developer – Clay White
With over 15 years of experience within the food and beverage industry as a classically trained chef, Mr. White has worked in several celebrity and Michelin restaurants. Throughout his career he has developed thousands of custom dishes and beverages, perfecting his skills in flavor balancing through ingredient use and innovation.
Board Advisor – Chuck McBride
Mr. McBride is the Chief Creative Officer of Cutwater advertising and 30-year veteran in the business. Winning hundreds of industry awards including an Emmy, Chuck is best known for his work on Ray-Ban, Levi's, Nike, Adidas, Got Milk?, Jeep and many others. In 2010, he took his agency, Cutwater, private from Omnicom and now has operations in San Francisco and New York. Chuck has been advising and consulting with start-up companies for the past 8 years.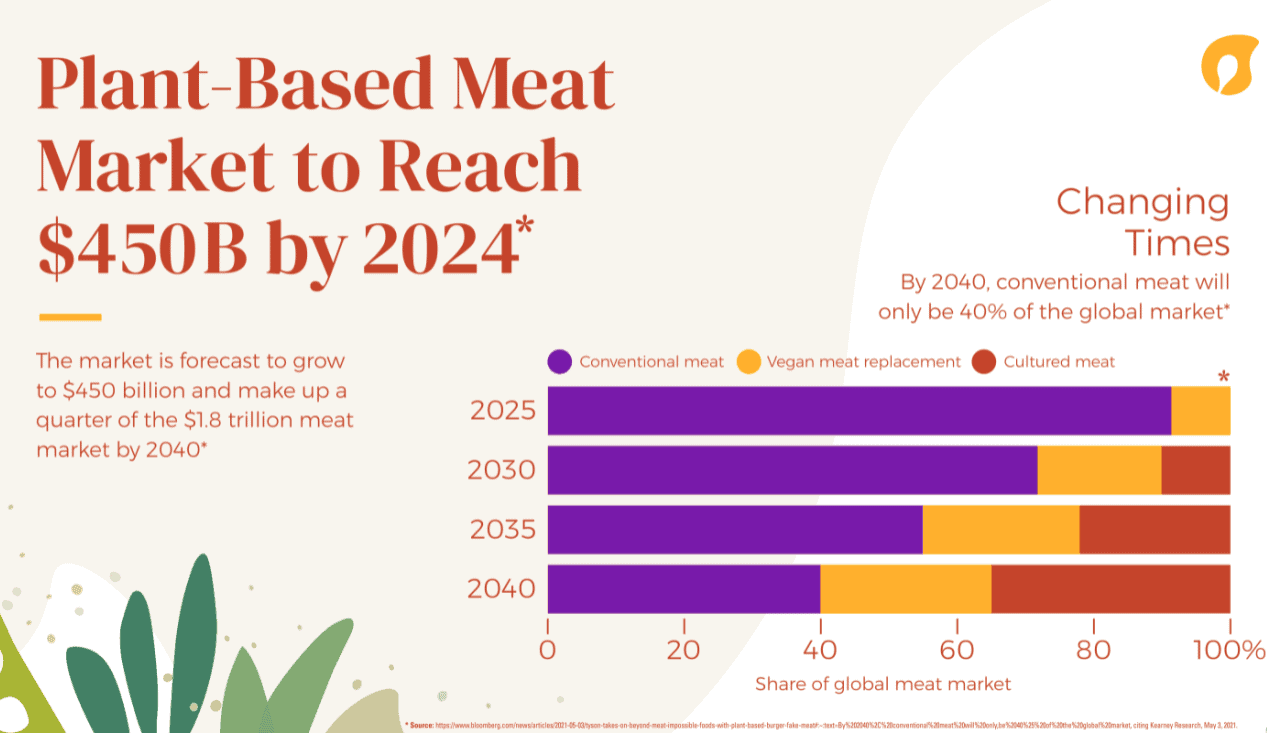 Why Nepra?
Attractive valuation relative to peers in a growing food segment
Underlying plant-based movement strength
Innovative team with extensive experience (Management bench strength)
Diverse multi-vertical product offering

Business-to-Business, Direct-to-Consumer & Retail

Multiple food segments (proteins, dairy, snacks, ingredients)

Existing underlying business with distribution networks, supply chain, etc.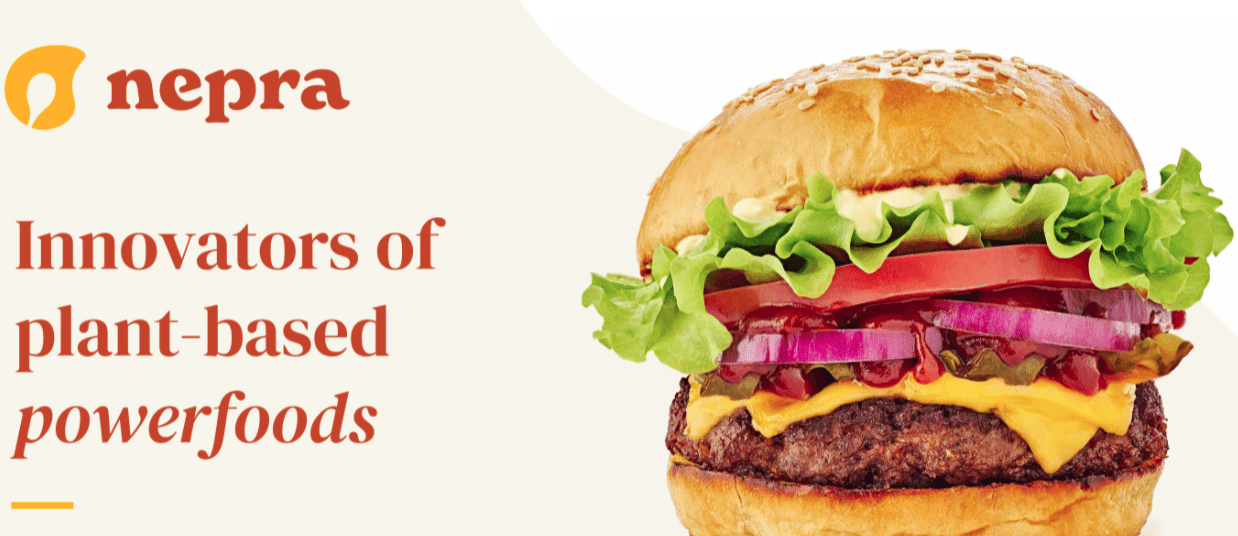 SOURCES:
[1] https://www.denverpost.com/2012/06/01/denver-based-udis-to-be-acquired-for-125-million-by-smart-balance-3/
[2] https://www.globenewswire.com/en/news-release/2021/08/17/2282062/0/en/Global-Plant-Based-Meat-Market-Anticipated-to-Garner-Revenue-of-over-68-448-9-million-at-a-CAGR-of-19-1-from-2020-2027-Exclusive-Rpeort-Pages-552-by-Research-Dive.html
[3] https://www.globenewswire.com/en/news-release/2021/03/22/2196687/0/en/Dairy-Alternatives-Market-to-Reach-44-89-billion-by-2027-Exclusive-Report-by-Meticulous-Research-Covering-Emerging-Growth-Factors-Latest-Trends-and-Forecasts-and-Pre-and-Post-COVID.html
[4] https://www.foodbev.com/news/plant-based-bite-sized/
[5] https://www.livekindly.co/bezos-branson-gates-vegan-meat-investment-motif/
[6] https://www.cnbc.com/2021/09/04/how-to-fight-climate-change-six-actions-that-really-matter.html
[7] https://www.telegraph.co.uk/news/2021/09/06/alternative-proteins-could-let-boris-johnson-have-steak-eat/
[8] https://www.healthline.com/nutrition/hemp-protein-powder#bottom-line
---
DISCLAIMER:
Nothing in this publication should be considered as personalized financial advice. We are not licensed under securities laws to address your particular financial situation. No communication by our employees to you should be deemed as personalized financial advice. Please consult a licensed financial advisor before making any investment decision. This is a paid advertisement and is neither an offer nor recommendation to buy or sell any security. We hold no investment licenses and are thus neither licensed nor qualified to provide investment advice. The content in this report or email is not provided to any individual with a view toward their individual circumstances. USA News Group is a wholly-owned subsidiary of Market IQ Media Group, Inc. ("MIQ"). MIQ has been paid a fee for Nepra Foods. advertising and digital media from USA News Group ("the Company"). There may be 3rd parties who may have shares of Nepra Foods, and may liquidate their shares which could have a negative effect on the price of the stock. This compensation constitutes a conflict of interest as to our ability to remain objective in our communication regarding the profiled company. Because of this conflict, individuals are strongly encouraged to not use this publication as the basis for any investment decision. The owner/operator of MIQ own shares of Nepra Foods, which were purchased as a part of a private placement. MIQ will not buy or sell shares of Nepra Foods  for a minimum of 72 hours from the publication date on this website September 15, 2021, but reserve the right to buy and sell, and will buy and sell shares of Nepra Foods  at any time thereafter without any further notice. We also expect further compensation as an ongoing digital media effort to increase visibility for the company, no further notice will be given, but let this disclaimer serve as notice that all material disseminated by MIQ has been approved by the above mentioned company; this is a paid advertisement, and we own shares of the mentioned company that we will sell, and we also reserve the right to buy shares of the company in the open market, or through further private placements and/or investment vehicles.
While all information is believed to be reliable, it is not guaranteed by us to be accurate. Individuals should assume that all information contained in our newsletter is not trustworthy unless verified by their own independent research. Also, because events and circumstances frequently do not occur as expected, there will likely be differences between any predictions and actual results. Always consult a licensed investment professional before making any investment decision. Be extremely careful, investing in securities carries a high degree of risk; you may likely lose some or all of the investment.
---