You may not already be aware of this, but food allergy is a rising, global epidemic—with the greatest rise coming within the US and other industrialized countries around the world.[1]
Meanwhile, we're also witnessing serious global food supply-chain issues, in particular from disruptions in the wheat trade that can affect food security.[2]
The much talked about climate crisis is also apparently driving what's being called food nationalism, and is changing global trade of what we eat.[3]
On top of that, the United Nations itself is pushing hard against meat consumption, in an effort to achieve what it defines as climate neutrality.[4]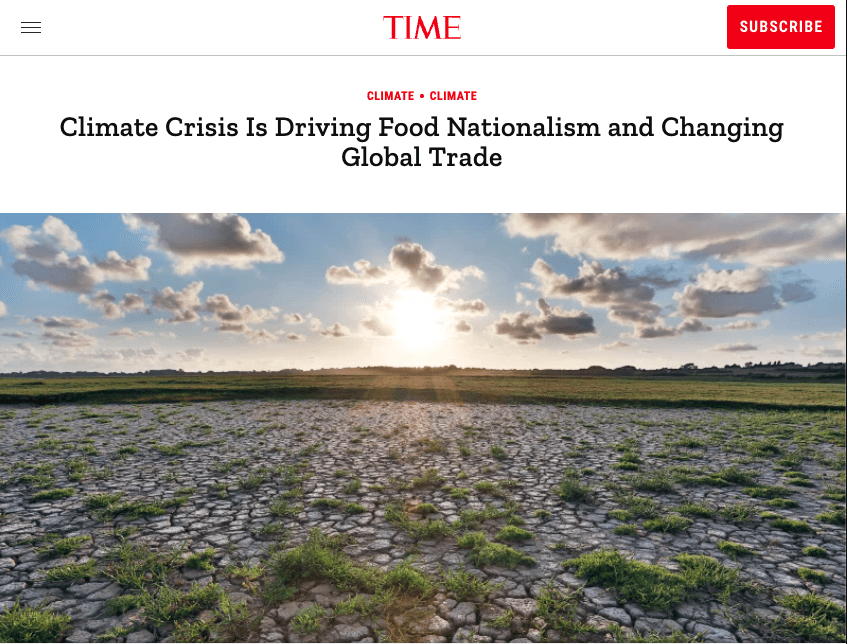 We know what you're thinking… "That's a LOT of food problems!"
It sure is. But, through our research, we've identified a domestic food tech stock that checks all the boxes, with a proprietary product that NO ONE else is currently capable of providing (note: more on this point below), that's allergen-free, meat-free, Non-GMO, and scientifically more nutritious than its competitors.
That company is Nepra Foods Inc. (CSE:NPRA) (OTC:NPRFF), a cutting-edge plant-based foods producer, built upon allergen-free, NON-GMO foods and ingredients, specifically derived from a highly-digestible proprietary form of hemp protein.
Its proprietary flagship asset is Textured Hemp Protein (THP)TM, developed by innovators who successfully sold another popular brand (Udi's) of gluten-free products hundreds of millions of dollars. Nepra already provides its proprietary ingredients, processes and/or products to major national brands (including Freshly, Domino's, Costco, Safeway, Target, Walmart, Whole Foods, Albertsons, Kroger and more) while also having launched its own products directly to consumers, through an international network for supply chain management and distribution.
Thanks to a proprietary process, Nepra Foods has achieved something that NO ONE else has done to date—by maximizing the digestibility of hemp protein to levels on par with eggs, whey, and casein, and surpassing the levels of soy, peas, and even beef.
In short, Nepra Foods Inc. (CSE:NPRA) (OTC:NPRFF) is poised for MAJOR growth.
Nepra Foods in 60 Seconds
Nepra is a multi-category market leader in delicious allergen free and plant-based food ingredients and consumer products.
Founded by a world-leading team of chefs, master bakers, food scientists and nutrition experts
One of the Co-Founders successfully developed Udi's Gluten-Free from start-up to when it was acquired by Smart Balance for US$125 million[5]

Two different business streams (B2B and Direct-to-Consumer) across four different proprietary product segments
Developed proprietary ingredients and consumer products that are genuinely nutritious foods, designed to be accessible to a large segment of the population.
Proprietary Textured Hemp Protein (THPTM) product that is a complete protein with all 20 essential amino acids, proper ration of Omega 3 to 6 fatty acids, high in fibre, and 4x the protein and 1/5th the carbohydrates of typical flour products
Next generation products that are 100% allergen free, including: frozen meals, plant-based meat and dairy alternatives, snacks, spreads, and baking mixes
The Company continues to grow its revenue, reporting a 51% revenue growth year-over-year in Q1 2022 over Q1 2021.[11]
MAGIC KEY TO UNLOCKING HEMP'S POTENTIAL
The benefits of hemp protein are well documented, including reduced risk of heart disease[12], high in fibre, a healthy omega-3 and omega-6 ratio, [13] low in anti-nutrients, lots of unsaturated fatty acids,[14] and a reputation as a completely plant-based protein source.
However, one potential knock on hemp is its natural PDCAAS values—the digestibility of its protein.
The benchmark of PDCAAS values is held by whey, casein, soy, and egg all have a PDCAAS of 1.
Whole hemp seeds comes in between 0.49 and 0.53, and dehulled hemp seeds ranging between 0.63 and 0.66.[15]
In comparison, beef comes in at 0.92, pea protein at 0.82, black beans at 0.75,[16] and soy at 0.91.[17]
This is where Nepra Foods Inc. (CSE:NPRA) (OTC:NPRFF) and its proprietary processing technology take the ball and run with it.
Nepra has successfully achieved a full 1 PDCAAS value for its hemp protein products, through the addition of extra lysine to the mix to unlock hemp's full protein potential.
What this means is Nepra has cracked the code to produce a series of hemp- and other plant-based products.
Thanks to the work of food scientists, master chefs and other food experts, Nepra has amassed a series of wholesale ingredients that can be utilized by brand-name clients, that include its essential blends, essential mixes, specialty starches, rheoflex pre-gel starches and flours, essential cassava flours, essential whole cassava flours, psyllium powder, and N-50 white hemp heart flour.[18]
But for its creation of new products such as its allergen-free PROPASTA Frozen Meals, Nepra's Textured Hemp Protein allows for a wide variety of alternative meat products.[19] During the first half of 2022, Nepra introduced beef, chicken, and pork flavored plant-based meats from THP.[20] And the company has even launched an allergen-free, hemp-based mayonnaise for private label launch, free from eggs and soy which the FDA recognizes both as allergens.[21]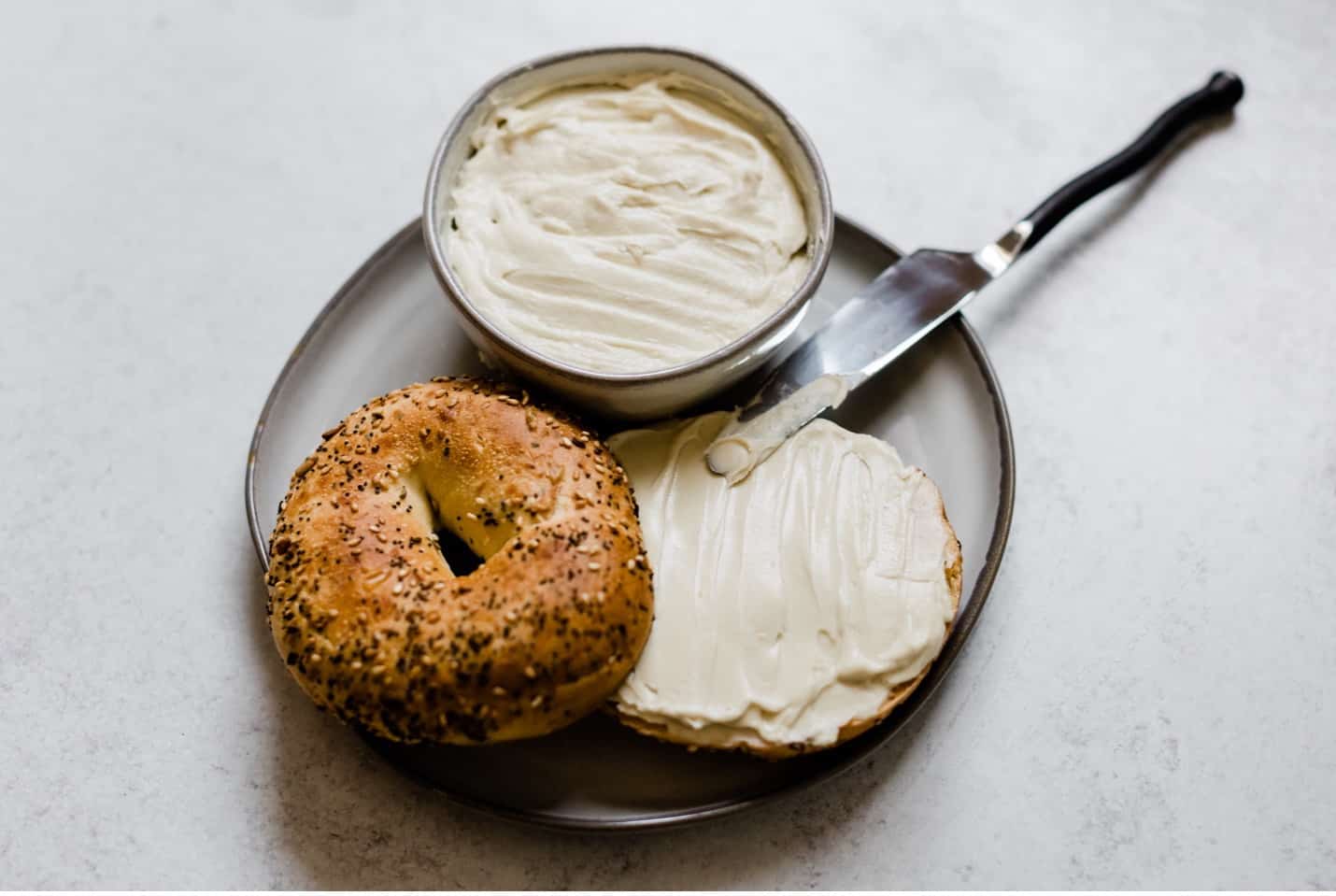 MULTI-CATEGORY OFFERINGS
Specializing in hemp proteins, Nepra Foods Inc. (CSE:NPRA) (OTC:NPRFF) develops offerings across 4 product segments:
Nepra Proteins – Plant-based Meats & Eggs, including Beef, Chicken and Pork Flavors
Nepra Dairy Alternatives – Milk, Butter, Cheeses, Sour Cream, Yoghurt, Dips
Nepra Baked Snacks & Spreads – Pizza Dough, All Purpose Mix, Waffle, Muffin, Pretzel, Bread, Brownie, Tortilla Chips
Nepra Ingredients – Essential Blends, Essential Flours, Rheoflex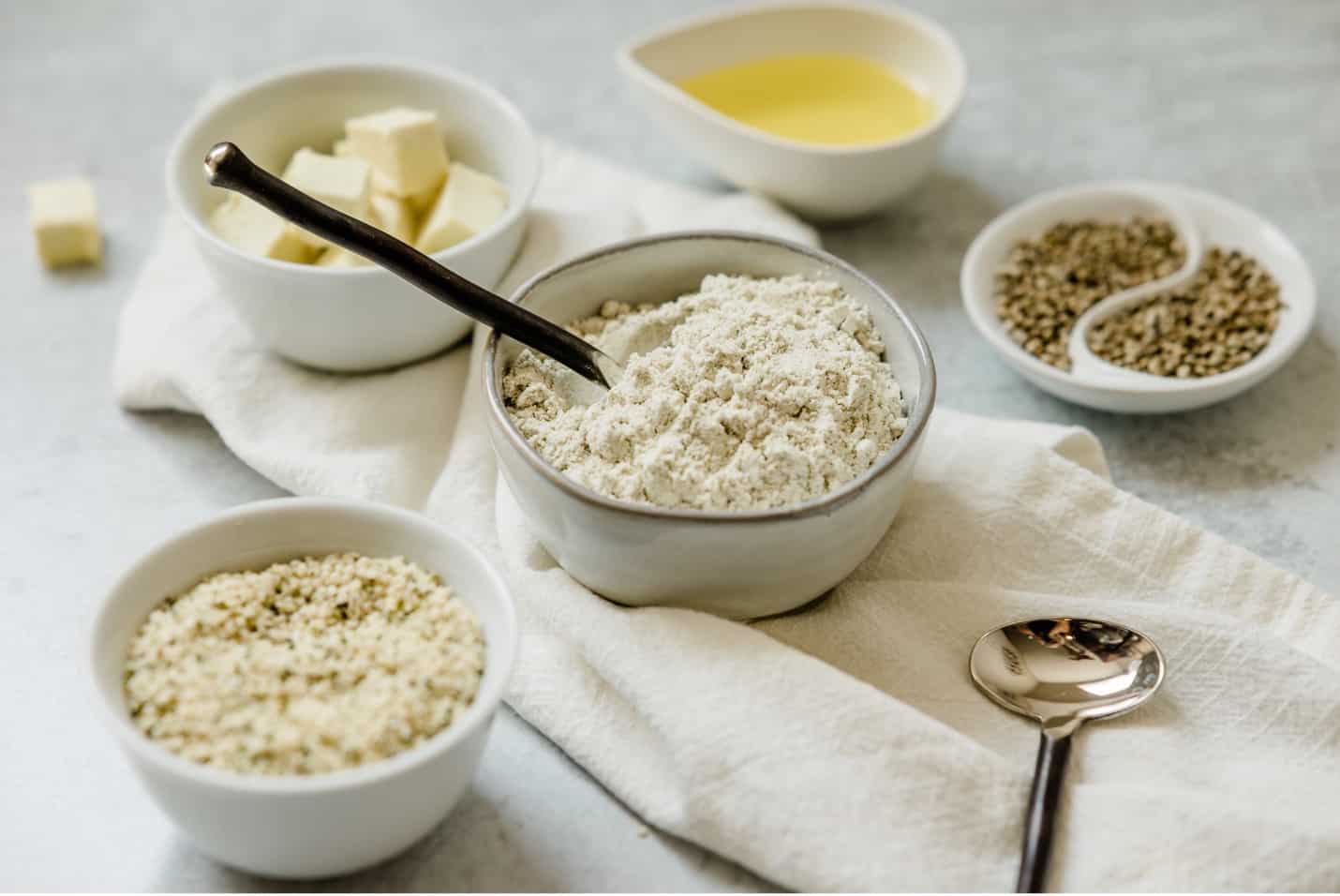 PAY ATTENTION TO MAJOR FOOD TRENDS
Even without a family history, ANYONE can develop a food allergy. Research suggests two-thirds of children who develop a food allergy do not have a parent with one.[22]
This means that majority of families with food allergy members are forced to learn to adjust their diets accordingly.
On top of that, we're seeing several initiatives that threaten the current food supply chains, with governments and other regulatory bodies around the world cracking down on meat consumption, and even flirting with calls for a meat tax.[23]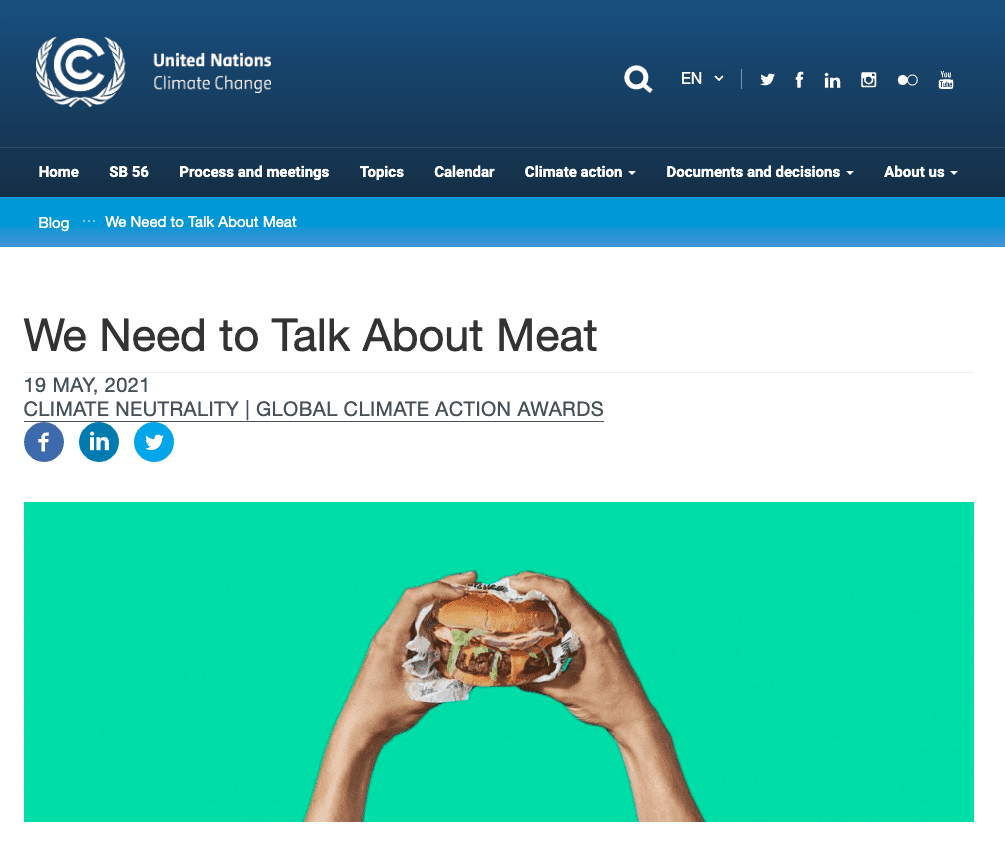 Several examples at many levels include:
Now with the rapid rise of food allergies over the past generation, experts believe that increases in allergy susceptibility are being driven, in part, by environmental factors.
The Non-GMO Food Market is projected to be worth over US$1.2 trillion by 2028, growing at a double-digit CAGR of 10.20%.[35]
The Plant-based Foods Market is set to hit US$162 billion by 2030—the same year global animal and dairy protein demand is poised to reach $1.2 trillion.[36]
The Gluten-free Products Market is projected to reach US$8.3 billion by 2025, growing at a CAGR of 8.1%.[37]
Flexitarianism is on the rise, bolstering the bulk of demand for plant-based meat-alternative or dairy-alternative products. Between 36-47% of those surveyed have identified as flexitarians, while 63% said they're willing to go flexitarian if plant-based alternatives met specific criteria. [38],[39]
So yes, CLEARY there's a food revolution underway, and we're here to make sure you don't miss out on it.
With its growing portfolio of products (both direct to consumer, and private label wholesale), we believe Nepra Foods Inc. (CSE:NPRA) (OTC:NPRFF) stands out above a crowd of players because of the diverse possibilities of its proprietary assets.
Unlike those of burgeoning household names like Beyond Meat and Impossible Foods, the products of Nepra go far beyond just alternative meats like burgers and chick'n bites.
Instead, Nepra's products deliver a full 1 PDCAAS value made with nutritious hemp proteins, and can culminate in things like snacks (pretzels etc), spreads (mayonnaise etc), meals (pastas etc), and desserts (ice creams etc).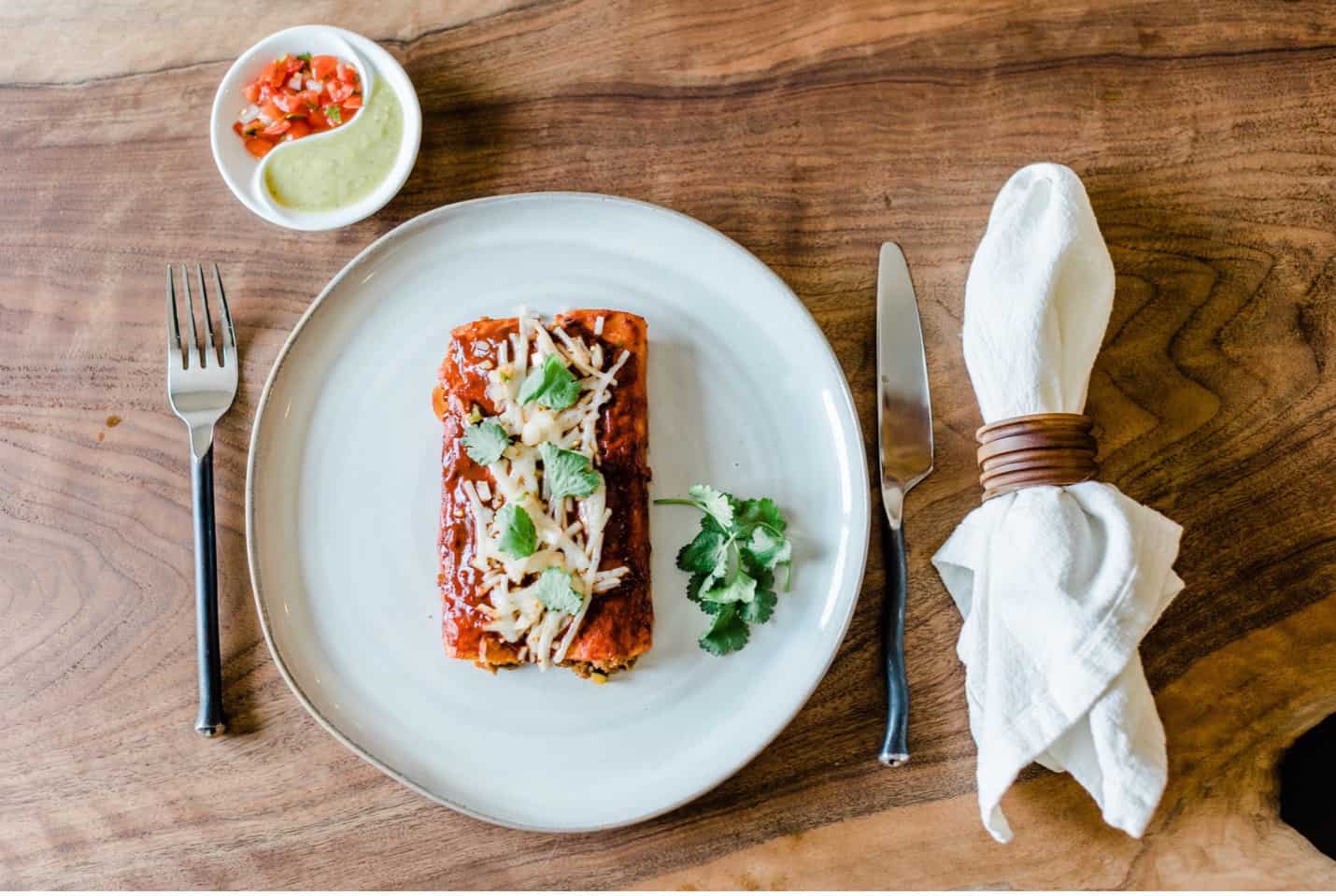 FOOD STOCK VALUATIONS ON THE RISE
FOOD continues to be a growing segment that's drawing the interest of some of the world's most prominent billionaire investors.
French telecom billionaire Xavier Niel has gone all-in on organic foods, launching a blank-check special purpose firm, or Spac, 2MX Organic—with the aim of acquiring companies involved in the fast-growing sectors of organic food and sustainable consumer goods.[40]
On its first day of trading, 2MX Organic raised €300 million (US$316 million) in the largest public offering on the Paris market of 2020.
Through steady accumulation, Bill Gates has successfully the largest single owner of farmland in America, now supplying carrots, soybeans, rice, onions and potatoes to the market.[41]
At the end of 2021, food giant McCain Foods invested $55 million in Irish plant-based frozen foods startup Strong Roots.[42]
And now that food shortages are being predicted around the world, those who can maintain supplies seem destined to capitalize.
Several individual food and agribusiness stocks have performed GREAT in the past year, including:
The Very Good Food Company Inc. (NASDAQ:VGFC) (TSXV:VERY) rose 135% in May 22
SunOpta Inc. (NASDAQ:STKL) (TSX:SOY) rose 98% between Mar22-Jul22
SpartanNash Company (NASDAQ:SPTN) rose 94% between Jul21-Jun22
MGP Ingredients, Inc. (NASDAQ:MGPI) rose 74% between Aug21-Jul22
Bunge Limited (NYSE:BG) rose 72% between Aug21-Apr22
Archer-Daniels-Midland Company (NYSE:ADM) rose 71% between Aug21-Apr22
Sprouts Farmers Market, Inc. (NASDAQ:SFM) rose 60% between Oct21-Apr22
Hostess Brands, Inc. (NASDAQ:TWNK) rose 57% between Aug21-Apr22
The Chefs' Warehouse, Inc. (NASDAQ:CHEF) rose 54% between Aug21-Jun22
Landec Corporation (NASDAQ:LNDC) rose 50% between Dec21-Mar22
Calavo Growers, Inc. (NASDAQ:CVGW) rose 49% between May22-Jul22
Sovos Brands, Inc. (NASDAQ:SOVO) rose 47% between Mar22-Jul22
TreeHouse Foods, Inc. (NYSE:THS) rose 41% between May22-Jul22
United Natural Foods, Inc. (NYSE:UNFI) rose 41% between Jul21-Apr22
Seneca Foods Corporation (NASDAQ:SENEA,SENEAB) rose 41% between Dec21-Jun22
Having only begun publicly trading through a successful IPO in September 2021, Nepra Foods Inc. (CSE:NPRA) (OTC:NPRFF) is still early in its journey.
That means there's so much potential still left, as the company continues to accumulate new products and clientele.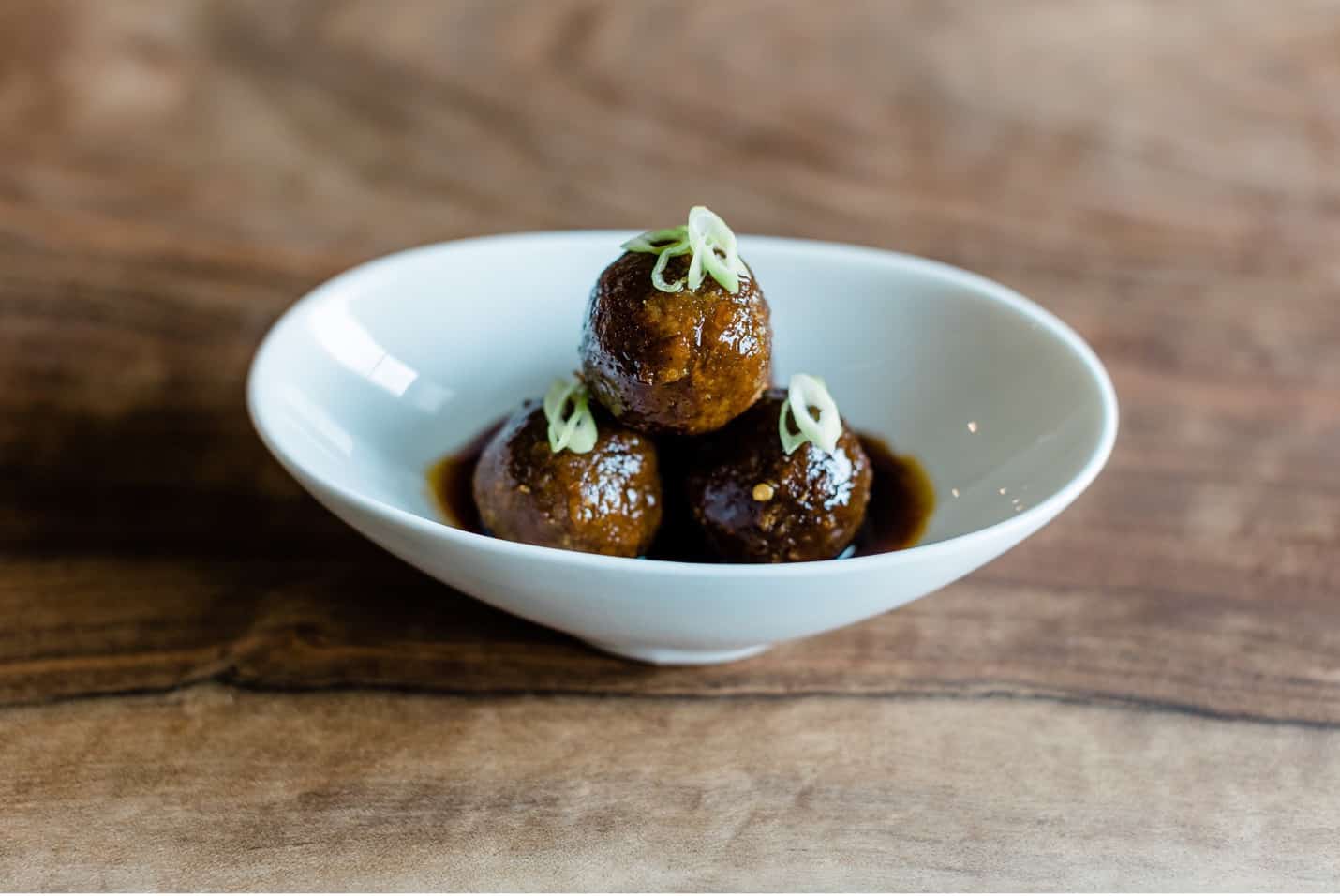 WHY HEMP?
Hemp protein is a COMPLETE protein, packed with antioxidants, minerals, fiber and health-healthy unsaturated fats, which comes recommended by several evidence-based studies.[43]
Nepra has already successful launched its proprietary THP product, which can be used in any plant-based protein product for other national brands, and is currently being used in Nepra's own Direct-to-Consumer products.
Their hemp protein is great for baked goods as well, with 4x the protein and 1/5th the carbohydrates of typical wheat flour products—all while keeping a very pleasant taste profile.
For instance, Nepra Foods has developed a great tasting pasta, high in plant proteins, low in carbohydrates, and high in fiber. Nepra also has dairy alternatives, made from hemp, contain the same level of protein and healthy fats that animal dairy does. 
Investors concerned about adding ESG options to their portfolios should take notice that hemp is also better for the environment than the tree nuts from which many alternative dairy analogs are made–less water usage, better for the soil, better at capturing CO2. 
Given that hemp protein and oil have no linger after taste, the product is very easy to take on added flavours in snacks and other products. The texture is designed to more closely mimic any protein.
It wouldn't surprise anyone who has tried the product if Nepra Foods' offerings were served in high-end restaurants in the near future.
World-Class Management of Food Experts
Nepra Foods Inc. (CSE:NPRA) (OTC:NPRFF) is led by a Management Team with several decades of global private and public company experience, highlighted by a track record of success.
The team is comprised of world-class experts with deep experience across a broad range of industries, having demonstrated an impeccable ability to build successful brands and businesses—including Chadwick White's integral role in developing Udi's Gluten Free Foods from startup to its US$125 million acquisition by Smart Balance (later Boulder Brands, and now Con Agra).
Nepra Foods' team has been specifically assembled to execute on product development and launch, and includes the following contributors to the overall company structure:
Co-Founder, CEO & Director – David Wood
Mr. Wood has been in the food industry since 1987 as the third generation President and CEO of Robert G. Wood & Co., an 83-year-old speciality food equipment business. In addition to experience in all aspects of practical business operations and management, Mr. Wood is experienced in food production processes and product development. He has been involved in the success of Udi's Gluten-Free, Freshly Foods, Canyon Bakehouse, Bobo's Oat bars, Cappello's, and Steven Charles Desserts.
Chief Innovation Officer & Director – Chadwick White

Chadwick has been in the food industry for 33 years and has been a certified master baker (CMB) for 23 of those. A globally recognized product developer with an extensive understanding of ingredient functionality, Chadwick is best known for his role in founding Udi's Gluten Free Foods, which was sold to Boulder Brands (now Con Agra) in 2012 for US$125 million. Chadwick's mission, in part, is to improve the quality of the gluten-free marketplace and to promote hemp as a sustainable agricultural product for the betterment of the earth and its human population.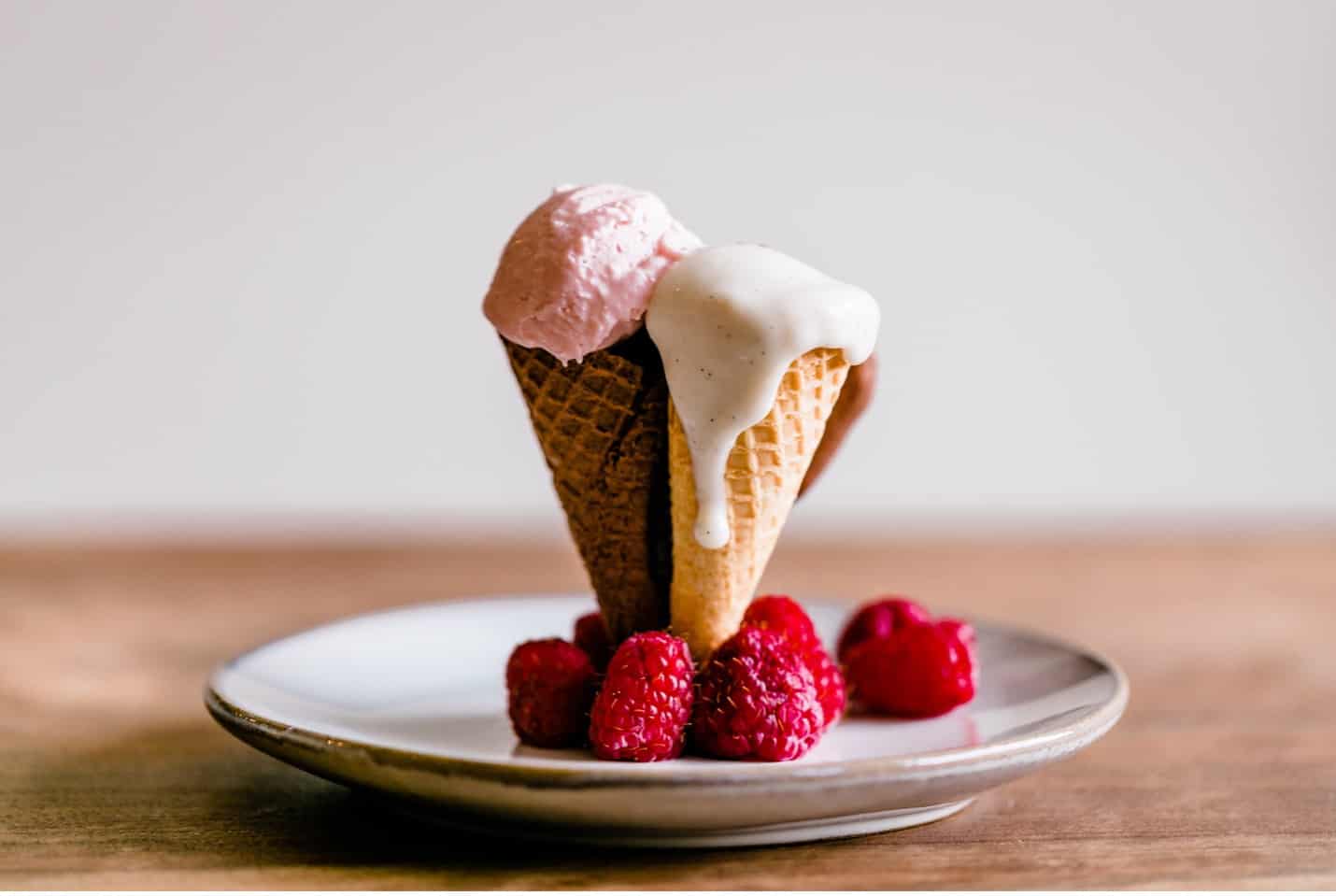 BEFORE YOU GO…
Nepra Foods is poised for VERY big things. The company has the right leadership in place, to steer their incredible hemp-driven IP to the moon!
Because they're still early in their publicly-traded journey, we expect Nepra's news flow over the next few months to come very fast.
Be sure to subscribe and visit the official Nepra Foods website to learn more.
==
SOURCES CITED:
[1] https://www.foodallergyawareness.org/food-allergy-and-anaphylaxis/prevention/food-allergies-on-the-rise/#:~:text=The%20greatest%20rise%20in%20the,at%20least%20one%20food%20allergy.
[2] https://www.sciencedaily.com/releases/2022/06/220627141448.htm
[3] https://time.com/6195984/climate-change-food-security-trade/
[4] https://unfccc.int/blog/we-need-to-talk-about-meat
[5] https://www.denverpost.com/2012/06/01/denver-based-udis-to-be-acquired-for-125-million-by-smart-balance-3/
[6] https://www.futuremarketinsights.com/reports/allergen-free-food-market
[7] https://www.globenewswire.com/en/news-release/2022/05/03/2434698/0/en/Global-Plant-Based-Meat-Market-Expected-to-Exceed-68-448-9-Million-Rising-at-19-1-CAGR-from-2020-to-2027-552-Pages-Research-Dive.html
[8] https://www.marketsandmarkets.com/Market-Reports/dairy-alternative-plant-milk-beverages-market-677.html
[9] https://www.livekindly.co/vegan-snack-market-value-exceed-73-billion-2028/#:~:text=The%20vegan%20snack%20market%20is,current%20value%20of%20%2431.8%20billion.
[10] https://www.globenewswire.com/news-release/2022/07/11/2477415/0/en/Gluten-Free-Products-Market-Worth-USD-13-8-Billion-by-2030-at-9-6-CAGR-Report-by-Market-Research-Future-MRFR.html
[11] https://finance.yahoo.com/news/nepra-foods-reports-revenue-growth-110000188.html
[12] https://www.webmd.com/diet/hemp-health-benefits-nutrition-uses#
[13] https://health.clevelandclinic.org/hemp-protein-what-to-know/
[14] https://www.livestrong.com/article/88254-benefits-hemp-protein/
[15] https://pubmed.ncbi.nlm.nih.gov/20977230/
[16] https://www.todaysdietitian.com/enewsletter/enews_0418_01.shtml#:~:text=Nutrient%20Profile%20of%20Plant%20Proteins&text=Whey%2C%20casein%2C%20soy%2C%20and,score%20between%200.63%20and%200.66.
[17] https://pubs.acs.org/doi/pdf/10.1021/jf203220v#:~:text=PDCAAS%20values%20have%20been%20reported,reported%20a%20value%20of%200.91.
[18] https://neprafoods.com/wholesale-ingredients/
[19] https://neprafoods.com/news-releases/nepra-foods-begins-initial-production-of-allergen-free-propasta-frozen-meals-in-centennial-colorado/
[20] https://neprafoods.com/news-releases/nepra-foods-introduces-beef-chicken-and-pork-flavored-plant-based-meats-made-from-textured-hemp-protein-thp/
[21] https://www.fda.gov/food/food-labeling-nutrition/food-allergies
[22] https://pubmed.ncbi.nlm.nih.gov/21690110/
[23] https://qz.com/2164626/a-survey-finds-more-than-a-third-of-americans-support-a-meat-tax/
[24] https://www.reuters.com/world/us/new-york-citys-public-school-system-goes-meat-free-fridays-2022-02-04/
[25] https://www.theguardian.com/world/2021/aug/31/berlins-university-canteens-go-almost-meat-free-as-students-prioritise-climate
[26] https://norwaytoday.info/news/oslo-municipality-is-making-vegetarian-food-the-standard-at-events-the-center-party-disapproves/
[27] https://www.nytimes.com/2022/03/14/dining/eric-adams-vegan-nyc.html
[28] https://vegnews.com/2021/2/colorado-statewide-meat-free-holiday-governor-jared-polis
[29] https://plantbasednews.org/culture/law-and-politics/illinois-schools-plant-based-lunches/
[30] https://thebeet.com/denmark-invests-in-plant-based-fund/
[31] https://canada.constructconnect.com/joc/news/projects/2022/05/20m-food-facility-opens-in-lethbridge
[32] https://www.ciwf.org.uk/media/press-releases-statements/2022/05/world-leaders-urged-to-reduce-global-meat-and-dairy-consumption
[33] https://unfccc.int/blog/we-need-to-talk-about-meat
[34] https://apps.who.int/iris/bitstream/handle/10665/349086/WHO-EURO-2021-4007-43766-61591-eng.pdf?sequence=1&isAllowed=y
[35] https://www.globenewswire.com/news-release/2022/02/21/2388593/0/en/Non-GMO-Food-Market-to-Worth-USD-1-231-13-Billion-by-2028-Non-GMO-Food-Industry-CAGR-of-10-20-2021-2028.html
[36] https://www.bloomberg.com/company/press/plant-based-foods-market-to-hit-162-billion-in-next-decade-projects-bloomberg-intelligence/
[37] https://www.marketsandmarkets.com/Market-Reports/gluten-free-products-market-738.html
[38] https://www.ift.org/news-and-publications/food-technology-magazine/issues/2020/december/departments/news-flexitarianism-on-the-rise-transparency-tops-2021-trends
[39] https://foodinstitute.com/focus/veganuary-2022-coincides-with-growing-flexitarian-trend/#:~:text=GROWING%20SEGMENT%20OF%20SOCIETY&text=A%20One%20Poll%20survey%20commissioned,2021).
[40] https://www.ft.com/content/6180627c-9c12-46ac-b8eb-ec0f010a57ff
[41] https://www.nbcnews.com/tech/tech-news/mcdonald-s-french-fries-carrots-onions-all-foods-come-bill-n1270033
[42] https://www.forbes.com/sites/joanverdon/2021/12/08/mccain-foods-invests-55-million-in-plant-based-startup-strong-roots/?sh=7b6bb3d372d3
[43] https://www.healthline.com/nutrition/hemp-protein-powder#bottom-line
==
DISCLAIMER:
Nothing in this publication should be considered as personalized financial advice. We are not licensed under securities laws to address your particular financial situation. No communication by our employees to you should be deemed as personalized financial advice. Please consult a licensed financial advisor before making any investment decision. This is a paid advertisement and is neither an offer nor recommendation to buy or sell any security. We hold no investment licenses and are thus neither licensed nor qualified to provide investment advice. The content in this report or email is not provided to any individual with a view toward their individual circumstances. USA News Group is a wholly-owned subsidiary of Market IQ Media Group, Inc. ("MIQ"). MIQ has been paid a fee for Nepra Foods. advertising and digital media from USA News Group ("the Company"). There may be 3rd parties who may have shares of Nepra Foods, and may liquidate their shares which could have a negative effect on the price of the stock. This compensation constitutes a conflict of interest as to our ability to remain objective in our communication regarding the profiled company. Because of this conflict, individuals are strongly encouraged to not use this publication as the basis for any investment decision. The owner/operator of MIQ own shares of Nepra Foods, which were purchased as a part of a private placement. MIQ will not buy or sell shares of Nepra Foods for a minimum of 72 hours from the publication date on this website September 15, 2021, but reserve the right to buy and sell, and will buy and sell shares of Nepra Foods  at any time thereafter without any further notice. We also expect further compensation as an ongoing digital media effort to increase visibility for the company, no further notice will be given, but let this disclaimer serve as notice that all material disseminated by MIQ has been approved by the above mentioned company; this is a paid advertisement, and we own shares of the mentioned company that we will sell, and we also reserve the right to buy shares of the company in the open market, or through further private placements and/or investment vehicles.
While all information is believed to be reliable, it is not guaranteed by us to be accurate. Individuals should assume that all information contained in our newsletter is not trustworthy unless verified by their own independent research. Also, because events and circumstances frequently do not occur as expected, there will likely be differences between any predictions and actual results. Always consult a licensed investment professional before making any investment decision. Be extremely careful, investing in securities carries a high degree of risk; you may likely lose some or all of the investment.