Budding Social App Hello Pal (CSE:HP) (OTC:HLLPF) is Tapping into the Global Social and Livestreaming Phenomenon as it Grows at a Record-Breaking Pace
In 2020, we're totally adapted to forming friendships online with people we'll never meet. Social media giants Facebook, YouTube, and Reddit – which launched about a decade ago — dominate the market. But new platforms quickly catch on. TikTok launched in September 2016. It gained about 20 million new users a month until reaching half a billion users by the middle of 2018.
For investors, the big question is where to locate this kind of explosive growth in a company that may be under the radar but following on this trajectory. From our scan of the market, few companies appear positioned as well as newcomer Hello Pal.
Hello Pal International Inc. is a new social media company that's following this familiar path. In a very short period since launching, Hello Pal has gained 5 million users from 200 countries and regions. And it's continuing to break records for growth.
U.S.-listed Chinese tech companies have not only bounced back but are now all spiking as China's tech sector rebounds.
Hello Pal is a proprietary suite of mobile applications built on a user-friendly messaging interface that focuses on social interaction, language learning, and travel.1 The company is moving forward with new technologies, such as Livestream, to enhance the 5G revolution experience. What's key is making connections and engaging – two things that Hello Pal is perfectly suited for.
---
Hello Pal's Impressive Livestreaming Growth
Hello Pal International has experienced robust growth of its Livestreaming increasing monthly receipts from $100,000 CAD in November 2019 to $640,000 CAD by April 2020. Importantly, Hello Pal is successfully monetizing its user base without paid advertising.
---
Looking a Lot Like a Platform from a Giant
By comparison, up and comer Hello Pal is starting to look a lot like the platforms spawned by giant players like JOYY Inc. (formerly YY Inc.). For those unfamiliar with that $6.4 billion company, JOYY Inc. operates live streaming platforms, including YY Live and Bigo Live. Using the same approach being incorporated by Hello Pal for Livestreaming, Bigo Live is taking in an estimated $8 million-plus per month and now reaches 400 million registered users – a number it reached in just 4 years since launch.
JOYY Inc. is one of the fast-growing companies in its space that continues to expand into dozens of countries, especially in Southeast Asia. So, while JOYY Inc. and the giants are blazing a path, juniors like Hello Pal are taking advantage by catching the tailwind.
The Growing Social Media Phenomenon: Livestreaming
As heralded in a 2019 article from the South China Morning Post, livestreaming has made incredible gains in popularity in recent years. Sales revenue in China's livestreaming market grew by 180% in 2016 and was worth $3 billion in US dollars. In 2017 alone, one company reporting selling goods worth $4.4 million in US dollars.9
Unlike the US where Twitch is very popular, game streaming only makes up 20% of China's $5 billion live streaming market. The remaining 80% comes from IRL (in real life) streamers.
Live streaming, as the name suggests, provides live video streams that can be viewed in real time online, most by mobile devices according to the latest stats. The Live Streaming phenomenon has exploded in China where there are 660 million viewers seeking content on an average day.
The streams are mostly monetized by subscribers who offer hosts gifts (virtual items, like jewels or kisses, all the way up to a virtual yacht). These are purchased using actual money online through token systems. Many of the streams are also supported by advertising, and most recently, streamers have been introducing direct sales of products in a kind home shopping network format where they offer a product directly to viewers and earn a cut of the take.
So Just What is Live Streaming? Wallstreet Journal Video Article

Hello Pal Delivers Engagement
Hello Pal International (CSE:HP) (OTC:HLLPF) is a proprietary suite of mobile applications built on a user-friendly messaging platform. While that might sound like a broad brush, what Hello Pal promises to do is help individuals make friends all over the world and generate real engagement – one of the key analytics for all social platforms.
The app translates what you want to say and helps you understand the text of your new friends. You can communicate through text messages, audio messages, and livestream videos. Users can access 30 phrase books with 2,000 readymade, commonly used phrases to help send messages and understand the replies from new friends. The Hello Pal translation engine allows real-time language translations within the chats, enabling people to talk to each other no matter what language they speak.
Languages already available include English (US), Mandarin Chinese, Spanish (Spain), French, Japanese, Korean, German, Italian, Hindi, Portuguese (Brazil), Thai and Arabic.2
Five million people are chatting through the app to learn the language of their new friends, making Hello Pal both entertaining and educational. It has the advantage of coming at a unique point in history when schools are dropping foreign language curriculums, but experts are emphasizing the importance of fluency in multiple languages.
Gaining language is just the beginning for Hello Pal. A massive factor driving Hello Pal's shift into high gear is the addition of livestreaming. Their Livestreaming service is comparable in user experience and quality to the largelivestreaming companies such as Twitch, KK, TicTok and Huya.
It also offers a proprietary digital wallet, which allows users to store and transfer digital assets and tokens, including Bitcoin and Ether based on blockchain technology.
A Strategic Alliance with Melot Group and KK
Hello Pal has joined forces with successful Melot Group in China. Melot Group is the owner and operator of the highly popular KK Livestream that enjoys over 170 million subscribers and more than 200,000 live stream hosts. Estimated revenues for Melot were $131 million in 2019.
Recently, Hello Pal International moved its operations into the KK headquarters in Hangzhou, China in order to take advantage of shared resources. KK has some 1500 employees and locations in eight global cities including Beijing, Shanghai, Los Angeles, San Francisco, Mumbai and Islamabad. This strategic consolidation of offices is aimed at reducing operational costs and provide whole new efficiencies for Hello Pal.
---
Feature Company

Hello Pal International Inc.
CSE:HP OTC:HPLLF
Market Cap: $9 million (Nov. 12, 2020)
---
New Features = Added Revenue Potential
Since inception, Hello Pal has been constantly working to increase its user engagement and experience to grow revenue potential. One of the features just added to the Hello Pal app is their 'moments', which are comparable to popular features in other apps such as WeChat and Instagram.
Moments allow people to share 'moments' of their lives in the form of pictures, short videos, audio and text, with other users on the platform. Moments postings are categorized by location, language and category type to allow for greater interaction. So, for instance, a 'foodie' in Seattle, can easily see what Korean food looks like, simply by filtering by location ("Korea") and Category type ("Food and Drinks").
Moments is an important part of Hello Pal's monetization strategy, allowing increased opportunities for targeted sponsored posts.
Hello Pal Leverages Proven Educational Techniques to Drive Audience
The best way to learn a new language is to make a new friend, according to GoAbroad.com, which helps people find the resources to travel in other countries and publishes thousands of travel guides and articles each year.6
In an GoAbroad article about the top 10 best ways to learn a new language, the No. 1 tip is to make new friends. The article argues that the fastest and easiest way to learn slang, intonation, and mannerisms is through casual conversations with friends. No. 2 is to find a pen pal. You'll help each other master a new skill when you converse in writing.
Hello Pal has managed to include both of these by offering both casual, spoken and written conversations with friends. Users immerse themselves in a new language through text messages sent to individuals. The text messages teach users to read and write in a new language.
Hello Pal's livestream feeds also use audio clues to help new users learn how to understand and speak the language.
A Great Time for Learning Languages and Hello Pal
EF, which provides language training along with cultural exchange and educational travel around the globe, clearly endorses learning new languages. EF tells its followers, though, that learning a new language offers much more than the opportunity for an exotic vacation. Adding a second language to your resume and your application will stand out from the crowd. Companies with international offices are inclined to hire people who speak the language of both home and field offices.4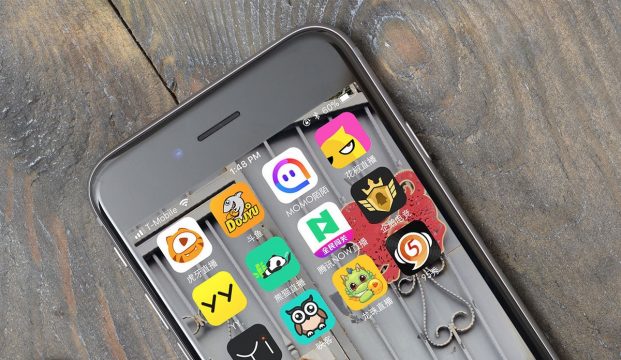 As the world becomes more global, many colleges and K-12 schools are cutting foreign language programs. That means fewer people are learning a second language in school. But if America is to actively participate in a multilingual world, then a multicultural education is crucial, according to a New York Times opinion piece published recently. Learning a second (or third) language is key to a multicultural outlook.5
All of these factors play in Hello Pal's interesting strategy. Taken in context with its Livestreaming platform, Hello Pal is a truly unique application suite.
As apps go, those that are most successful provide something that is of real use to a broad audience with proven revenue streams. So, while there is plenty of room to grow, it appears that Hello Pal is well on its way in this dynamic, emerging space.
---
Nine reasons why Hello Pal International (CSE:HP) (OTC:HLLPF) deserves your attention right now:
People are eager to download and use the Hello pal app. With only minimal marketing, Hello Pal has hit 5,200,000 users – the industry benchmark for success.
Hello Pal is getting 5,000 to 6,000 new signups daily.
Hello Pal has increased Livestreaming receipts from $100k to $640k per month over a 5 month period without the need for paid advertising
Hello Pal has a low market capitalization of $9 million
Hello Pal has formed a strategic relationship with social media powerhouse Merlot (KK), a large, successful livestreaming company in China.
Livestreaming is wildly popular in China where Hello Pal is very well positioned alongside giants like Tencent and JOYY Inc.
The company's leaders have a proven history with the successful BrillKids program
Learning apps are the future of education. Students can study at their own pace and in their own way, freeing teachers up to focus on specific concerns.
Learning a second language improves cultural understanding and opens up career opportunities
Budget shortfalls have forced K-12 schools and colleges in America to cut foreign language programs. Students who want this skill are seeking other ways to learn.
---
SOURCES:
---
Disclaimer
Nothing in this publication should be considered as personalized financial advice. We are not licensed under securities laws to address your particular financial situation. No communication by our employees to you should be deemed as personalized financial advice. Please consult a licensed financial advisor before making any investment decision. This is a paid advertisement and is neither an offer nor recommendation to buy or sell any security. We hold no investment licenses and are thus neither licensed nor qualified to provide investment advice. The content in this report or email is not provided to any individual with a view toward their individual circumstances. USA News Group is a wholly owned subsidiary of Market IQ Media Group, Inc. ("MIQ"). MIQ has been paid a fee for Hello Pal International Inc. advertising and digital media from the company directly. There may be 3rd parties who may have shares of Hello Pal International Inc. and may liquidate their shares which could have a negative effect on the price of the stock. This compensation constitutes a conflict of interest as to our ability to remain objective in our communication regarding the profiled company. Because of this conflict, individuals are strongly encouraged to not use this publication as the basis for any investment decision. The owner/operator of MIQ own shares of Hello Pal International Inc. which were purchased in the open market (a market cross) directly from the engagement of our agreement with the company. MIQ will not buy or sell shares of Hello Pal International Inc. for a minimum of 72 hours of this post date (November 17, 2020), but reserve the right to buy and sell, and will buy and sell shares of Hello Pal International Inc. at any time thereafter without any further notice. We also expect further compensation as an ongoing digital media effort to increase visibility for the company, no further notice will be given, but let this disclaimer serve as notice that all material disseminated by MIQ has been approved by the above mentioned company; this is a paid advertisement, and we own shares of the mentioned company that we will sell, and we also reserve the right to buy shares of the company in the open market, or through further private placements.
While all information is believed to be reliable, it is not guaranteed by us to be accurate. Individuals should assume that all information contained in our newsletter is not trustworthy unless verified by their own independent research. Also, because events and circumstances frequently do not occur as expected, there will likely be differences between any predictions and actual results. Always consult a licensed investment professional before making any investment decision. Be extremely careful, investing in securities carries a high degree of risk; you may likely lose some or all of the investment.