One of the biggest shifts of the last two years is how we consume our entertainment—in particular, the massive boom in live video streaming and social media participation.
Set against this backdrop, we've identified an emerging company that's managed to not only set record growth in revenue but paired it with the very popular crypto mining opportunity. We're convinced that's a home run formula being forwarded by Hello Pal International.
If you want to skip all the information and get right to this dynamic trade opportunity that looks set to have a run and has a price estimate of $0.93, here's the details:
Company Name: Hello Pal International Inc.
Trading Symbols: CSE: HP – OTC: HLLPF
Otherwise, continue reading below for all the details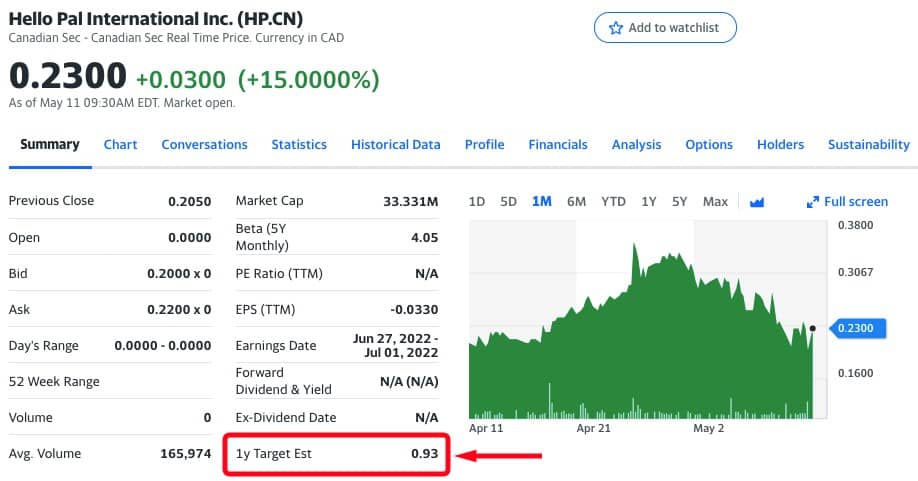 While Hello Pal might first appear as a simple social media platform, don't underestimate this language-learning platform or its cryptocurrency mining programs. Even in its infancy, Hello Pal was impressive. Now, as the company matures, it's moving into new markets and readying for even more explosive growth.
Hello Pal is a software built on social interaction, language learning, and travel. The platform allows people to talk to others seamlessly around the world in their native languages. Its success comes from the ease of use and the incredible interest in live video streaming, social media participation, and now cryptocurrency mining.
In 2021, the platform made incredible strides. First, though, a little background about where the company started in order to understand where it's going.
Live Streaming – A Social Media Monster
Live-streaming audience numbers have EXPLODED in the last few years, growing a full 99% between 2019 and 2020.[1]
More than half of viewers rely on social platforms to watch online streams, compared to 34% who use TV networks' sites or apps. Around half of internet users in the US said they watch live streams at least once a week. And 23% of the viewers admitted they do so at least once a day.[2]
By the end of 2021, it was expected that live streaming could account for 82% of all internet traffic.[3]
Hello Pal International Inc. (OTC: HLLPF / CSE:HP) is Hitting its Stride Within a Global Livestreaming Boom, and Growing its Monthly Revenues at a Record Pace.

Live-streaming is a market that's exploding at a CAGR of 29.3%, and is expected to reach US$534.37 billion by 2030.[4]
Tech giants from around the world are fully aware of how high the stakes of live streaming dominance are—and it's turning into an all-out war.
However, YouTube and other major western video platforms are unavailable in China,[4]where more than 900 million people use the internet.[5]
During Covid-19, millions of new content creators turned to livestreaming to earn a living, incentivized to join the gig economy.[5]
And why wouldn't they? Chinese live streamers, as a group were generating billions of dollars in just hours.[6]
From our research, few companies appear as well-positioned as up-and-comer Hello Pal, which in a very short period since launching garnered 5.4 million users from 200 countries and regions (INCLUDING CHINA).
And their explosive growth isn't limited just to China. Through the work of a robust marketing team tasked with entering into and growing livestreaming in United Arab Emirates, Saudi Arabia, Egypt and Bahrain, Hello Pal strategically established a new network of live streamers that are even more lucrative.
These "overseas" audiences account for more than double the livestreaming time and hosts per day, and +70% more daily gift givers per day.[7]
And recently, Hello Pal added a new function to their platform, with the launch of their DoggeChat and DogeChat 1-on-1 video chat apps, which allows creators to engage with audience members in a personal video conference paid out on a per-minute basis—available in both fiat currencies (DoggeChat) and cryptocurrencies (DogeChat).[8]
All these moves have truly paid off.
We can't help but notice their robust Livestreaming growth, increasing revenues by 101% year-over-year in the first three quarters reported in 2021—while also adding profits from cryptocurrency mining which began in earlier 2021.[9]

Hello Pal is a proprietary suite of mobile applications built on a user-friendly messaging interface that focuses on social interaction, language learning, and travel.[10]
The company is moving forward with new technologies, such as Livestream and cryptocurrency, to enhance the 5G revolution experience. What's key is making connections and engaging – two things that Hello Pal is perfectly suited for.

The Crypto Factor: Driving Growth
In 2020 alone, Hello Pal's revenue grew a whopping 900%![11] It didn't stop there. In August 2021, the company set a record $3 million monthly revenue, all related to its livestreaming services and cryptocurrency mining operations.[12] Between Jan. 1, 2021 and June 30, 2021, the company's total revenue hit $15,401,123 CAD. Cryptomining represented much of that growth.
Cryptomining is only going to become more important. And Hello Pal's cryptomining service offers users significant advantages over other platforms.[13]
(SOURCE: https://www.hellopal.com/crypto/)
Hello Pal users can mine Bitcoin (BTC), Ethereum (ETH), Dogecoin (DOGE), and Litecoin (LTC) without securing their own miners, without complicated hardware and software, without expensive electrical bills, and with minimal maintenance. Hello Pal offers all the rewards of cryptomining with none of the hassles.
So how is this possible? One key difference between Hello Pal and other platforms is Hello Pal users are not renting cloud computing power. This is not cloud mining. Instead, each Hello Pal user purchases a specific miner. Then, users can clearly see their miner during daily livestreams. Better yet, they see their cryptocurrency add up inside a cryptowallet through Hello Pal.
Users need to act now, though, if they want to be among the first to enjoy the benefits of cryptomining through Hello Pal. The company is nearing the end of the beta testing process and getting ready to launch the service.
While that's happening, another arm of the company is growing too as Hello Pal moves into the adult language learning market.
Hello Pal partnered with Little Pal Asia Limited (LPA) to use the LPA's innovative "Infinity Language" system throughout the Hello Pal's platform. Most importantly, the new offering will be available on the Language Pal app. What this means is the LPA will adapt its proven learning system for the adult market.

Even before cryptocurrency and its other expansions, Hello Pal International Inc. (OTC: HLLPF / CSE:HP) was a global social media company successfully monetizing its user base without paid advertising.
Coverage from analysts, Fundamental Research Corp., puts HP share price at $35.40 CDN!

See the valuation snapshot.
Hello Pal's Impressive Livestreaming Growth
Hello Pal International has experienced robust growth of its Live-streaming, rocketing annual net sales by 1,452% from FY 2020 to FY 2021.[14]
Perhaps more importantly, Hello Pal is successfully monetizing its user base without paid advertising.
It very quickly hit the coveted 5 million user mark, which is seen as an industry-standard benchmark of success. Now Hello Pal touts a strong user base of over 20,000 daily active livestreamers and viewers since Oct 2020, and over 6.7 million registered users from over 200 countries.[15]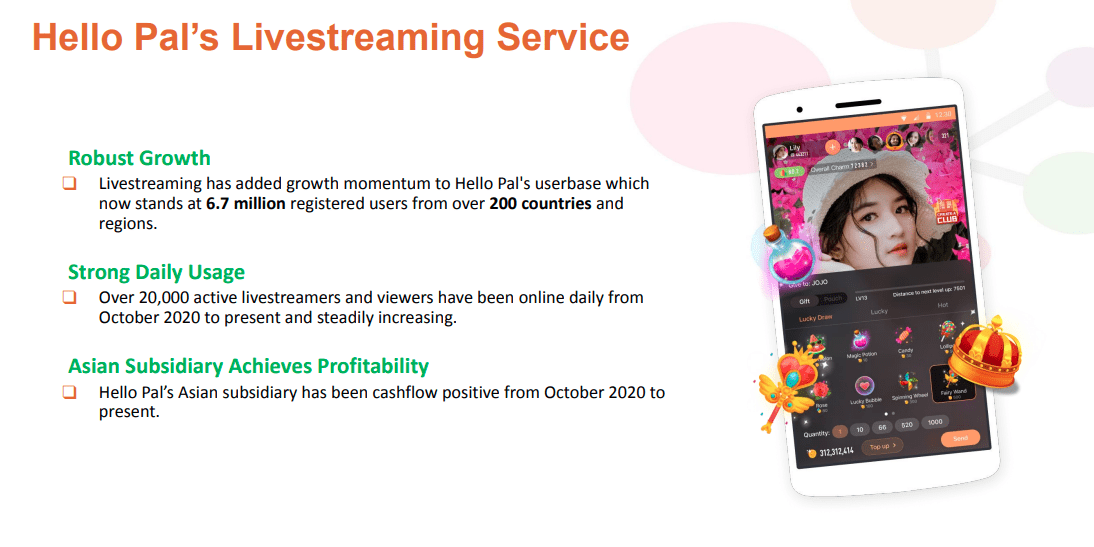 Mirroring Trends Seen from Another Livestreaming Platform Giant
By comparison, up and comer Hello Pal is starting to look a lot like the platforms spawned by giant players like JOYY Inc. (formerly YY Inc.).
For those unfamiliar with that $2.57 billion company, JOYY Inc. operates live streaming platforms, including YY Live and Bigo Live.
In FY 2021, JOYY's revenue grew 36.5% year-over-year to $2.62 billion. Meanwhile, BIGO accounted for $2.32 billion, growing 34.1% year-over-year. As well, JOYY saw livestreaming revenues from its other platform Likee grow by 26.5% year over year, while also witnessing a 59.1% increase in revenues from the Middle East over that same period.[16]
Using the same approach being incorporated by Hello Pal for Livestreaming, Bigo Live grew to 400 million registered users in just 4 years after its launch.[17]
JOYY Inc. is one of the fastest-growing companies in its space that continues to expand into dozens of countries, especially in Southeast Asia. So, while JOYY Inc. and the giants are blazing a path, juniors like Hello Pal are taking advantage by catching the tailwind.
The Growing Social Media Phenomenon: Livestreaming
As heralded in a 2019 article from the South China Morning Post, livestreaming made incredible gains in popularity over recent years. Sales revenue in China's livestreaming market grew by 180% in 2016 and was worth $3 billion in US dollars. In 2017 alone, one company reporting selling goods worth $4.4 million in US dollars.[18]
The 2021 numbers are even more impressive. By the end of this calendar year, experts expect the livestreaming market in China will be worth about $300 billion in US dollars.[19]
Unlike the US where Twitch is very popular, game streaming only makes up 20% of China's $5 billion live streaming market. The remaining 80% comes from IRL (in real life) streamers.[20]
Live streaming, as the name suggests, provides live video streams that can be viewed in real-time online, most by mobile devices according to the latest stats. The Live Streaming phenomenon has exploded in China where there are more than 703.37 million viewers seeking content on an average day.[21]
The streams are mostly monetized by subscribers who offer hosts gifts (virtual items, like jewels or kisses, all the way up to a virtual yacht). These are purchased using actual money online through token systems. Many of the streams are also supported by advertising, and most recently, streamers have been introducing direct sales of products in a kind home shopping network format where they offer a product directly to viewers and earn a cut of the take.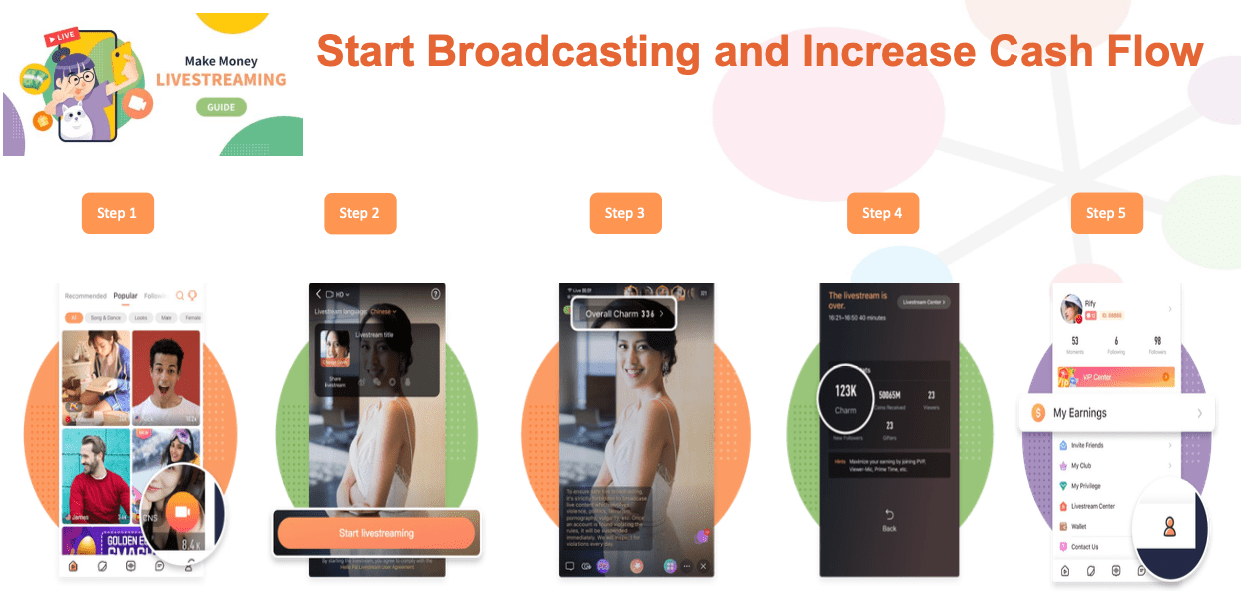 A Strategic Alliance with Melot Group and KK
Hello Pal joined forces with the successful Melot Group in China. Melot Group is the owner and operator of the highly popular KK Livestream that enjoys over 170 million subscribers and more than 200,000 live stream hosts. Estimated revenues for Melot were $131 million in 2019.[22]
Shortly after partnering with Melot Group, Hello Pal International moved its operations into the KK headquarters in Hangzhou, China in order to take advantage of shared resources. KK has some 1500 employees and locations in eight global cities including Beijing, Shanghai, Los Angeles, San Francisco, Mumbai, and Islamabad.
This strategic consolidation of offices is aimed at reducing operational costs and provide whole new efficiencies for Hello Pal.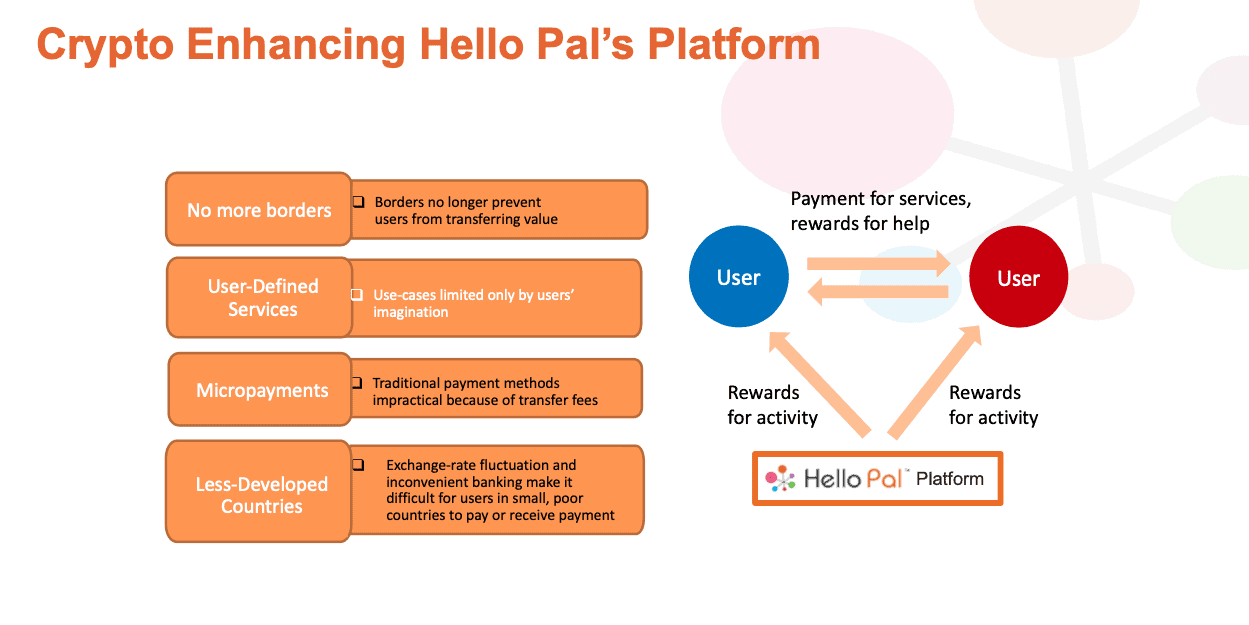 Crashing the Cryptomining Party
Hello Pal originally made history in May of 2021 by becoming the market's first listed company focused on mining Litecoin (LTC) and Dogecoin (DOGE).[23] Reaction to the crypto-mining announcement caused a surge in traffic so heavy it temporarily caused a website outage.[24]
Since then, Hello Pal has consistently grown its presence in the crypto mining space, expanding its operations into both North America and in Australia.
After undergoing a full upgrade from their previous Antminer L3+ machines,[25] Hello Pal is currently using the Bitmain Antminer L7 9500Mh, ranked by WhatToMine.com as the world's most profitable machine currently available for sale.[26]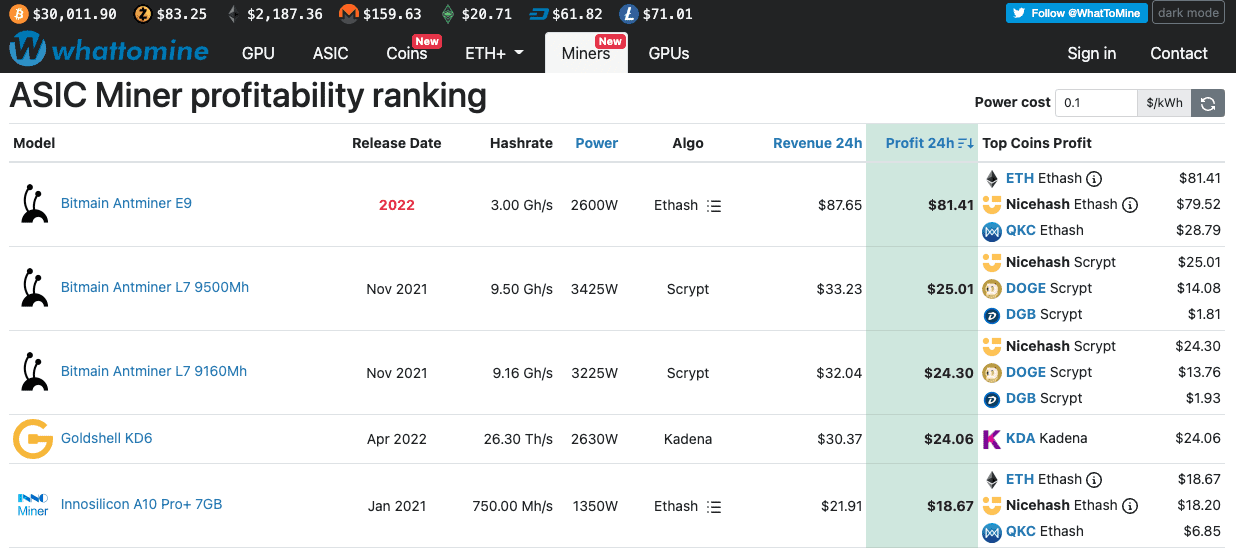 (NOTE: Rumors of the Bitmain Antminer E9 listed above the L7 have been discussed for a long time, but still hasn't been released for sale to the public)[27]
The first batch of 400 of these new machines were purchased and delivered, through the company's 51%-owned subsidiary, CPal Technology Limited, and its wholly-owned subsidiary Hello Pal Asia Limited. Of this first batch of these upgraded machines, 100 miners were installed in Australia and the remaining 300 in the United States (NY, OH).[28]
The latest financial results released from Q3 2021 only included the L3+ revenues and not the newly upgrade L7 revenues. However, even with the previous machines, Hello Pal reported an injection of $1,869,865 from its cryptocurrency alone.[29]
With the newly installed L7 machines, the company can expect a higher profit margin from its cryptocurrency mining segment.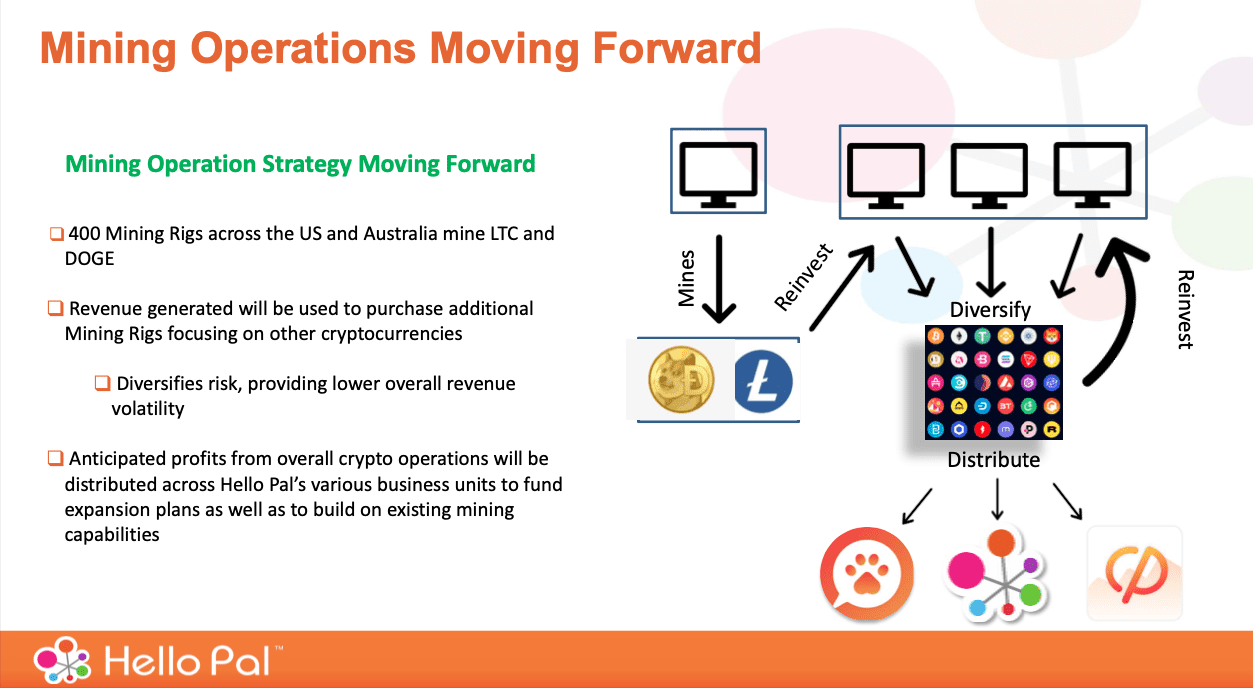 New Features = Added Revenue Potential
Since its inception, Hello Pal has been constantly working to increase its user engagement and experience to grow revenue potential. One of the features just released is the DogeChat and DoggeChat apps that allow users to match with others from across the globe and engage in 1-on-1 conversations.
Through the integration of the newly added Unicrypt wallet, users can purchase crypto with "one click".[30] First to launch was DoggeChat, which involves fiat currency, after which users are incentivized with earnings in DOGE to be spent through DogeChat.[31]
Another feature added in the last year to the Hello Pal app is their 'moments', which are comparable to popular features in other apps such as WeChat and Instagram.
Moments allow people to share 'moments' of their lives in the form of pictures, short videos, audio and text, with other users on the platform. Moments postings are categorized by location, language and category type to allow for greater interaction. So, for instance, a 'foodie' in Seattle, can easily see what Korean food looks like, simply by filtering by location ("Korea") and Category type ("Food and Drinks").
Moments is an important part of Hello Pal's monetization strategy, allowing increased opportunities for targeted sponsored posts.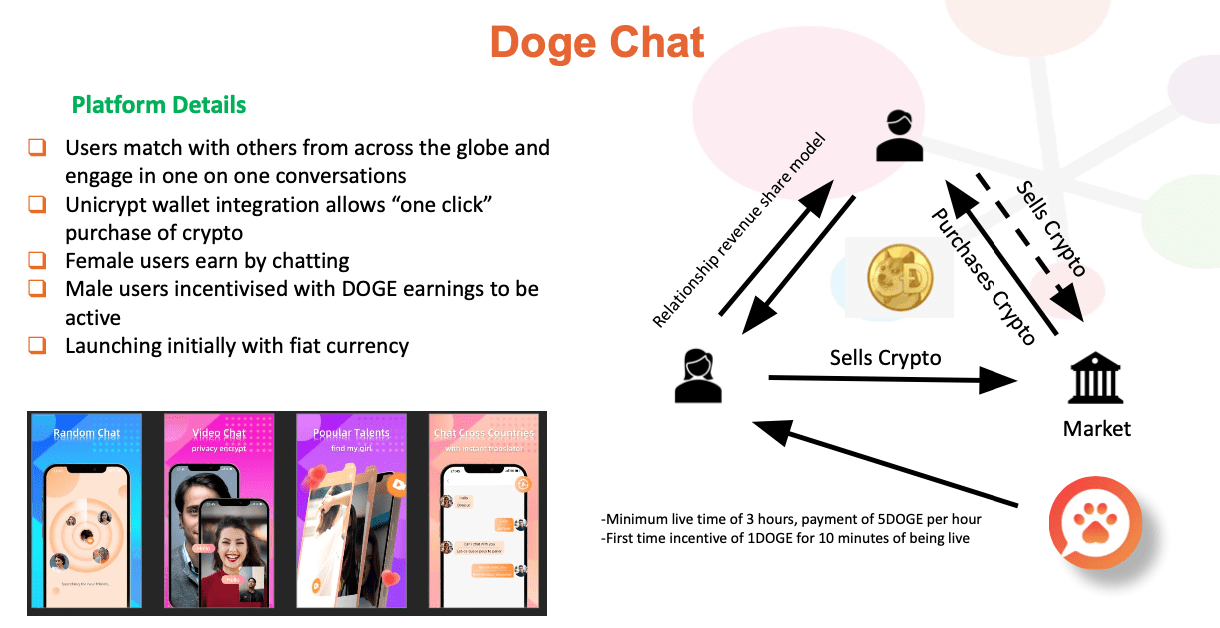 Focus Company

Hello Pal International Inc.
OTC: HLLPF – CSE: HP
Analyst coverage: Fundamental Research Corp.
Here's what Fundamental Research Corp. thinks of Hello Pal.
Heavy Insider Buying
Fundamental Research Corp. evaluation puts Hello Pal share price at CA$35.40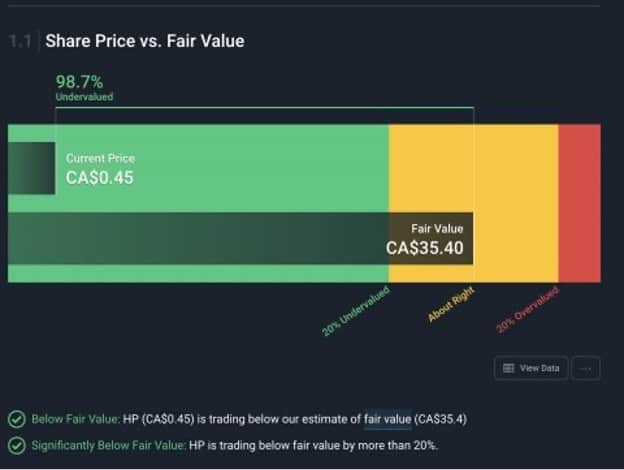 Fundamental Research Corp. forecasts Hello Pal revenue to reach CA$62.878 million in 2023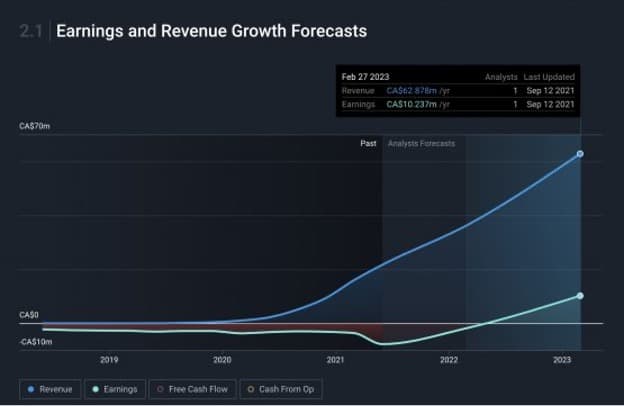 All of these factors play in Hello Pal's interesting strategy. Taken in context with its Livestreaming platform, Language Learning and now Crypto Mining, Hello Pal is a truly unique application suite.
As apps go, those that are most successful provide something that is of real use to a broad audience with proven revenue streams. So, while there is plenty of room to grow, it appears that Hello Pal is well on its way in this dynamic, emerging space.
Hello Pal International Inc. (OTC: HLLPF / CSE:HP) deserves your attention right now… To recap why we think this is a breakout company with exceptional potential:
People are eager to download and use the Hello pal app. With only minimal marketing, Hello Pal has passed 5,000,000 users (currently more than 6.7 million users and growing) – the industry benchmark for success.

Hello Pal increased Livestreaming receipts from $100k to $2.1 million per month in just over a year without the need for paid advertising.

Hello Pal has formed a strategic relationship with social media powerhouse Merlot (KK), a large, successful livestreaming company in China, where livestreaming is wildly popular and positions Hello Pal alongside giants like Tencent and JOYY Inc.

Hello Pal has entered the very attractive crypto mining space with a unique offering that's driving growth, becoming the FIRST publicly-traded company to mine Litecoin (LTC) and Dogecoin (DOGE)
Bottom Line
Hello Pal had 1,452% net sales growth in 2021, while only launching its rapidly growing cryptocurrency mining operations halfway through the year. They have all the tools in place to be a big gainer in the next few years, and become a household name in multiple markets.
USA News Group
Editorial Team
==
Disclaimer
Nothing in this publication should be considered as personalized financial advice. We are not licensed under securities laws to address your particular financial situation. No communication by our employees to you should be deemed as personalized financial advice. Please consult a licensed financial advisor before making any investment decision. This is a paid advertisement and is neither an offer nor a recommendation to buy or sell any security. We hold no investment licenses and are thus neither licensed nor qualified to provide investment advice. The content in this report or email is not provided to any individual with a view toward their individual circumstances. USA News Group is a wholly-owned subsidiary of Market IQ Media Group, Inc. ("MIQ"). MIQ has been paid a fee for Hello Pal International Inc. advertising and digital media from the company directly. There may be 3rd parties who may have shares of Hello Pal International Inc. and may liquidate their shares which could have a negative effect on the price of the stock. This compensation constitutes a conflict of interest as to our ability to remain objective in our communication regarding the profiled company. Because of this conflict, individuals are strongly encouraged to not use this publication as the basis for any investment decision. The owner/operator of MIQ own shares of Hello Pal International Inc. which were purchased in the open market (a market cross) directly from the engagement of our agreement with the company. MIQ will not buy or sell shares of Hello Pal International Inc. for a minimum of 72 hours of this post date (November 17, 2020), but reserve the right to buy and sell, and will buy and sell shares of Hello Pal International Inc. at any time thereafter without any further notice. We also expect further compensation as an ongoing digital media effort to increase visibility for the company, no further notice will be given, but let this disclaimer serve as notice that all material disseminated by MIQ has been approved by the above-mentioned company; this is a paid advertisement, and we own shares of the mentioned company that we will sell, and we also reserve the right to buy shares of the company in the open market, or through further private placements.
While all information is believed to be reliable, it is not guaranteed by us to be accurate. Individuals should assume that all information contained in our newsletter is not trustworthy unless verified by their own independent research. Also, because events and circumstances frequently do not occur as expected, there will likely be differences between any predictions and actual results. Always consult a licensed investment professional before making any investment decision. Be extremely careful, investing in securities carries a high degree of risk; you may likely lose some or all of the investment.
==
SOURCES:
[1] https://www.theverge.com/2020/5/13/21257227/coronavirus-streamelements-arsenalgg-twitch-youtube-livestream-numbers
[2] https://www.emarketer.com/content/facebook-says-400-million-people-worldwide-use-facebook-watch
[3] https://livestream.com/blog/62-must-know-stats-live-video-streaming
[4] https://www.globenewswire.com/news-release/2022/05/09/2438758/0/en/Live-Streaming-Market-Projected-to-Garner-USD-534-37-Billion-by-2030-with-29-3-CAGR-Report-by-Market-Research-Future-MRFR.html
[5] https://www.msn.com/en-xl/money/topstories/millions-turn-to-livestreaming-to-earn-a-living-during-covid-19-pandemic-as-the-gig-economy-takes-hold/ar-AALqeSp?pfr=1&c=6985534676634736561%2c2322522556105962218%2c4506268737155161287&mkt=en-us%2cen-us%2cen-us
[6] https://www.cnbc.com/2021/11/16/chinese-livestreamers-can-rake-in-billions-of-dollars-in-hours-how-long-will-it-last.html
[7] https://finance.yahoo.com/news/hello-pal-announces-milestones-overseas-124300878.html
[8] https://finance.yahoo.com/news/hello-pal-announces-soft-launch-120000822.html
[9] https://finance.yahoo.com/news/hello-pal-announces-strong-quarterly-140000880.html
[10] https://www.hellopal.com/
[11] https://www.hellopal.com/hello-pal-year-in-review-900-revenue-growth-in-2020/
[12] https://www.prnewswire.com/news-releases/hello-pal-announces-record-2-820-million-monthly-revenue-for-june-2021-and-reports-on-crypto-revenue-and-profit-for-the-first-time-301331140.html
[13] https://www.hellopal.com/crypto/
[14] https://www.hellopal.com/d/HelloPal-investor-deck-2022-04-19.pdf
[15] https://www.hellopal.com/d/HelloPal-investor-deck-2022-04-19.pdf
[16] https://finance.yahoo.com/news/joyy-reports-fourth-quarter-full-023600568.html
[17] https://expandedramblings.com/index.php/bigo-live-statistics-and-facts/
[18] https://www.scmp.com/lifestyle/entertainment/article/2183174/trust-me-you-need-how-chinas-live-streaming-kol-stars-are
[19] https://www.alizila.com/livestream-commerce-an-online-shopping-phenomenon-from-china-goes-global/
[20] https://creatoreconomy.so/p/a-primer-on-chinas-live-streaming?s=r
[21] https://www.statista.com/statistics/1061708/china-online-streaming-user-number/
[22] http://www.hellopal.com/d/HelloPal-investor-deck-2020-10-23.pdf
[23] https://finance.yahoo.com/news/hello-pal-buys-dogecoin-miner-210424062.html#:~:text=SmarterAnalyst-,Hello%20Pal%20Buys%20Dogecoin%20Miner%20Crypto%20Pal,%243.5%20million%3B%20Shares%20Up%2010%25&text=Hello%20Pal%20International%20Inc%20(HP,company%20focused%20on%20mining%20Dogecoin.
[24] https://www.newswire.ca/news-releases/hello-pal-announces-website-outage-following-dogecoin-announcement-824305980.html
[25] https://www.hellopal.com/hello-pal-completes-full-upgrade-to-l7-miners-for-ltc-and-doge-mining/
[26] https://whattomine.com/miners
[27] https://news.bitcoin.com/ethereums-hashrate-taps-an-all-time-high-as-miners-race-to-mint-eth-before-the-merge/
[28] https://www.hellopal.com/hello-pal-announces-arrival-of-l7-miners-in-us-and-australia/
[29] https://finance.yahoo.com/news/hello-pal-announces-strong-quarterly-140000880.html
[30] https://www.hellopal.com/hello-pal-enters-into-letter-of-intent-with-unicrypt-group/
[31] https://www.hellopal.com/hello-pal-announces-soft-launch-of-new-video-chat-app/