Ares Strategic Mining (TSX.V: ARS, OTC: ARSMF) is Developing the Only Permitted and Producing Fluorspar Mine in the United States, offering a Much-Needed Domestic Source for This Strategic Mineral
You may not realize this, but you probably use Fluorspar everyday, and that's what makes this such an exciting opportunity. Fluorspar is a part of so many things we use in our everyday lives, we wanted to put together a small list for you here just to get a grasp of how big this has the potential to be from the ONLY permitted and producing Fluorspar mine in the U.S.A., Ares Strategic Mining (TSX.V: ARS, OTC: ARSMF)
Let's get started:
The United States is heavily reliant on imports of certain mineral commodities that are vital to the Nation's security and economic prosperity. This dependency on foreign sources creates a strategic vulnerability for both its economy and military to adverse foreign government action, natural disaster, and other events that can disrupt supply of these key minerals. In 2018 the U.S. government classified 35 mineral commodities deemed critical and included "Fluorspar". This is largely due to the fact that China is by far the largest producer and supplier of this rare mineral "Fluospar".
Lithium Batteries
Solar Panels
Refrigerants
Air Conditioning
Computer Equipment
Communication Equipment
Electronics
Nuclear Power
Aerospace
Aluminum
Steel
Flame Retardant Apparel
Housewares
Specialty Coatings
Fire Extinguishing
High Performance Materials
As of right now, China has stronghold on Fluorspar production and supply which, Ares Strategic Mining (TSX.V: ARS, OTC: ARSMF) aims to change as the ONLY PRODUCING FLUORSPAR MINE IN THE U.S.A.

In 2018, the US Government declared Fluorspar a strategic and critical material in the United States. The mineral qualifies as a critical mineral because it has been identified as a mineral material that is essential to the economic and national security of the United States, the absence of which would have significant consequences for the economy or national security.
Fluorspar – What You need to know!
Fluorspar is so rare and important to the U.S.A. that it is classified as a Strategic Mineral by not only the USA, but China and the European Union. The fluorspar downstream product value is greater than $112 billion worldwide annually.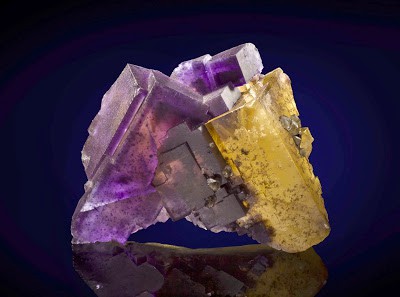 Fluorspar – also known as fluorite or technically referred to as calcium fluoride (CaF2) – is difficult to source and the major producing regions are all outside of the US including China, Mexico, Mongolia/CIS and South Africa.
The government designation has set a mandate for the US to begin producing Fluorspar and at the same time paved the path for US mining companies who can provide a domestic source for the material. We've uncovered just such a company.
Enter Ares Strategic Mining (TSX.V: ARS, OTC: ARSMF) with a Domestic Solution
Ares Strategic Mining is a junior natural resource mining company focused on bringing active domestic US Fluorspar into production within the next twelve months. Its efforts are based on the growing market for Fluorspar as a strategic mineral.
While it has many applications, possibly the most important application of Acidspar (a higher grade version of Fluorspar) is its use in creating hydrofluoric acid for refrigerants, pharmaceuticals and electronics, and a vital element in lithium-ion battery production.
The lithium-ion battery revolution is powering the Electric Vehicle (EV) revolution that is now underway around the globe. While much attention has been given to lithium and cobalt supplies used in production of lithium batteries, fluorspar remains one of the highly overlooked, strategically important minerals.
Why Fluorspar Is a Strategic Material
There are two principal commercial grades of fluorspar (CaF2) produced worldwide:
Metallurgical spar which is graded from 60% to 96% purity and currently valued at about US$325 per metric ton.
Acid-spar which is graded over 97% purity with a current market value of about US$575 per metric ton.
The metallurgical grade fluorspar or metspar accounts for approximately 35-40% of total fluorspar production with principal applications in steel production as a flux to lower the melting temperature and to help the absorption and removal of Sulphur, phosphorus, carbon and other impurities in the slag, as well as in cement to speed up the calcination process.
Acid grade fluorspar or Acidspar accounts for approximately 60-65% of total fluorspar production with the principal applications of aluminum production, the manufacture of hydrofluoric acid (HF) – the primary source of all fluorochemicals (the single largest consumer of fluorspar), used in fluorocarbons for refrigerant gases, propellants, electrical and electronic appliances, lithium batteries, pharmaceuticals, polymers and agrochemicals and as a petrochemical catalyst.
The major consuming regions for Fluorspar are China, North America, Europe, Mexico and Russia. However, in 2020, there aren't any producing Fluorspar mines in the US, which means American aluminium and steel producers, refrigeration manufactures, and cement producers, all have to import all Fluorspar from Mexico, Vietnam and elsewhere.
Between 2014 and 2017, the US import sources were:
Mexico – 69%
Vietnam – 10%
South Africa – 8%
China – 6%, and
Other 7%
This unusual turn of events has set into motion a real and serious need for strategically located sources for US Fluorspar.
---
The Market for Fluorspar
The global Fluorspar Acid Grade market size was USD 1531.6 million, and it is expected to reach USD 2800.1 million by the end of 2026, with a CAGR of 8.9% during 2021-2026. *
---
A Strategic Move to Acquire Assets in Utah
Ares has identified over 60 fluorspar mining targets across its claims. When historic average tonnages for each target are applied, the Company is able to project a mine life of more than 30 years
Based in Juab County, Western Utah, the Lost Sheep Property offers an incredibly rich grade of Fluorspar. The site offers the highest naturally occurring fluorspar-grade in the US and is accepted by the industry, even in an unprocessed form. Moreover, this mine can produce Fluorspar at a significantly reduced cost compared to any import.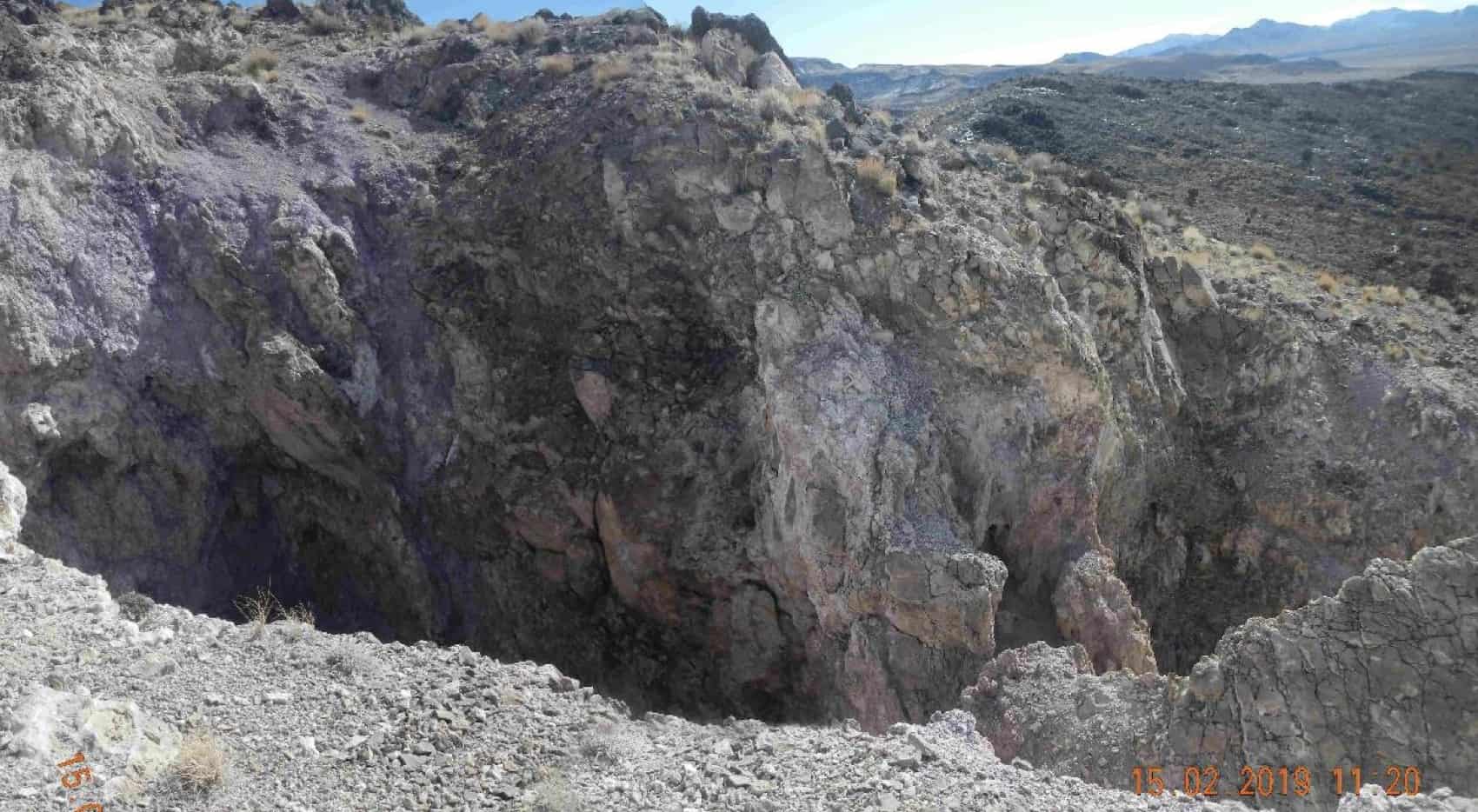 Fluorspar imported from Mexico contains arsenic, but the manufacturing industry has no choice but to purchase it. The product at the Lost Sheep Mine contains no sulphides or arsenic.
With a large domestic market already available, this mine is positioned optimally to become an integral part of the supply chain as the only fluorspar producer in the United States.
US Fluorspar Market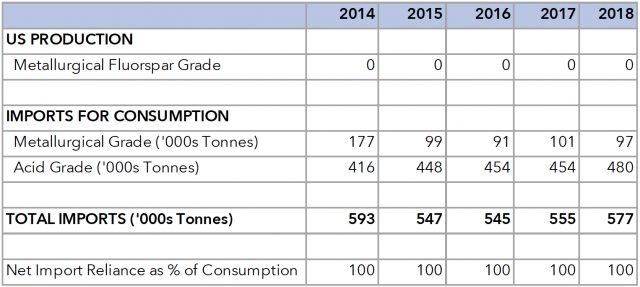 ---
Feature Company: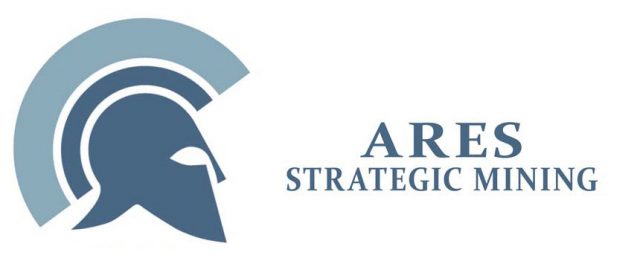 Ares Strategic Mining
SYMBOLS: (TSX.V: ARS, OTC: ARSMF)
Market Cap:  USD 5.8 Million
---
Ares' Lost Sheep Mine: Fully Permitted and On a Fast-track to Production
The Lost Sheep Mine has excellent access and infrastructure, situated approximately 214 km south-west of Salt Lake City with a paved highway to the property, as well as an extensive network of access roads to the entire Consolidated Claims District. There is already a railway for delivery attached to the warehouse, as well as a local population that will relish the labor opportunity.
As mentioned above, Ares Strategic Mining (TSX.V: ARS, OTC: ARSMF) is the ONLY PRODUCING FLUORSPAR MINE IN THE ENTIRE U.S.A.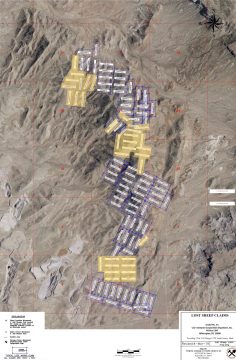 The well-respected engineering firm P&E Mining Consultants Inc. will create the design of the mine with a scope including an underground mine based on 3D Wireframes Solids, Grade Capping and Compositing. The plan will pursue expansion of the mine's capacity and an increase in production levels. P&E will also produce economic models, determine cut-off grades, and establish optimum mining methods.
After having completed the delineation drilling, Lidar, and metallurgical work, Ares Strategic Mining is now ready for the next stages of development which precede mining and production. Once this stage is complete, they will have the methodology, models, mining techniques, and plans in place to exploit the mine and fluorspar deposits.
Report Data Supports Ares Strategic Mining's Plans
A recent NI 43-101 report confirms Fluorspar grades averaging 87% at the Lost Sheep site, which is higher than the industrially processed grades coming from Mexico and Vietnam. Keep in mind that typical fluorspar mines only have grades of 5% – 30% purity. The mine will also require a very low start-up capital and investment in return for a significant boost in production.
Here's what makes this Lost Sheep Mine so timely:
Profit can be achieved within several months of commencing operations
Revenues will be substantially higher once Acidspar production begins
Lost Sheep's low production costs will make it the most competitive supplier in the US, compared to foreign producers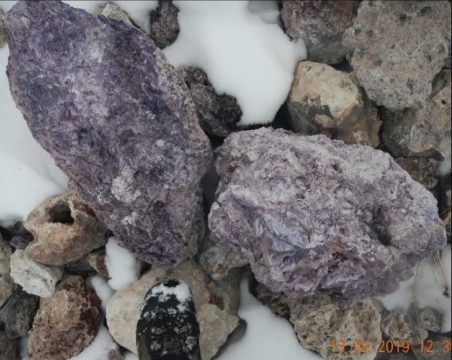 In order to speed up its efforts, Ares closed a private placement of approximately $1.18 million. That follows an earlier private placement that closed in February which raised $1.97 million for the exploration activities, engineering, and exploration activities at the mine. This puts Ares in a strong position to kick off its efforts.
A proposed expansion plan can be completed within four months and involves setting up a plant to manage:
Production of metspar and Acidspar
Upgrade current deposits of discarded, low-grade fluorspar via equipment upgrades and raising selling price from $325/t to $520/t
Increase revenue and margin
Modern and efficient processing
A Two-Phase Track to Production and Revenue
Ares Strategic Mining has a very straightforward plan to put the Lost Sheep Mine into production in a rapid time frame. They plan to begin producing the more available metspar to create immediate revenue from the mine and then quickly scale up production and refining capabilities to start producing higher value Acidspar immediately following.
The company has top-notch mining expertise and mine development being coordinated with highly respected contractors and partners. It has already negotiated and signed offtake agreements (the agreement to buy products as soon as it becomes available) with major partners abroad.
All in, this set of circumstances puts Ares Strategic Mining in the rare position to enter production with a much-needed mineral with a ready market – all in a relatively short timeframe – to go to market. There are very few domestic strategic mineral plays on the radar right now, but as the intense international climate escalates, Ares Strategic Mining is rising to the top of the list.
10 Solid Reasons to Consider Ares Strategic Mining (TSX.V: ARS, OTC: ARSMF) Right Now
The United States has designated fluorspar a Strategic Mineral as of 2018.
North America and Europe are the largest acid-spar consumers outside China, all net importers, creating a potential risk to long term security of supply.
Ares Strategic Mining holds the only permitted and producing fluorspar mine in the United States, with no others currently scheduled to open.
Ares' Lost Sheep mine holds the highest naturally occurring fluorspar-grade in the US with no contamination from sulphides or arsenic.
China produces over 50% of the world's fluorspar and has turned from a net exporter to a net importer due to surging demand, including the EV revolution.
Steel mills require 10-20 pounds of fluorspar per ton of steel and 60 pounds per ton for aluminum production assuring an ongoing solid market for metspar.
Low production costs will give Ares Strategic Mining an edge as the most competitive supplier in the US.
Profitability from the Lost Sheep Mine can be achieved within several months of starting operations
Ares has affordable expansion and upgrade plans with a 30-year mine life.
Strategic partnerships with offtake agreements in place for the immediate sale of Fluorspar production.
The Editors
USA News Group
---
Sources
—
DISCLAIMER
Nothing in this publication should be considered as personalized financial advice. We are not licensed under securities laws to address your particular financial situation. No communication by our employees to you should be deemed as personalized financial advice. Please consult a licensed financial advisor before making any investment decision. This is a paid advertisement and is neither an offer nor recommendation to buy or sell any security. We hold no investment licenses and are thus neither licensed nor qualified to provide investment advice. The content in this report or email is not provided to any individual with a view toward their individual circumstances. USA News Group is a wholly owned subsidiary of Market IQ Media Group, Inc. ("MIQ"). MIQ has been paid a fee for Ares Strategic Mining advertising and digital media from the company directly. There may be 3rd parties who may have shares of Ares Strategic Mining and may liquidate their shares which could have a negative effect on the price of the stock. This compensation constitutes a conflict of interest as to our ability to remain objective in our communication regarding the profiled company. Because of this conflict, individuals are strongly encouraged to not use this publication as the basis for any investment decision. The owner/operator of MIQ own shares of Ares Strategic Mining, which were purchased as a part of a private placement directly through the company, and in the open market. MIQ reserves the right to buy and sell, and will buy and sell shares of Ares Strategic Mining at any time going forward in the open market and / or through other investment vehicles (i.e. private placements) without any further notice. We also expect further compensation as an ongoing digital media effort to increase visibility for the company, no further notice will be given, but let this disclaimer serve as notice that all material disseminated by MIQ has been approved by the above mentioned company; this is a paid advertisement, we currently own shares of Ares Strategic Mining and will buy and sell shares of the company in the open market, or through private placements, and/or other investment vehicles.
While all information is believed to be reliable, it is not guaranteed by us to be accurate. Individuals should assume that all information contained in our newsletter is not trustworthy unless verified by their own independent research. Also, because events and circumstances frequently do not occur as expected, there will likely be differences between the any predictions and actual results. Always consult a licensed investment professional before making any investment decision. Be extremely careful, investing in securities carries a high degree of risk; you may likely lose some or all of the investment.