As plant-based food alternatives captivate investor interest, This Company: The Very Good Food Company Inc. (CSE:VERY – OTC: VRYYF) launches publicly with its well-received "The Very Good Butchers" meat alternative brand.
---
Just a few years ago, vegan food filled a few dusty shelves near the back of the grocery store. People thought of vegan food as something that hippies and alternative folks grazed upon.
But all that has changed – and FAST. Plant-based foods have moved rapidly into the mainstream. Today, Americans routinely stock their refrigerators and pantries with vegetarian and vegan options, quickly making this sector one of the fastest growing segments in American history.

Grocery stores stack bean burgers right next to ground sirloin in the refrigerated section. Restaurants don't segregate the vegetarian options to the back page of the menu. And in the COVID-19 pandemic age, a potential shortage of meat has sent this category's sales skyrocketing.
Stock market watchers took note of a spectacular May 2019 IPO by Beyond Meat, a plant-based meat maker. Beyond Meat saw its shares nearly triple in its first day of trading. Beyond Meat priced its IPO at $25 a share on a Wednesday night. By noon on Thursday, it was trading at $46 a share. At its peak, shares were trading at nearly $73. At the end of the day, shares were trading at $65.75, a gain of 163%.1 By by Jul 26, 2019, Beyond Meat hit a high of $239.71.
So here's one of the bigger questions you need to be asking yourself: Can The Very Good Food Company Inc. (CSE:VERY – OTC: VRYYF) do something similar in the markets? We think so, and we also believe the 'multiples' can be much, much bigger… Why else would we be pointing this out to you!?
If you had invested $10,000 in Beyond Meat at IPO, less than 90 days later that investment would have been worth nearly $95,884.
This is obviously what has investors seeking the next contender, and we believe The Very Good Food Company Inc. (CSE:VERY – OTC: VRYYF) is not only the next contender, but has a real shot at outdoing most of its competition.
---
"RethinkX forecasts that the plant-protein based industry will not just expand rapidly, but will eventually rival – if not surpass – the US$1-trillion animal-protein industry in the next 15 years."
---
So Just What is a Plant-Based Alternative Protein?
Plant-based protein, in layman's terms, is protein derived from plants, mainly soy, nuts, beans, ancient grain and seeds. They can be consumed in their natural state or can be processed to extract the protein in order to be used as an ingredient in various applications (i.e., beverages, powders).
In its 2019 State of the Industry Report, the Good Food Institute states,
"2019 was the most successful year so far for plant-based meat, eggs, and dairy. Their growth in the United States dramatically outpaced that of their conventional counterparts."
And in order to meet the increasing demand for meat products, the report points squarely at the protein alternatives.
"To meet (the demand) without exacerbating the numerous and well-documented harmful costs of animal agriculture to the environment and public health, accelerated growth and globalization of alternatives to animal products are critical."
This especially relates to G8 countries with developed economies, such as the United States and Canada.
---
A report by Allied Market Research recently forecast the global meat-substitutes market will be worth US$8.1 billion by 2026 – a compounded annual growth rate of 7.8 percent.
---
Beyond Meat continues to dominate the plant-based market. But other companies are gaining ground and benefitting from a growing trust in vegan foods as healthy, sustainable alternatives to meat from animals. Rumors of an impending meat shortage due to COVID-19 outbreaks make the market even more appealing.
Here's where tightly focused companies like The Very Good Food Company Inc. (CSE:VERY – OTC: VRYYF) come in.
A Strategic Entry into The Market: The Very Good Food Company Inc. (CSE:VERY – OTC: VRYYF)
Just recently making its debut on the Canadian Stock Exchange, The Very Good Food Company Inc. (CSE:VERY – OTC: VRYYF) and its lead brand, The Very Good Butchers (https://www.verygoodbutchers.com/), is quickly gaining a reputation for delivering plant-based foods that meat-eaters and vegetarians alike find highly appealing. And it's timing couldn't better.
Based in British Columbia on Canada's West Coast, The Very Good Food Company Inc. (CSE:VERY – OTC: VRYYF) is vertically integrated combining proven R&D and manufacturing know-how with an appealing consumer retail brand. Its stated goal is to employ plant-based food technology to create low-processed products that are delicious and maintain a wholesome nutritional profile. The company is building a global brand focused on low processed, wholesome, natural (and organic when available) plant-based foods.
VGF operates in three segments:
eCommerce Business (online sales)– with sales are exceeding expectations due to its corporate shift in focus and specific demand driven by the Covid-19 outbreak.
Wholesale Business– wholesale business to premium grocery partners is experiencing strong demand and sales growth due to new products and Covid-19.
Restaurant and Retail Business – the company current restaurant and retail butcher shop operations have been impacted by Covid-19 but are expected to return as restrictions relax. The company has already closed on an additional metropolitan location that will serve as a test up-scale kitchen and operating restaurant, as well.
Together, these segments make VGF extremely well-positioned for growth with experienced leadership and board, clean capital structure, and significant insider ownership.
Early Success for A Promising Brand Base to Launch Globally
While still in its early stages, VGF has already managed to gain distribution through leading, high profile supermarkets and food stores. This is a great success for a food company in the early going and VGF aims to use sales partnerships to drive customer awareness, acquisition, and revenue scaling.
VGF currently has confirmed product placement with 112 partners, including nationally positioned retailers:
Whole Foods Markets, Choices Markets, IGA Stores, Fresh St. Markets, Red Barn Markets and Specialty Natural Grocers to name a few.
This is the kind of momentum that investors look for when considering the ability of a company to gain distributed and rapidly increase sales.
The COVID-19 Anomaly; A Sign of Things to Come
During the COVID-19 break out and associated shelter-in-place environment, The Very Good Butchers, experienced a significant spike in sales, especially online. In March 2020 wholesale sales increased by 57% over the previous month which was a previous high in sales. Then again in April, wholesale sales increased by a further 53% over March sales. The real story however emerged in online sales which increased by 275% in March, followed by a 129% increase in April over March sales. As mentioned, restaurant and retail outlet sales were impacted due to COVID-19 restrictions. 2020 first quarter sales almost matched 2019 year sales and without production capacity issues would have been mush higher. The company now has a second production facility producing product to help meet demand. Still orders are back logged 3 to 4 weeks. Production capacity is currently ramping up to match demand and allow for new markets to open up.
What these reveals is a trend toward meat alternatives that analysts suggest will not only continue once the COVID-19 anomaly subsides, but that will increase in the coming decade and beyond.
Gaining Attention for All the Right Reasons
The Very Good Butchers has attracted the attention of bloggers, spreading the news of its quality across the U.S. and Canada. A growing interest in plant-based foods puts VGF in a great position to build its brand as a high-quality source for minimally processed meats handcrafted from whole foods. Health advocates, climate change activists, and people concerned about a looming meat shortage will recognize the appeal of good-tasting food made from nutrient-packed beans, grains, and vegetables.
Just as an example, Very Good Butchers has been featured by:
LiveKindly, the leading digital media source for thought-provoking and inspiring content embracing a plant-based, sustainable, and compassionate lifestyle.21
GoDairyFree, the leading website for information on dairy-free diets. The website also offers resources for vegan diets.22
Even PETA included Very Good Butchers on a list of 8 vegan butchers making "sumptuous meat from plants – that's right, juicy, flavorful meat."23
The Very Good Butchers' commitment to healthy, flavorful food – along with a promise to ship products anywhere in Canada or the United States – sets the firm up for dramatic growth and to ride the wave of success as the plant-based food industry expands.
Created by Industry-Minded Management and Rounded Out with New Board Members
It's important in a burgeoning company to start from an experienced group and build by attracting highly skilled and specialized management and board members. The Very Good Food Company was co-founded by a vegan chef and vegan business development executive.
James Davison CRADO, Co-founder, and Director of VGF has been a professional chef for +12 years in high end restaurants in England & Canada. James designed and developed all existing products for VGB and inspires their R&D team.
The Company has also added key management personnel in R&D, Operations, Process Engineering, Food Safety, and International Business. These include;
Mitchell Scott CEO & Co-founder, and Director of VGF. Mitchell has diverse business experience with local and international companies including business development, marketing & sales, team building, and corporate administration.
Celeste Trujillo BSc, MSc Associate Director of R&D for VGF. Trujillo is a career food/nutritional scientist with Daiya experience in sustainable food development. She leads a team of professional food scientists and product development technician/s in our research and development lab.
---
Feature Company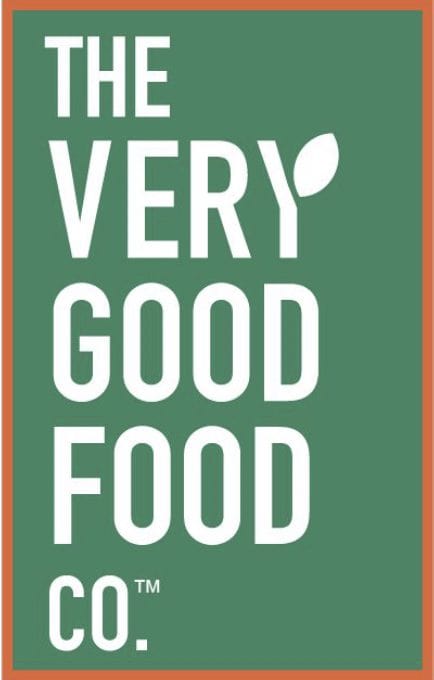 The Very Good Food Company Inc.
Exchange Symbol: CSE:VERY – OTC: VRYYF
Market Cap:
---
Meatless Meat is Ready for Prime Time
Grocers and restaurants are clearly taking notice of the trend according to Winsight, a leading information services company focused on the food and beverage industry. Large grocery store chains watched as consumers began to accept and even demand soymilk and almond milk over cow's milk.
Plant-based foods have gone from an alternative choice to something consumers actively seek. Consumers have accepted soymilk and almond milk. It's a short jump to other plant-based products. Winsight points out that major retailers are debuting plant-based store brands.9
Grocery stores saw sales of plant-based foods soar when consumers stocked up on food during the early days of the COVID-19 pandemic.
The Plant Based Foods Association – which represents plant-based food companies – said consumers sought out natural and organic products for their health benefits when panic buying peaked in mid-March. During that time, sales of plant-based foods were 90% higher than just a year earlier.
As the pandemic continues to threaten the food chain supply and reports of shortages of animal-based meats continue to circulate, industry experts believe more consumers will seek plant-based alternatives in their supermarkets. Already, the market is growing. During the pandemic — but after the panic shopping sprees and before the rumors of a meat shortage gained traction — plant-based food sales had already grown 27%.10
Restaurants also are noticing the trend. Fast food eateries such as White Castle, Burger King, and KFC, are offering patrons vegan burgers, burritos, and sliders. Major League baseball stadiums feature vegan and vegetarian options in their line-up.11
An Industry Still in the Early Boom Phase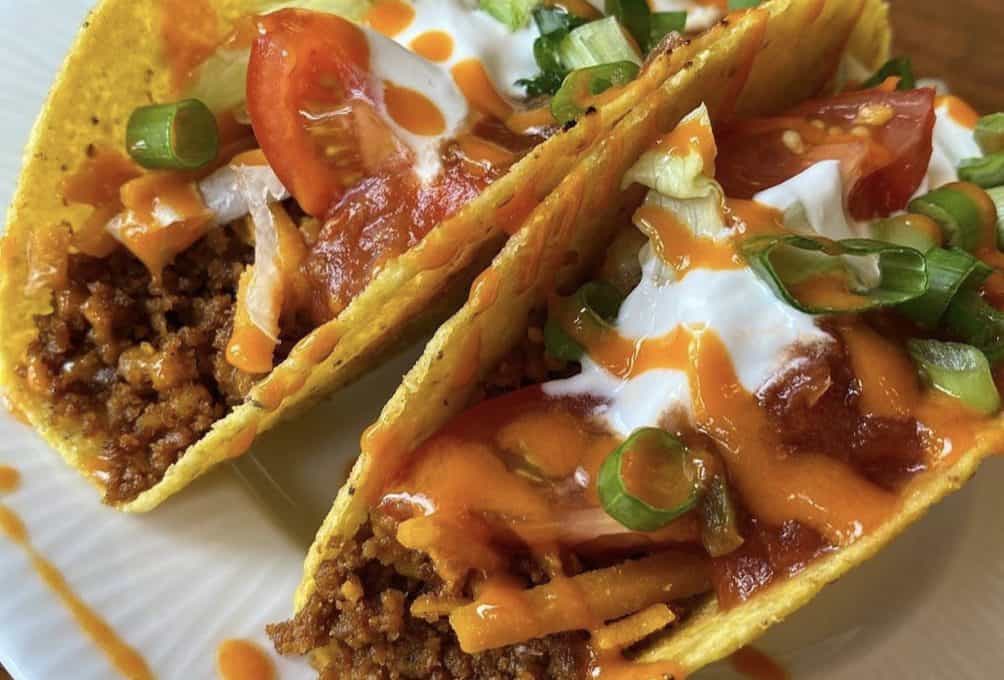 A full 70% of the world population reportedly is either reducing meat consumption or leaving meat off the table altogether, Forbes magazine reported in 2018. Millennials are leading the shift.4
Veganism has become so mainstream that even Glamour magazine reported in April 2020 on trendy celebrities adopting plant-based diets. Celebrities on the list include Zac Efron, Venus Williams, Ariana Grande, Jessica Chastain, Paul McCartney, Sia, and Kat Von D.5
Celebrity endorsements, growing evidence of the health benefits of a meat-free lifestyle, and trend-following people in their 20s don't tell the whole story. The Good Food Institute, based in Washington, DC, points to better taste, price, and accessibility as three factors driving the growing popularity of plant-based meat, egg, and dairy products.
The industry's efforts to improve products and attract new consumers are working.
Retail sales data released in March 2020 shows that plant-based foods that directly replace animal products have grown 29% in just two years. In the same time period, sales of conventional dairy milk, yogurt, and eggs, stagnated or grew only slightly.6
Even Uber Eats predicted plant-based dining as one of the top global trends for 2019.7
Finally, as people become more concerned about the ethics of raising livestock for food as well as environmental issues, adopting a vegetarian lifestyle makes sense. Once people omit meat and poultry from their diets, many discover they feel healthier. Eating more vegetables and less meat has health benefits. Finally, there's the cost of meat. Typically, vegetarians spend about $750 less on food each year. For a family of 4, that quickly adds up to a $3,000 savings. If COVID-19 hurt your family's finances, eating less meat is a fast way to balance the budget.8
The Very Good Food Company Inc. (CSE:VERY – OTC: VRYYF) is well positioned to become a serious player in the massive $10 billion plant-based food market— that's projected to reach $20.92 billion by 2026 — through creating new plant-based foods, growing its brands and providing real alternatives that gain acceptance in locally, and internationally.
---
10 Reasons to Consider The Very Good Food Company Inc. (CSE:VERY – OTC: VRYYF) Right Now:
Plant-based protein alternative foods are reaching new all-time demands based on possible meat supply shortages
Combining proven R&D and manufacturing know-how with an appealing consumer retail Brand
The current supply-side imbalance plays into Very Good Food's current production scaling
Global plant-based meat market expected to reach 30.92 billion in 2026 with CAGR of 14.8%
No significant player dominates the meat alternative category in Canada where VGF is based
Younger individuals are adopting vegan and meatless options on a broad scale
VGF has distribution through 112 high profile distributors and food stores with 50+ wholesale customers on a waiting list
Proven demand in eCommerce, wholesale, and retail that is spiking during COVID-19
Plant-based protein is more sustainable than animal-based protein19
Very Good Butchers has captured the attention of high-profile bloggers and social media and the hearts of a well-primed public
---
The Editors
USA News Group
SOURCES:
DISCLAIMER
Nothing in this publication should be considered as personalized financial advice. We are not licensed under securities laws to address your particular financial situation. No communication by our employees to you should be deemed as personalized financial advice. Please consult a licensed financial advisor before making any investment decision. This is a paid advertisement and is neither an offer nor recommendation to buy or sell any security. We hold no investment licenses and are thus neither licensed nor qualified to provide investment advice. The content in this report is not provided to any individual with a view toward their individual circumstances. Equity Insider is a wholly-owned subsidiary of Market IQ Media Group, Inc. ("MIQ"). MIQ has been paid a fee for The Very Good Food Company Inc. advertising and digital media from the company directly. There may be 3rd parties who may have shares of The Very Good Food Company Inc., and may liquidate their shares which could have a negative effect on the price of the stock. This compensation constitutes a conflict of interest as to our ability to remain objective in our communication regarding the profiled company. Because of this conflict, individuals are strongly encouraged to not use this publication as the basis for any investment decision. The owner/operator of MIQ own shares of The Very Good Food Company Inc., which were purchased as a part of a private placement that was entered into on June 6, 2020. MIQ will not buy or sell shares of The Very Good Food Company Inc. for a minimum of 72 hours from June 18, 2020, but reserve the right to buy and sell, and will buy and sell shares of The Very Good Food Company Inc. at any time thereafter without any further notice. We also expect further compensation as an ongoing digital media effort to increase visibility for the company, no further notice will be given, but let this disclaimer serve as notice that all material disseminated by MIQ has been approved by The Very Good Food Company Inc.; this is a paid advertisement, and we own shares of The Very Good Food Company Inc. that we will sell, and we also reserve the right to buy shares of the company in the open market, or through further private placements / investment opportunities, or in the open market directly.
While all information is believed to be reliable, it is not guaranteed by us to be accurate. Individuals should assume that all information contained in our newsletter is not trustworthy unless verified by their own independent research. Also, because events and circumstances frequently do not occur as expected, there will likely be differences between the any predictions and actual results. Always consult a licensed investment professional before making any investment decision. Be extremely careful, investing in securities carries a high degree of risk; you may likely lose some or all of the investment.