Under-the-Radar MYM Nutraceuticals (CSE: MYM); (OTC: MYMMF) Offers Investors Smart Exposure to the Global Cannabis Market
If you read this article to the end, we think you'll be as inspired as we are about this under-the-radar company, there's truly not another company out there positioned as good as MYM Nutraceuticals (CSE: MYM); (OTC: MYMMF), period!
The global cannabis market is right now in the early stages of a strong growth phase. With laws changing all over the globe, now is the time to take advantage of this unique opportunity for early-stage entry into this market. According to global market research company Euromonitor International, the legal cannabis market became a US $12 billion global market in 2018…
But by 2025, the global market for legal cannabis is projected to soar to US $166 billion.[i]That's more than 2,000% growth over the next seven years!One company investors should consider now in order to take advantage of this unstoppable megatrend is MYM Nutraceuticals (CSE: MYM); (OTC: MYMMF).
MYM Nutraceuticals is focused on constructing high quality cannabis growing facilities while building, acquiring and growing businesses to become a world-class cannabis brand. The company's aggressive strategy for success is based on a commitment to superior growing technology, well-crafted branding and innovative distribution strategies.
Global Cultivation Growth Already Underway: Two Large-Scale Production Facilities in Canada
MYM Nutraceuticals (CSE: MYM); (OTC: MYMMF) has already taken two significant steps toward its goal of becoming a major player in the global cannabis cultivation space. These steps are represented in the building of two large-scale production facilities in Canada. Upon completion of these projects, the total amount of greenhouse growing space for MYM Nutraceuticals is expected to exceed 1.5 million square feet.
Project #1: The Weedon Project Aims to Become The Cannabis Capital of Canada
MYM Nutraceutical's first project is a 1.5 million square foot greenhouse project that has been approved by the City of Weedon. The Company is waiting for receipt of its grow license from Health Canada before taking the project "live."
This plan – once fully executed by MYM Nutraceuticals (CSE: MYM); (OTC: MYMMF) – will make Weedon, Quebec the cannabis capital of Canada.
Project #2: The Laval Project – Fully Built and Awaiting HC Licensing
MYM Nutraceuticals (CSE: MYM); (OTC: MYMMF) Laval, Quebec facility has been completed and is awaiting licensing from Health Canada. The facility is currently 10,000 square feet and will be expanded to 37,000 square feet. Once the appropriate licenses are received from Health Canada, this facility will enable MYM Nutraceuticals (CSE: MYM); (OTC: MYMMF) to produce and market its branded THC and CBD medical products across Canada.
MYM Nutraceuticals Takes Another Step Forward with Nevada Agreement
On March 7, 2019 MYM Nutraceuticals (CSE: MYM); (OTC: MYMMF) took another important step forward in its plan to be a significant cultivator of hemp with the announcement of its agreement with Elite Ventures Group to grow 120 acres of CBD-rich hemp in Nevada, USA. Under the agreement, MYM will fund Elite with $500,000 USD in exchange for the rights to 50% of CBD rich hemp grown on a 120-acre parcel of land in Nevada. In consideration for the investment, Elite will provide all the necessary capital and consumable supplies, plant, grow and harvest the hemp. Based on Elite's previous success in cultivating 120 acres of similarly situated land in August 2018, the estimated production of hemp from the MYM parcel of land is 120,000 pounds per harvest with a CBD level of 10%-19%. This represents potential revenue of over $26 million, of which MYM Nutraceuticals (CSE: MYM); (OTC: MYMMF) is entitled to 50% less processing and sales fees.
Global Expansion: MYM Nutraceuticals (CSE: MYM); (OTC: MYMMF) Establishes "MYM Australia"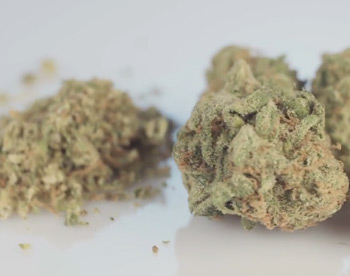 Australia is an emerging cannabis market, having legalized cannabis for medical use just two years ago. Earlier this year, the Australian Government announced it will now permit the export of Australian manufactured medicinal cannabis products opening up the $55 billion global market. And MYM Nutraceuticals (CSE: MYM); (OTC: MYMMF) is at the forefront of the burgeoning Australian cannabis market with an announcement regarding a significant new Australian venture. MYM Nutraceuticals Inc. announced that it has established MYM Australia Pty Ltd. in the Asia Pacific, with a head office on the Gold Coast, Queensland, Australia. The first phase of this new project will be the outdoor cultivation of 50 hectares of medical cannabis in Henty, New South Wales with the balance of 350 hectares being developed on the adjacent land over the coming years. MYM Australia's first project will be a partnership with CPRSX Holdings whose principals, including the Muller family, have extensive farming experience and currently manage over 5000 hectares of farmland. MYM Australia will own 75% and CPRSX will own 25% of the project respectively. The Muller family are excited for the opportunity to partner with MYM Australia and to transform their property into one of the largest licensed outdoor medical cannabis cultivation facilities in Australia. The project will leverage the Muller family's legacy of 120 years of farming and agricultural experience. The Muller family are one of the most respected and accomplished farming families in the region.
Just Announced: MYM Increases Stake in Colombia Organica to 80%
On March 20, 2019 MYM Nutraceuticals (CSE: MYM); (OTC: MYMMF) announced that it had increased its stake in Colombia Organica — a Colombia based company with expertise in the manufacturing of pharmaceutical products, medicinal chemical substances and botanical products — to 80%. Colombia Organica currently holds 3 licenses which include: production of cannabis derivatives, cultiviation of psychoactive cannabis, and cultiviation of non-psychoactive cannabis. All licenses include the capacity to export. Colombia Organica has submitted an application to certify cannabis seeds for commercialization. In addition, it holds a lease for a 36-acre property located 44 kms from Medellin. The region's climate is conducive for growing cannabis with an average temperature of 16-18 °C, and an elevation of 2,475 meters above sea-level. MYM and Colombia Organica are building a production facility near Medellin, Colombia for the cultivation and processing of cannabis and cannabis products. Currently, Colombia Organica is developing and registering seed strains with the Colombian Agricultural Institute. Colombia presents an exciting opportunity for MYM to expand its cultivation operations into South America at precisely the right time relative to the industry's impressive growth.
The Bottom Line: MYM Nutraceuticals (CSE: MYM); (OTC: MYMMF) Offers Investors a Smart Way to Play the Red-Hot Global Cannabis Market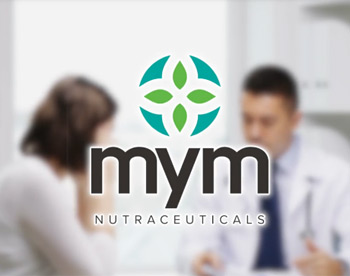 With such explosive growth forecast for the immediate future, investors looking to play the unstoppable megatrend of legal cannabis growth have a number of factors to consider. Thanks to its highly experienced management team – and its focus on constructing high quality cannabis growing facilities – MYM Nutraceuticals (CSE: MYM); (OTC: MYMMF) offers investors a smart way to play this growth for maximum upside potential. With two facilities awaiting licensing from Health Canada…early entry into the Australian market…and a new agreement to grow CBD-rich hemp in Nevada – MYM Nutraceuticals (CSE: MYM); (OTC: MYMMF) appears well on its way to achieving its goal of becoming a world-class cannabis brand.
Editorial Staff
USA News Group
---
Disclaimer: Nothing in this publication should be considered as personalized financial advice. We are not licensed under securities laws to address your particular financial situation. No communication by our employees to you should be deemed as personalized financial advice. Please consult a licensed financial advisor before making any investment decision. This is a paid advertisement and is neither an offer nor recommendation to buy or sell any security. We hold no investment licenses and are thus neither licensed nor qualified to provide investment advice. The content in this report or email is not provided to any individual with a view toward their individual circumstances. usanewsgroup.com is a wholly-owned subsidiary of Market IQ Media Group, Inc. ("MIQ"). MIQ has been paid a fee for MYM Nutraceuticals advertising and digital media. There may be other 3rd parties who may have shares in MYM, and may liquidate their shares which could have a negative effect on the price of the stock. This compensation constitutes a conflict of interest as to our ability to remain objective in our communication regarding the profiled company. Because of this conflict, individuals are strongly encouraged to not use this newsletter as the basis for any investment decision. The owner/operator of USA News Group has purchased a total of two thousand shares of MYM Nutraceuticals in the open market and own an additional five hundred and fifty five five hundred and fifty five thousand shares purchased through a subscription agreement (along with a corresponding amount of warrants exercisable at .40 starting October 3, 2017) and have no plans on selling these shares in the next 72 hours (from June 19, 2017) but reserve the right to buy and sell shares in MYM Nutraceuticals, Inc. at any point after June 22, 2017 – No further notice shall be given. While all information is believed to be reliable, it is not guaranteed by us to be accurate. Individuals should assume that all information contained in our newsletter is not trustworthy unless verified by their own independent research. Also, because events and circumstances frequently do not occur as expected, there will likely be differences between the any predictions and actual results. Always consult a real licensed investment professional before making any investment decision. Be extremely careful, investing in securities carries a high degree of risk; you may likely lose some or all of the investment