Today's Junior Lithium Mining Companies Are Tomorrow's Clean Energy Future!
Following an in-depth analysis of the lithium space, we've concluded that: 1) Junior lithium players are the next big trend; and 2) The hottest lithium region is South America's 'Lithium Triangle'.
---
One company stood apart through our research in the junior lithium space: NRG Metals Inc. (OTCQB: NRGMF / TSX: NGZ), a junior resource company advancing its lithium interests in South America, which we believe is primed for a breakthrough.
As most investors already know, lithium is the crucial white powder for revolutionizing the future of energy in the form of Lithium-ion batteries. It's in record high demand thanks to automakers like Tesla and others who are looking to double or even triple EV (Electric Vehicle) production over the next few years.
In fact, majors like Tesla and Volkswagen will more than just double or triple their EV production in the next few years, upon starting from a small base. Tesla hopes to sell 500k in 2018 and 1 million EVs in 2020. Volkswagen expects 2-3 million sales in 2025. [1]
In March of 2016, Tesla CEO Elon Musk stated, "In order to produce half a million cars a year… we would basically need to absorb the entire world's lithium- ion production." [2]
The Wall Street Journal backed this too stating, "Tesla and other electric-vehicle makers are swallowing up lithium for its use in lithium-ion batteries that power electric cars."
Goldman Sachs took things even further in their detailed report on Lithium declaring that lithium is the "new gasoline," according to Bob Koort, head of Industrials and Materials research, Goldman Sachs Research who stated, "We think Lithium ion batteries will help fuel a dramatic increase in electric vehicle penetration." [3]
Big Lithium Players Up Significantly – 63% Plus Returns This Year!
Large lithium players are up on recent rising demand. Among our surveyed group, our leading two selections had a three-year performance for investors of 64.59% and 50.82% respectively.
Take note: the leading lithium producers are on the ground in South America – the world's leading hot spot for lithium production.
---
---
Leading Junior Lithium Players Show Bigger Gains – Up 340%+ Since Making Major Lithium Advances.
We diligently sifted through the field and came across three junior lithium players whose price increased as much as 529% + since announcing significant advances in lithium deals, while one junior company (NRG Metals) made significant advances, but has yet to be impacted or justly acknowledged by the market. We think this stock looks like an easy double or triple, at the very least.
We sampled a group of early lithium participants, all of which are junior exploration or mining companies advancing lithium projects. Each of them saw major gains after structuring financing and advancing interests in lithium:
---
Lithium X – 529% gain – after announcing acquisitions next to Albemarle Corp. (the world's leading producer) and advancing two projects in Argentina.
Nemaska Lithium – 329% gain – after announcing capital raises and making headway on lithium plant operations in Quebec.
Millennial Lithium – 345% gain – after entering reaching option agreements on Argentinean lithium operations and capital structuring.
Between all three, that's an average gain of over 400%.
---
We used this model an applied it to identify a similar player with the same profile at the pre-discovery stage: NRG Metals Inc.
NRG Metals Inc. — Breaking Ground in South America
Argentina is already one of the world's top lithium producing countries, however, now more than ever, it has significant additional potential. The country contains several mineralized salars or salt fields including the Hombre Muerto and Salar Olaroz properties producing lithium. Also, it is a country with a longstanding and successful mining history.
NRG Metals is a Canadian-based mining company, but its lithium interests are in Argentina. The company's projects are all strategically located within the Lithium Triangle, in close proximity to one of the largest known lithium deposits in Argentina. Their real estate reside within the Puna Region, an elevated plateau, which lies on the eastern side of the Andes Mountains.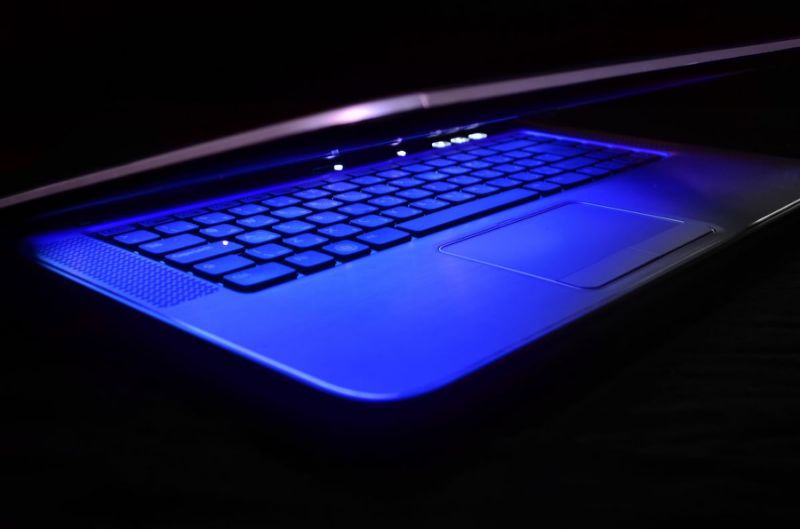 While maintaining its headquarters within Canada's respected mining community, we like how NRG has attracted strong management hailing from many of Argentina's most well-known lithium mining companies.
In fact, Chief Operating Officer Jose de Castro was the man responsible for identifying and building the world's most recent lithium brine project, the Salar de Olaroz Lithium Facility, for Orocobre. Project Manager Fernando Villarroel also has a solid background in Argentine lithium, with experience that includes designing the pilot plant for Lithium Americas.
Often in this business, management above the ground is as important as what lies beneath the ground. We will get to that point next.
Two Ways to Win
Exploration stage companies live and die on their drill results—as the old saying goes, "two shots are better than one."
NRG Metals Inc. is advancing two lithium brine projects in the heart of this key Argentinian region. Its "big exploration shot" is the 29,000-hectare Salar Escondido lithium project, which is now in a drilling program in the Province of Catamarca .
During 2017, NRG's drilling confirmed the presence of a buried brine zone beneath the alluvial cover on the surface of the basin. Brine was intersected at a depth of 140 meters, and as reported in the Company's press release dated December 7, 2017, sampling from 183 to 198 meters returned an average grade of 229 mg Li/liter in a porous, weakly consolidated sandstone horizon.
NRG is now drilling up to six test wells to confirm the expectation that the conductive zone within this large basin contains lithium.
Location, Location, Location

The Hombre Muerto North Lithium Project (or 'HMNL') sits right beside FMC's lithium-producing Fenix Mine, and Galaxy Resources' Sal de Vida Lithium Project, both in the province of Salta. Location here is everything as the Hombre Muerto Salar is one of the most explored in Argentina. Work by Galaxy Resources, a big Australian lithium player right next door, has confirmed that the higher-grade areas of the salar are trending north, towards the NRG land package. A drill hole released by Galaxy in this area returned lithium values from 564 mg/L Li to 895 mg/L Li.
(IMPORTANT NOTE: that hole is only 750 meters south of the NRG claim border). The photo above was taken from NRG Metal's property and shows the Galaxy pumping rig in the near distance.
---
Recent sampling on the NRG claim blocks at Hombre Muerto returned even higher lithium values. Assay samples collected over the interval from 100 to 300 meters of the first core have been received, and average 888 mg/L lithium with a relatively low Mg to Li ratio of 3.0 to 1.0. These values are very similar to those returned for the first 100 meters of the hole, indicating the presence of a remarkably consistent high-grade brine.
Based on the available data, NRG has added a second rotary drill hole and is drilling down to a depth of 300 meters. The company is receiving preliminary results.
The NRG land package is currently 3,287 hectares, and can still likely become significantly larger.
There is a lot more going on behind the scenes for NRG, but these two projects show a balanced company approach. By drilling both a high-risk, high-reward exploration shot, and also balancing the risk with work within a known exploration area, there should be very interesting news flow from NRG in the immediate future.
---
FEATURE STOCK: FOR COMPARISON

NRG Metals Inc.
(TSX: NGZ // OTCQB: NRGMF)
Market Cap: $5.3 Million
NRG Metals Inc. is a Junior Canadian Exploration company in search of brine based lithium targets in Argentina, Chile and Bolivia.
---
LITHIUM WINNERS: EXCELLENT TO STUDY
These companies represent some of the early leaders who have already experienced a major lift from the rise in lithium. They're not likely to see the kind of appreciation that our feature company could produce, but they are indeed solid examples of just how much profit the lithium market is already yielding.

Albemarle Corporation
(NYSE: ALB)
Market Cap: $9.1 billion
Albemarle Corporation, headquartered in Charlotte, NC, is a global specialty chemicals company with leading positions in lithium, bromine and refining catalysts.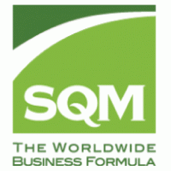 Sociedad Quimica y Minera de Chile
(NYSE: SQM)
Market Cap: $7.2 billion
SQM, a worldwide company based in Chile and founded in 1968, has today a strong global presence in a wide variety of industries and applications through its five business lines: Specialty Plant Nutrition, Iodine and derivatives, Lithium and derivatives, Industrial Chemicals and Potassium.

FMC Corp.
(NYSE: FMC)
Market Cap: $6.3 billion
For more than a century, FMC Corporation has served the global agricultural, industrial and consumer markets with innovative solutions, applications and quality products. FMC operates its businesses in three segments: FMC Agricultural Solutions, FMC Health and Nutrition and FMC Lithium.
Nemaska Lithium
(OTC:NMKEF TSE: NMX)
Market Cap: $261.5 million
Nemaska Lithium is a pure play lithium investment. The Company is solely focused on developing its Whabouchi lithium project into a viable lithium mine and becoming a leading supplier of lithium hydroxide and lithium carbonate to the emerging lithium battery market as well as other applications.
---
Perspective: NRG Metals Looks Situated Very Well from This Position
There's one simple way to play this market now: get in on junior mining companies looking to make new lithium discoveries, right now. In other words, go to the source. That makes companies operating in South American, especially Argentina, an obvious choice.
We look for leverage, like 10 to 1, 20 to 1 or more on our speculative selections. For those kinds of massive returns, you need to look at early-stage mining businesses focused on potential production of a viable resource. That's why we've zeroed in on Argentina and NRG Metals.
This company has all earmarks of a future lithium producer and they're moving fast to advance lithium interests.
Here's what we've already seen NRG Metals achieve:
Acquired two Argentinean projects near leading multi-billion-dollar global lithium producers FMC Corp. and Galaxy Resources.
Established over $1.5 million CDN financing in place for the exploration drilling of the Salar Escondido project to prove up potential lithium resources.
Obtained drill permits to advance exploration on Salar Escondido.
Added a land package in the producing Hombre Muerto salar, in the middle of two of the largest players in the industry.
Drilling underway on Hombre Muerto North lithium project and the Salar Escondido project.
All of this has taken place in a short time period since late 2016. In addition, the company upgraded to the OTC Markets QB board, giving level-two quotes, and a high level of corporate transparency. Word is just getting out and NRG Metals has yet to realize the kind of market attention that has led to huge increases in other small lithium resource companies' share prices.
A Well-Timed investment of $6,253 Investment Would Have Reaped You Over $33,078
Others have already cashed in on this trend. For instance, if you had sunk just $6,253 in the three stocks mentioned stock prior to their respective news announcing acquisitions and advances in lithium projects, that investment would be worth over $33,078.
Our recommendation is to position now, while the market is looking for direction. Consider NRG Metals (OTCQB: NRGMF // TSX-V: NGZ) at its current undiscovered stage. Then follow the news and advances as they break by joining their email list at www.nrgmetalsinc.com.
Just remember that those who waited on companies like Lithium X, Millennial, and Nemaska because they were smaller, or early stage exploration stage companies missed out on some of the biggest movers within the lithium sector.
---
---
You may hear a lot of buzz about the lithium market suggesting that the supply imbalance is just another "bubble." We disagree. The market shift is far too substantial for this to be a fad or singular spike based on speculative demand.
If you believe a single word of the current trending dialogue offered about the future of electric power, you must agree that lithium is here for the long term, wherein valued suppliers to the industry stand to make a fortune.
We believe early investors in lithium companies aggressively taking the lead should reap the greatest rewards.
---
US News Group

Editorial Staff
---
---
Sources
---
Disclaimer
Nothing in this publication should be considered as personalized financial advice. We are not licensed under securities laws to address your particular financial situation. No communication by our employees to you should be deemed as personalized financial advice. Please consult a licensed financial advisor before making any investment decision. This is a paid advertisement and is neither an offer nor recommendation to buy or sell any security. We hold no investment licenses and are thus neither licensed nor qualified to provide investment advice. The content in this report or email is not provided to any individual with a view toward their individual circumstances. usanewsgroup.com is a wholly-owned subsidiary of Market IQ Media Group, Inc. ("MIQ"). MIQ has been paid a fee for NRG Metals Inc. advertising and digital media from the company. There may be 3rd parties who may have shares of NRG, and may liquidate their shares which could have a negative effect on the price of the stock. This compensation constitutes a conflict of interest as to our ability to remain objective in our communication regarding the profiled company. Because of this conflict, individuals are strongly encouraged to not use this newsletter as the basis for any investment decision. The owner/operator of USA News Group own shares of NRG Metals and have no plans of selling any shares in the next 72 hours from this publication date (October 16, 2017), but reserve the right to buy and sell shares of NRG Metals at any time thereafter without any further notice. We also expect further compensation as an ongoing digital media effort to increase visibility for the company, furthermore, MIQ will participate in private placements with the company for common stock in the company, no further notice will be given.
While all information is believed to be reliable, it is not guaranteed by us to be accurate. Individuals should assume that all information contained in our newsletter is not trustworthy unless verified by their own independent research. Also, because events and circumstances frequently do not occur as expected, there will likely be differences between the any predictions and actual results. Always consult a licensed investment professional before making any investment decision. Be extremely careful, investing in securities carries a high degree of risk; you may likely lose some or all of the investment.