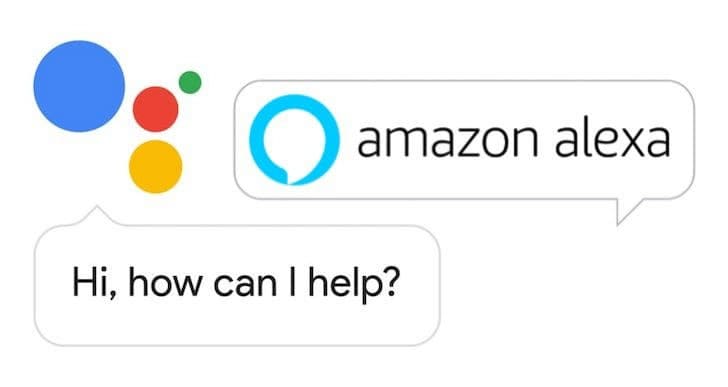 When Amazon upended the publishing industry with the advent of the Kindle, it also paved the way for an approach to luring consumers into a larger sphere of influence, a strategy that is now being successfully adapted for the new age of smart speakers and digital assistants. Both the Kindle and the Echo provide consumers with valuable services, encouraging them to shop and receive content within Amazon's ecosystem. Most of the experiences of its Kindle and Echo hardware also come in the form of apps or services that appear on other manufacturers' devices without additional charge to the consumer, making that connection even stronger. In each case, it has worked very well so far.
But despite Amazon's head start, Google is well positioned to overtake them in this increasingly competitive space by learning from Amazon's experiences with hardware and content and by bringing to bear its own considerable advantages in search and artificial intelligence.
From luxury to commodity
Introduced in November of 2007, the first Kindle was a little odd, to say the least, a greyish wedge of a thing that, at $400, was almost hilariously expensive when compared to the e-readers of today. Amazon gradually reduced the price of subsequent Kindle generations to the point that the entry-level model now regularly sells for $80, but is frequently on sale for about $60.
Kindle Fire tablets (eventually dropping the "Kindle" name) made a play for the middle and high ends of the market with the Fire HDX line, but this is not what comes to mind of anymore when we think of Amazon's tablets. At the entry level, the Fire 7 now goes for $50 and was available during the holidays at the discounted price of $30. Now that sounds familiar.
Amazon doesn't provide sales data for its devices, but I can tell you that I have bought far more Kindle and Fire devices as gifts than I have for myself. Sure I'd love to shower my friends and family with $900 phones, but I know that they make great use of the Amazon devices I've given them, and it didn't cause me to go bankrupt.
The Amazon Echo was also looked upon with both awe and confusion as it debuted in November of 2014 (when I thought of it as a kind of "Ear of Sauron"). At $199 it was much pricier than it is now, though perhaps not as astronomically overpriced as the first-generation Kindle. Like the Kindle, the Echo now comes in various forms and price points, but the entry-level Echo Dot sells for $50. During the holidays it was available for, that's right, $30.
Chances are, you were aware of Amazon's aggressive marketing of the Echo Dot over the holidays. My wife and I likely wouldn't have bought one for ourselves, but someone at her company gave them away en masse as gifts last year, the same year I bought one for my dad (who I think still hasn't opened it). A Scripps Networks Interactive survey last week showed (without providing specific numbers) that "consumers often are introduced to smart home technology by receiving it as a gift."
At the same time, the Google Home Mini was almost unavoidable as a free add-on for other products at several retailers, and its standalone sale price matched the Echo Dot's at $30. I can only guess at how many people unwrapped little Home Minis on Christmas morning who never thought seriously about getting one for themselves. This might be working for Google. NPR and Edison Research estimate that 11% of Americans own an Echo product, compared to 4% for Google Home devices. But that's with Amazon's long head start.
The hardware is secondary
It may be true that overall sales of dedicated e-readers (which really means Kindles) are declining, but it almost doesn't matter. Amazon has put almost all of the Kindle's functionality onto other manufacturers' hardware with free Kindle apps. Now consumers read and purchase Kindle content on Android phones and tablets, iPhones and iPads, and even on desktop-native apps and inside browsers.
Likewise, Alexa started popping up in all manner of products over the past year, by no means limited to phones and tablets. And soon, you'll be talking to Alexa in your microwave or from your toilet. Google is doing the same, from phones and laptops to autos and appliances.
Right now, according to Canalys Research, smart speakers are the fastest growing category of consumer technology product, poised to reach shipments of 50 million units this year. But the speakers themselves are mostly vessels for the digital assistants within, as well as data vacuums and aural storefronts. If and when the market slows or declines, the underlying product will already be everywhere. Forrester Research predicts that by 2022, over 66 million households will have a smart speaker in them, and that's on top of a predicted 26.7 million homes with other smart home devices. For that same year, Juniper Research forecasts not only that will there be 175 million smart speakers in homes, but that 5 billion digital assistants will be installed on smartphones.
Amazon would love for you to own an Echo just like it wants you to own a Kindle, and Google would be thrilled if you bought as many Google Homes as you can fit into your house. But if you don't, Alexa and the Google Assistant will meet you where you are.
The road to becoming ambient
While Amazon is clearly in the lead, I think Google is much better positioned to come out on top in the long run. Their primary advantage is the superiority of the digital assistant residing in those speaker-vessels. Loup Ventures recently tested the accuracy of Alexa, the Google Assistant, and Microsoft's Cortana across different categories of queries. Google Assistant edged out both competitors in understanding voice queries and blew them both away in terms of delivering the correct answers. Google Assistant got the right information 81% of the time versus just 64% for Alexa and 56% for Cortana. Loup also notes that while all of these platforms are getting better over time, Google is improving at a quicker pace.
Recall also that Google is making incredible advancements in the quality of the assistant's own voice, as its Tacotron 2 technology grows eerily human-like in its grasp of emphasis, subtleties, and nuance in spoken language. You might find Alexa's halting speech charming in a quirky-robot kind of way, but when we're all having lengthy conversations with our ubiquitous electronic friends, I bet the more natural sounding Google voice will prove far more appealing to most people.
Where does Apple figure into all of this? As of now, Apple is doing what Apple always does, focusing on the preciousness of its hardware over the usefulness of a given service, and it remains to be seen whether the sound quality of its speaker, augmented with the hit-or-miss assistant Siri, will be enough to move expensive HomePod units and make a meaningful dent in this space. If we assume that Apple's never going to allow Siri to exist on other manufacturers' devices, it's difficult to see how it ever evolves beyond being a novel bit of functionality exclusive to Apple's own devices.
That's not going to cut it. Smartphones won't always be the most important device we own, perhaps as soon as ten years from now, according to futurist Amy Webb. Eventually, these assistants are going to be ambient, and we'll invoke them without thought as to what specific piece of hardware is delivering them. By relegating Siri to Apple's devices, and sticking to its guns on what Siri is and is not allowed to know about you, Cupertino could be painting itself into a corner.
It's about what you know and who you know
Amazon learned the lesson of the Kindle, wherein a novel device is used to introduce a valuable service that eventually becomes a vast ecosystem in which the hardware becomes secondary. But Google has learned this lesson too. And while Amazon knows a lot about what you buy and what media you consume, they simply can't come close to Google in terms of the one thing we all came to know Google for in the first place: information. Information about you for personalization as well as information about the world around you. The word "Google" is practically synonymous with finding answers to things (which might explain why they never gave their assistant a cute name like Alexa or Siri and just kept it as "Google").
To all of these advantages add the hundreds of millions of Android devices, Chromebooks, smart speakers, and appliances that already support the Google Assistant and will very soon, and it becomes clear Amazon's early lead in voice-controlled smart devices could very well be fleeting.